Sverker Caron heads up Crowd1's latest Ponzi grift

Following its bankruptcy exit-scam from Sweden, Crowd1 announced it was releasing "Emperor Knights".
Emperor Knights is a mobile "play to earn" cash grab, purportedly developed by Rebel Nation.
Rebel Nation is being presented as a third-party partnership, but is in fact owned by Sverker Ake Mattias Caron.
Caron is a former Crowd1 executive. He was also behind Crowd1's failed PlanetIX partnership.
Caron, a Swedish national, is part of Crowd1 founder Jonas Werner's inner-circle.
I don't know when he was appointed but circa 2021, Caron had climbed to Crowd1's Chief Product Officer.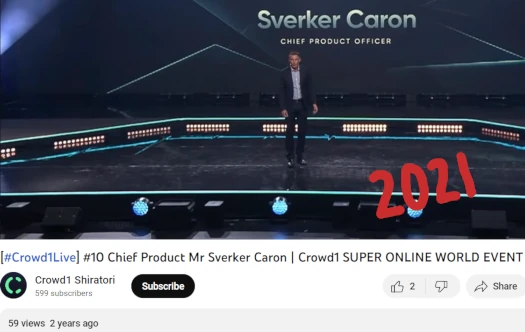 In that role Caron spearheaded Crowd1's NFT gaming ruse, Planet IX.
Planet IX was created through Crowd1's partnership with Miggster. That said, Crowd1 frequently credited Caron as "the mind behind Planet IX".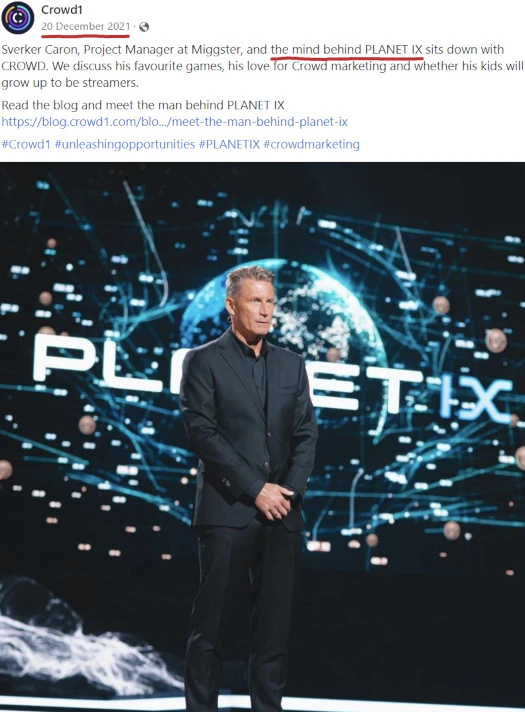 Crowd1's Planet IX Ponzi ruse was of course a flop and the Miggster partnership eventually collapsed.
Miggster was owned by Emerge Gaming.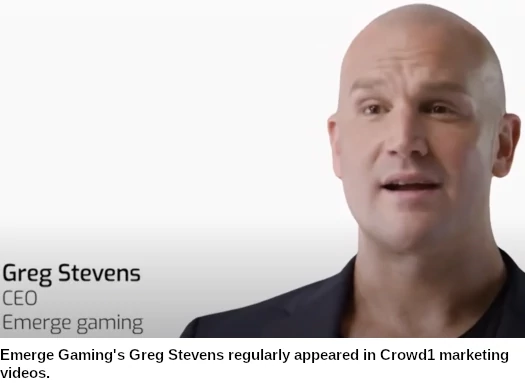 Under the guise of acquiring Miggster, in March 2022 Crowd1 paid $3.75 million in hush money to Emerge Gaming.
Planet IX's website is still up. As tracked by SimilarWeb, over 70% of Planet IX's website traffic originates from the Philippines (41%) and Sweden (31%).
Other than visits from Crowd1 bagholders wondering where their money went though, there's not much happening.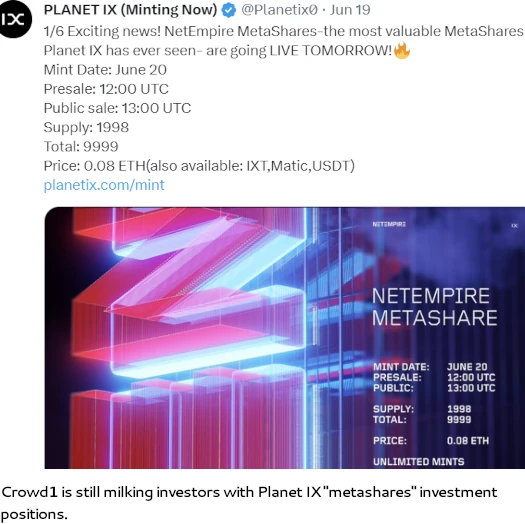 The collapse of the Miggster partnership saw Sverker Caron leave Crowd1.
In January 2023, Caron emerged as the CEO of United Power Up.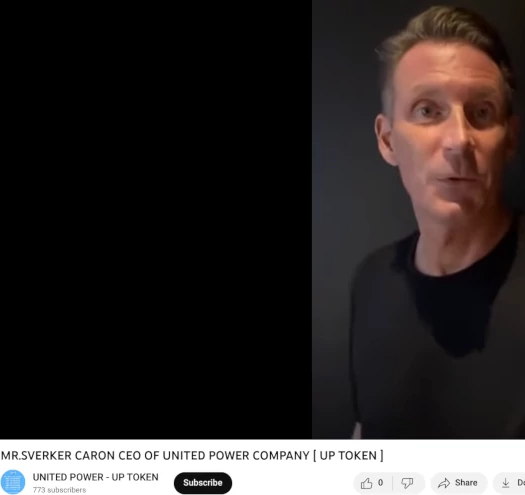 Power Up Now's website domain was registered in June 2022 – just a few months after the Miggster partnership collapsed.
Traffic to Power Up Now's website was so low SimilarWeb didn't track it across March and April 2023. In May 2023 Power Up Now's website received just 575 visits for the month.
Consequently, aside from their Telegram channel, Power Up Now's social media accounts have been deleted and the company appears dead.
This finally brings us to Crowd1's June 12th Emperor Knights reveal: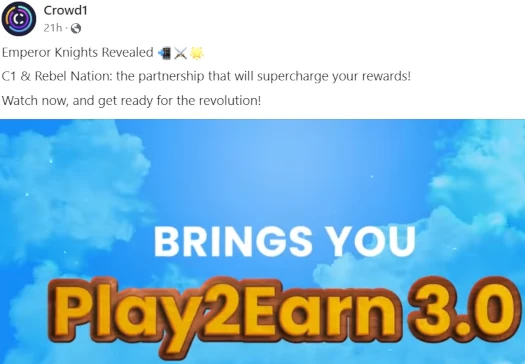 Rebel Nation is set up on the domain "rebelnation.ee", registered by Rebel Nation OU through an undisclosed Estonian address on February 6th, 2023.
Rebel Nation OU is a shell company registered in Estonia on January 31st, 2023.
As you can see above, Rebel Nation OU is "owned" by Seamless Development OU.
The ultimate beneficiary of both shell companies however is Sverker Caron.
In summary; after leaving Crowd1 when his Planet IX & Miggster ruse collapsed, Caron launched his own United Power Up Ponzi.
That flopped and so Caron has stealthily returned to Crowd1, through a series of shell companies and new Ponzi game ruse.
Personally, I'm surprised Crowd1 didn't just abandon their gaming grift and jump on the AI fraud bandwagon.
On or around June 16th, Crowd1 informed its top promoters that insider access to Emperor Knights had been delayed.
We wanted to reach out to inform you of an unfortunate development regarding the scheduled launch of Emperor Knights Event.

Due to unforeseen circumstances, we have made the difficult decision to delay the launch.

Tomorrow, Top Leaders will get premier access to this incredible new game.

Ambassadors, Senior Presidents, and Presidents will be able to lock in their positions and get the perfect head start. Emperor Knights will be opened to all C1 members very soon.
After Crowd1 investors loaded up on positions, Emperor Knights was opened up to bagholders on June 20th.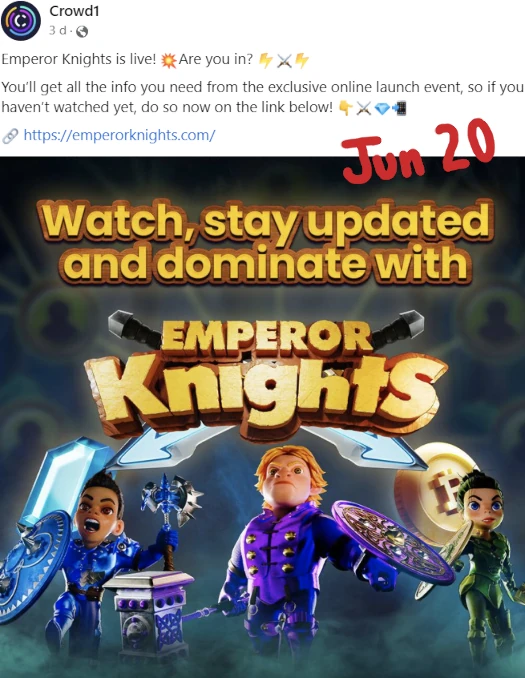 Emperor Knights positions cost €9 EUR, payable in bitcoin. Presumably there are hidden investment tiers for Crowd1 insiders.
Through the game, which appears to be a generic hero battle clone, the aim is to eventually withdraw more than was invested.
Recruitment commissions are also paid out, which is likely where Crowd1 insiders will make their money.
Crowd1 has locked down its social media profiles, preventing existing victims from warning new potential victims.
In contrast to Crowd1 parading Caron around for Planet IX at any opportunity, he's nowhere to be seen in Emperor Knights promotion.
Back in Sweden, Crowd1's local offices were raided last November.
There is an ongoing criminal investigation, focusing on Crowd1 being a pyramid scheme and money laundering.
"A suspected pyramid scheme is certainly at the bottom of our investigation, but our criminal investigation is about whether (Crowd1's) routing of money in and out of Sweden was (a) criminal (act)", said chamber prosecutor Carl Asterius earlier to SvD.
Jonas Werner, also a Swedish national, runs Crowd1 from Dubai.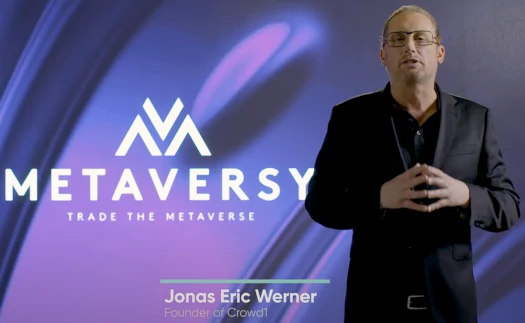 Werner fled to Dubai as Crowd1 took off in or around 2021.
While he no doubt travels to Dubai to help Werner defraud consumers, Sverker Caron still appears to be based out of Sweden.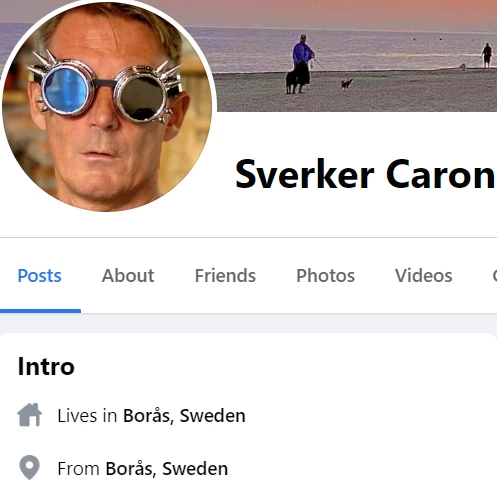 If he hasn't yet also fled to Dubai permanently, an interrogation could be integral to the ongoing Swedish criminal investigation.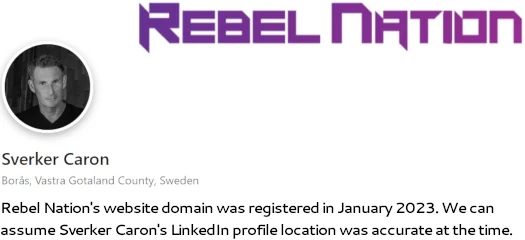 Like all the other Crowd1 ruses before it, Emperor Knights is expected to go nowhere and fizzle out.
Earlier this year Werner announced a "C1 NFT Token"…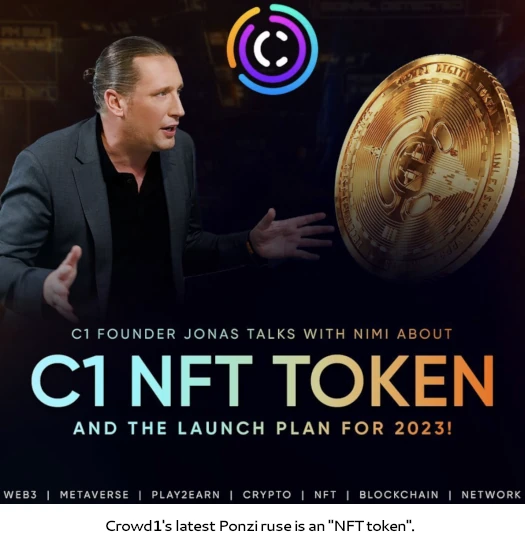 …perhaps that's coming next.