CeraCoat Direct Review: Nanotechnology coating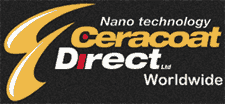 CeraCoat Direct is the network marketing arm for CeraCoat's product line. Launched in 2009, CeraCoat Direct appear to based in the UK and provide a London based address on their website.
Both CeraCoat and CeraCoat Direct were founded by Elio Keller (photo right), with CeraCoat based in Switzerland and founded in 1998.
I'm not entirely sure what the relationship between the two companies is, but on the CeraCoat Direct page another company, "Success One Ltd", is listed as the 'exclusive Direct Sales Distributor for Ceracoat products'.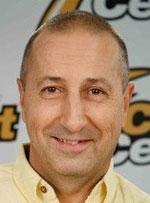 Success One Ltd appears to be the parent company of CeraCoat Direct, with Keller (photo right) serving as the President of Success One Ltd. Whether Keller personally owns Success One or not isn't clear.
Prior to CeraCoat Direct and Success One Ltd., Keller doesn't appear to have any experience within the MLM industry.
The CeraCoat website does however credit Keller as having 'worked for companies like CocaCola, Bahslen, Villiger and Buhler'.
Read on for a full review of the CeraCoat Direct MLM business opportunity.
The CeraCoat Direct Product Line
CeraCoat is a coating for any surface, using nano technology.
Ceracoat claim that their product line is the result of 'over 20 years of research and development'. In a nutshell, CeraCoat is a liquid application that you apply to a surface. Once applied, the CeraCoat product then repels liquid.
An infomercial for CeraCoat's "Absorbing Surface Protectant" goes into more detail.
CeraCoat Direct offer CeraCoat's product range in what they call "ProfiBOX" multi-packs, the products don't appear to be sold individually:
Non-absorbing Surface Protectant (bathrooms etc) – $402.19
Ceramic Engine Care  (engines, gear box, differentials, chains, suspensions, hydraulic systems) – $517.10
Windshield Care (vehicle windshields and "glasses") – $255.36
Vehicle Exterior Care (vehicle body) – $402.19
Absorbing Surface Protectant (clothes, shoes, furniture, carpets, curtains, all kinds of textiles, leather, wool, polyester, mixed fabric, absorbent wood, etc.) – $287.28
A variety pack which contains one sample of all of the above plus Vehicle Interior Care, Shoes Care, Bathroom Care and "a shoe" (??) is also available for $319.20.
The CeraCoat Compensation Plan
The CeraCoat compensation plan offers affiliates direct sales commissions, with residual commissions paid out using a unilevel compensation structure.
Direct Sale Commissions
CeraCoat Direct offer a 30% direct sale commission on the sale of CeraCoat Direct products to customers.
Residual Commissions
A unilevel compensation structure places an affiliate at the top of the structure, with every personally recruited affiliate placed directly under them (level 1).

If any of these level 1 affiliates recruit new affiliates of their own, they are then placed on level 2 of the original affiliate's unilevel structure.
There is no depth or width limits as to how many affiliates can be placed within a unilevel compensation structure.
Using the above unilevel compensation structure, CeraCoat Direct pay out affiliates down three levels of recruitment:
Level 1 – 30%
Level 2- 12%
Level 3 – 2%
Upon recruiting 10 new affiliates and achieving the "Gold Group Manager" affiliate membership level, the level 2 unilevel commission percentage is raised to 12%.
Upon recruiting five affiliates who in turn go on to recruit two new affiliates of their own, the level 2 unilevel commission percentage is raised again to 17%.
Joining CeraCoat Direct
Affiliate membership to CeraCoat Direct is free.
Conclusion
Unless I'm missing something here, CeraCoat Direct appear to only allow distributors to purchase products directly from the company via ProfiBox multi-packs.
Given the price points of these multi-packs running into hundreds of dollars and the liklihood of a retail customer needing such a large supply of the products in one order being slim, it appears as if CeraCoat Direct's product line is aimed solely at affiliates.
The idea being that affiliates purchase the product themselves and then resell it to customers. This creates the red flag of affiliates being the only direct source of revenue for CeraCoat Direct themselves.
I couldn't see anywhere on the CeraCoat Direct website where customers would be able to purchase individual units of the CeraCoat product line.
That said, the commissions generated via CeraCoat Direct's compensation plan are solely based on the sales of the product.
No mandatory purchases are required from affiliates, however a stronger focus on retail sales and availability of a more retail friendly product offering and pricepoints would alleviate the 100% affiliate revenue red flags that currently exist.
Recruitment requirements to advance in the compensation plan were a potential red flag, however as they only increase the percentage paid out on the sale of products and nothing else I don't seem them as an issue.
Marketing wise I'm not entirely sure where CeraCoat fits in. The company claims its product range is "unique" but then also that it sells "at same price as in the shops".
If CeraCoat Direct's product range truly in unique, why would it be in the shops? And if it isn't unique, what is the advantage to the retail customer when buying from CeraCoat Direct or one of its affiliates?
All in all I'm left feeling a little mixed about this opportunity. On one hand they have a real product that I can certainly see as being useful to people, but the MLM marketing side of things seems to be not quite well thought out and developed as it should be.
Especially considering CeraCoat Direct entered the MLM industry four years ago now back in 2009.