FHTM pyramid scheme fined $169 million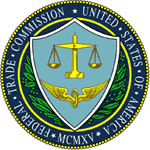 Launched in 2001, Fortune Hi-Tech Marketing was shut down by the FTC in 2013. Unfortunately this was before I got around to penning a BehindMLM review of the company.
Described as "one of the most prolific pyramid schemes operating in North America" by Kentucky Attorney General Jack Conway, FHTM is a familiar "lack of retail" MLM story. FHTM
claimed to have 160,000 independent representatives selling products and services including Dish Network subscriptions, vitamins, cosmetics and security systems.
The reality?
Fortune Hi-Tech Marketing (FHTM) defendants (deceived) consumers by claiming they would earn significant income through selling various products and services if they signed up as FHTM representatives.

Participants were required to pay substantial start-up costs and monthly fees to retain their positions with the company.

To the extent that Reps can make any income,this income results primarily from recruiting new consumers to become FHTM Reps and not from the sale of products or services.

After conducting its own investigation, the court-appointed receiver determined that FHTM's main business was recruiting new members and not selling products and services as it claimed.

More than 81 percent of the payments to participants were based on recruiting new members and not for the sale of products or services.
Instead of selling products and services to actual retail customers (external to the income opportunity), most, if not all of FHTM's revenue was sourced from its affiliates. No doubt products and services were attached to the fees affiliates paid, but that wasn't enough to absolve FHTM.
Roughly a year and a half after the FTC filed charges against FTHM, the case has now concluded:
The operators of a Kentucky-based pyramid scheme, which enrolled more than 350,000 consumers throughout the United States, Puerto Rico and Canada in the last four years, have been banned from multi-level marketing under a settlement with the Federal Trade Commission and the states of Illinois, Kentucky and North Carolina.

The settlement also requires the operators to surrender assets totaling at least $7.75 million, which will be returned to consumers.

The order imposes a judgment of more than $169 million, which will be partially suspended when the defendants have surrendered certain assets with an estimated value of at least $7.75 million, including assets of the deceased defendant Paul C. Orberson's estate.

The full judgment will become due immediately if the defendants are found to have misrepresented their financial condition.
Oh, and for anyone following the TelexFree SEC case, this should certainly sound familiar:
The court subsequently halted the deceptive practices, froze the defendants' assets, and appointed a receiver over the corporations pending a trial.
Ditto this for those following WakeUpNow:
According to the lawsuit against FHTM, its "complicated and convoluted compensation plan" ensures most people make little or no money.
I reviewed WakeUpNow in early 2013, concluding that
WakeUpNow's membership options and clear distinction between retail customers and company members are a strong plus for the company.

That said, the complexity and extremely poor manner in which the WakeUpNow compensation plan virtually overshadows this and drags the whole thing down as an income opportunity.
A year and a half later, I'm still unsure of what WakeUpNow's retail figures actually are. And from the looks of it, without a regulatory investigation and subsequent publishing of their findings, we might never know.
Troy Dooly, a paid consultant of WakeUpNow, only yesterday published a YouTube video in which he claimed
[14:05] Something I want to hit right now… is "retail sales".

I don't know why critics get "hyet" (high?) on retail sales, because none of the regulators do.
Despite Dooly's claim, just late last year the SEC issued an investor alert that mentioned the importance of retail sales in MLM:
Recently, the SEC has sued the alleged operators of large-scale pyramid schemes for violating the federal securities laws through the guise of MLM programs.

When considering joining an MLM program, beware of these hallmarks of a pyramid scheme:

-MLM programs involve selling a genuine product or service to people who are not in the program. 

-No demonstrated revenue from retail sales. Ask to see documents, such as financial statements audited by a certified public accountant (CPA), showing that the MLM company generates revenue from selling its products or services to people outside the program.
Whether or not WakeUpNow management similarly believe retail sales in MLM are irrelevant is unclear.
Update 31st July 2021 – The video referenced in this article has been marked private as of July 2021.
As such I've removed the previously available link to the video.