Brent and Joy Kovar settle Profit Connect securities fraud

Profit Connect owners Brent Carson Covar and Joy I. Covar have settled with the SEC.
The SEC shut down Profit Connect in July, alleging the Kovars ran a $12 million dollar Ponzi scheme.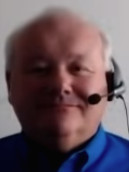 Stipulated consent judgments for Brent (right) and Joy Kovar were filed on December 8th.
The judgments restrain the Kovars from engaging in further violations of the Securities Act.
The Kovars jointly signed the judgments on November 29th.
On the money side of things disgorgement will be ordered plus a yet to be determined civil penalty. Both will incur prejudgement interest dating back to May 2018.
BehindMLM reviewed Profit Connect in December 2020. In the review we correctly identified Profit Connect engaging in securities fraud.