William Roshak served $500,000+ Profit Connect clawback suit

The Profit Connect Receiver identifies William Roshak, a Nevada resident, as one of the Ponzi scheme's employees.
Roshak was also a top Profit Connect affiliate promoter.
Of the $3 million that Profit Connect paid out to its affiliates, Roshak received over $500,000.
On November 4th the Receiver filed a clawback lawsuit against Roshak, his former wife and his current wife.
Named defendants in the Receiver's clawback lawsuit are William Roshak (aka Bill Roshak), Melissa Roshak and Tetiana Luzhanska.
As per the Receiver's lawsuit, Roshak
was an employee, promoter, and agent of Profit Connect, as well as a former police officer with the Las Vegas Metropolitan Police Department and that he otherwise owned and operated a sole proprietorship called "William George Photography."
Melissa Roshak is William's former wife. She filed for divorce in December 2017. William married Tetiana Luzhanska sometime after December 2018.
William Roshak received his ill-gotten Profit Connect gains through his company William George Photography, and current wife Luzhanska.
William, including through William George Photography, received at least $168,063.06 from Profit Connect as purported "commissions" for his work as a Profit Connect sales agent and/or as payment for other purported work he performed for Profit Connect; these monies were transferred to William between August 2019 and January 2021.

The Kovars caused Profit Connect to transfer approximately $3,000 per month to William starting in 2019 and continuing through August 2020, at which time the monthly transfers increased to $10,833.00 through January 2021.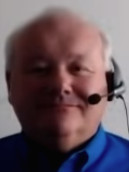 "The Kovars" refers to Brent (right) and Joy Kovar, Profit Connect's owners and primary beneficiaries.
Then, starting in February 2021, William began taking $833.00 per month in purported "wages" for his alleged work as Profit Connect's warehouse manager; meanwhile, Tetiana—William's new wife—received the remainder of $10,000 per month in purported "wages" for her alleged work as a member of Profit Connect's "technical staff;" upon information and belief, these transfers continued until the stipulated asset freeze was installed.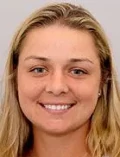 Payments to Tetiana Luzhanska (right) were made so Roshak could cheat on his divorce payments.
The Kovars caused Profit Connect to employ Tetiana in name only, as part of a scheme William devised so that he could avoid reporting in his divorce action the amounts he received from Profit Connect through Tetiana.

Tetiana has no technical training or expertise—at least none that would be germane to Profit Connect—and is instead a former tennis player who is employed as a tennis assistant coach at the University of Nevada Las Vegas.

The Kovars caused Profit Connect to divert investor funds … to assist William in his own fraud upon his ex-wife and the Eighth Judicial District Court so that he might avoid his financial obligations in connection with his divorce.
Seeing as Profit Connect was a Ponzi scheme, the Receiver puts forth that Roshak's and Luzhanska's Profit Connect gains are subject to clawback.
The representations made by the Kovars and those working for them, including William Roshak, were patently false, and in fact

(a) tens of millions of dollars were used for Ponzi payments and unauthorized personal and so-called business expenses;

(b) any investor returns and agent commission were completely fraudulent and funded by Ponzi payments of new investor money;

(c) Profit Connect was never profitable and consistently operated "in the red."

The transfers described above, as well as all other transfers that the Kovars caused Profit Connect to make to William and Tetiana, were made from the fruits of the Kovars' fraudulent scheme; specifically, these transfers were made from

(1) principal investment money from new investors;

(2) existing investors' principal investment money; and

(3) additional principal investment money from existing investors.
Some of the money Roshak received through Profit Connect was put into his PERS retirement account.
As a former public employee (a police officer no less), Roshak is entitled to participate in the Public Employees' Retirement System of Nevada (PERS).
The Receiver doesn't know the full amount Roshak and Luzhanska received through Profit Connect, but states;
To allow William and Tetiana to keep monies they received from Profit Connect (whatever the final amount is determined to be following discovery) would be inequitable and unjust, including to Profit Connect investors.

The Receiver seeks to recover such amounts in this lawsuit and to declare that Melissa Roshak has no interest in the funds fraudulently transferred to William Roshak's PERS retirement account or otherwise.
The Receiver lawsuit accuses Roshak and Luzhanska of fraudulent transfer and unjust enrichment, and seeks declaratory judgment against them. Legal costs are also sought.
The Receiver asks this Court to enter judgment against William Roshak and Tetiana Luzhanska in the amount of monies each defendant received from Profit Connect, whether by way of a fraudulent transfer or as an unjust benefit, and to order and declare that any Profit Connect monies transferred to William Roshak's PERS account or otherwise be disgorged and transferred to the Receiver on behalf of Profit Connect.
As a point of note, the Receiver's November 4th complaint named the PERS executive officer as a nominal defendant.
On November 23rd PERS' EO was voluntarily dismissed from the case. No reason for the dismissal was provided.
Roshak and Luzhanska filed their answer to the Receiver's complaint on December 6th.
In their answer, Roshak and Luzhanska
deny the existence of any fraudulent transfers or fraudulent transferees.
In past MLM Ponzi cases I've covered, I don't recall playing dumb being a successful defense against clawback litigation.
I learned of the Roshak clawback case through a Receivership filing on December 1st.
In the filing the Receiver seeks reassignment of his Roshak clawback case, to the same Judge hearing the SEC's Profit Connect case.
The Receiver claims reassignment is warranted on the basis of judicial economy.
Roshak and Luzhanska opposed the reassignment request on December 6th.
Their attorney claims
the Defendants had absolutely no role in any such scheme and intend to vigorously defend against the Receiver's allegations.

Nevertheless, the relevance of any such factual overlap is immaterial as the Receiver will likely seek to unwind any transactions between Profit Connect and the Defendants regardless of the Defendants' knowledge or involvement in any alleged Ponzi Scheme.

As such, the tenuous connection between these cases will not likely serve the interests of judicial economy.
I've added the Roshak clawback litigation to BehindMLM's calendar.
Stay tuned for updates as we continue to track the case.
Update 13th February 2022 – A settlement conference has been scheduled for March 24th.
Update 25th March 2022 – The scheduled settlement conference was rescheduled for May 25th due to "scheduling conflicts".
Update 26th May 2022 – The scheduled settlement conference has resulted in an agreed settlement between the parties.
The Court heard presentations from counsel and the parties. A settlement was reached.
I'll publish a separate article once settlement filings are available.
Update 24th August 2022 – Roshak has reached a $470,000 settlement with the Profit Connect Receiver.