Blessings in No Time scammers settle with FTC

Blessings In No Time owners LaShonda Moore and Marlon Moore have settled with the FTC.
As per a filed July 12th Joint Motion requesting a stay on proceedings;
Defendants have signed a Stipulated Injunctive Order, which the undersigned counsel for the FTC and State of Arkansas have recommended to their respective agencies.

Defendants have also signed a Stipulated Monetary Judgment for Restitution, Civil Penalties, and Other Relief, which the undersigned counsel for the State of Arkansas has recommended to its agency and obtained final approval.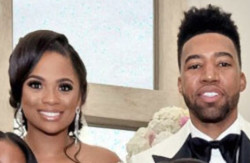 The Moores (right) were otherwise scheduled to face trial on October 2nd.
The requested stay is to allow the FTC's Commissioners time to approve the proposed settlement.
There isn't a timeline for approval but typically when it comes to US regulatory approval of settlements we see a 4 to 12 week turnaround.
Pending approval by the FTC's Commissioners, details of the Moores' Blessings in No Time settlement aren't public.
The FTC sued the Moores back in June 2021, alleging Blessings in No Time (BINT) was a multi-million gifting scheme.
The Moores themselves claimed BINT had processed $29 million in illegal gifting payments.
As part of their promotion efforts, the Moores claimed IRS, FBI agents and Pentagon officials were participating BINT members.
Back in September 2022, the Moores claimed they had spent most of the money they stole through BINT.
Given that, it'll be interesting to see how much they've settled for on the financial side of things.
Update 26th July 2023 – The Moores have settled BINT fraud charges for $9.7 million.