Moores settle Blessings in No Time fraud for $9.7 million

LaShonda and Marlon Moore have settled fraud charges brought against them for $9.7 million dollars.
The Moores are also permanently prohibited running, participating in or having anything to do with MLM.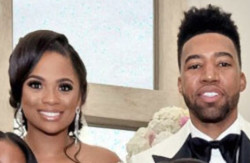 The Moores' BINT settlement is broken down into two parts.
The first is an injunction, including the MLM ban clause. Other conditions in the injunction are aimed at discouraging the Moore's from further acts of fraud.
Following approval of the settlement, the Moores will be subject to a compliance check after twelve months. Compliance monitoring will occur for twenty years.
On the money side of things the Moores will pay:
$2.5 million in restitution
$10,000 to cover the Arkansas Attorney General's Office's legal fees
$50,000 in Texas Attorney General's Office's legal fees
a $7.2 million suspended civil fine
The civil fine is payable "should Defendants violate any portion of (the) monetary judgment or injunctive order".
As alleged by the FTC in their 2021 Complaint, Blessings in No Time was a $29 million gifting scheme.
As happens in every MLM gifting scheme, most of the money deposited into BINT was redistributed to the Moores, top recruiters and/or early participants.
Back in September 2022, the Moores claimed they had spent most of the money they stole through BINT.
The Moore's BINT settlement proposals were filed on July 19th. I'll leave an update below once the settlement is approved.
Update 12th September 2023 – A stipulated order and monetary judgment were filed on September 28th.
The stipulated order makes the agreed upon injunction permanent. The stipulated monetary judgment confirms the agreed upon monetary penalties.
The stipulated order and monetary judgment bring BINT regulatory proceedings to a close.