Craig Grant served in SEC BitConnect case, fails to respond

After tracking BitConnect defendant Craig Grant in Jamaica, the SEC managed to serve him on October 29th.
Grant's response to the SEC lawsuit is now a week overdue.
To serve Grant, the SEC engaged local counsel in Jamaica.
Last month Grant was tracked down to Spanish Town, a housing estate west of Kingston.
As recounted in a supporting affidavit, here's how Grant's service went down;
On October 20, 2021, I attempted service at the (Spanish Town) address, but because this is a gated community, I was denied admittance.

On October 21, 2021, at approximately 6:15 a.m., I was granted access to the main gate (at) the (Spanish Town) address.

I left a copy of the documents to be served with … a security guard.

The documents were placed in a sealed envelope addressed to "Mr. Craig Grant".

On October 22, 2021 at approximately 9:45 a.m., I revisited the (Spanish Town) address, was granted access at the main gate, and learned that Mr. Grant had not returned to his residence.

I placed a copy of the documents to be served in a transparent bag and affixed the documents to the gate that specifically leads to Mr. Grant's unit.

I followed up with (the security guard) on October 30, 2021, and she confirmed to me that Mr. Grant collected the documents affixed to the gate on October 29, 2021 during the evening.
A November 9th case docket entry set a November 19th deadline for Grant to respond.
At time of publication Grant has thus far failed to respond to the SEC's lawsuit.
What this will typically lead to is the SEC filing for and eventually securing default judgment.
As one of BitConnect's top promoters and defendant in the SEC's lawsuit, Grant is facing damages, a civil penalty and disgorgement of "over $1.3 million".
Grant had been uploading videos of his life in Jamaica after fleeing there earlier this year.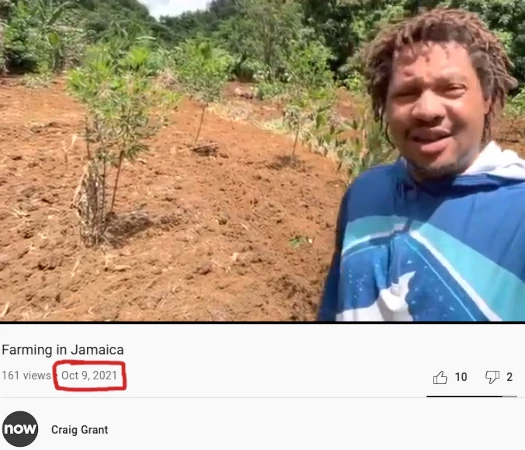 Those videos stopped on October 9th.