Binance sued for freezing Nimbus Platform Ponzi funds

Kirill Medvedev has filed suit against Binance for allegedly freezing funds tied to the Nimbus Platform Ponzi scheme.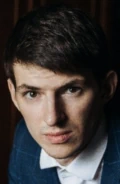 Medvedev (right) is a crypto bro based out of Florida. He heads up Tenzor Capital, a Gibraltar shell company that pitches itself as a "$40M venture capital fund … specializing in emerging cryptoassets and blockchain startups".
According to Medvedev's September 22nd filed Complaint, Binance, as BAM Trading Services Inc. and Binance Holdings Limited, cut him off from his account in March 2023.
Medvedev claims he opened a Binance account in May 2019 and
entered multiple agreements for the purchase of 58 bitcoins valued at over $2,378,000.00 as of March 2022.

Medvedev funded his Account using these bitcoins. From that time and up to March 2023, Medvedev was using purchased bitcoins for trading as a source of profits.
Medvedev contacted Binance customer support, who informed him "his Account had been blocked due to an internal review."
After days of communication, Medvedev was told by Binance to contact an "officer in charge of this case" at a court in Madrid, Spain.
Medvedev acquired legal counsel in Spain, which led to the discovery of a criminal investigation into Nimbus Platform.
Medvedev's Account had been frozen due to an ongoing criminal proceeding in Spain, specifically in the Juzgado Central de Instrucción No. 6 of the Audiencia Nacional, identified by proceeding number DPA 78/2020 ("Proceeding").

Across Legal and its lawyers intervened in the Proceeding on behalf of Medvedev.

The Proceeding revolves around a failed Initial Coin Offering ("ICO") launched by Nimbus Platform about five years ago, which is currently the subject of the previously mentioned criminal investigation in Spain.
Medvedev claims his Spanish legal counsel "did not find any order directly authorizing Binance to freeze Medvedev's account."
He does however confirm that the bitcoin in his Binance account is linked to Nimbus Platform.
Medvedev's only connection to the Proceeding is the fact that the bitcoins in his Account at one point belonged to Nimbus Platform.

Nevertheless, Medvedev had purchased these bitcoins in good faith years after the Nimbus Platform ICO, as stated above.
Taking that at face value, it appears neither Medvedev or Tenzor Capital ever had anything to do with Nimbus Platform.
When Medvedev queried Binance on the freeze, Binance told him it was
not at liberty to disclose such order…"

Following this response, Binance did not provide further clarifications.
This is typical of cooperation between cryptocurrency exchanges and criminal investigations.
Medvedev next claims he logged into his account in August 2023,
only to discover that substantially all of his funds had disappeared, leaving only around $90.
Medvedev claims neither he or his Spanish legal counsel receiving notification from Binance of the Spanish court regarding what appears to be a seizure.
Medvedev thus concludes his "funds were illegally taken by Binance without any prior notice or valid justification."
It is currently unclear who possesses the funds that were transferred out of Medvedev's Account.
Medvedev's lawsuit seeks to recover his funds and additional damages.
What I'm not 100% clear on is how the funds wound up in Medvedev's account. It sounds like he purchased the bitcoin from someone involved in Nimbus Platform.
And if that's the case, then he has no claim to the the bitcoin (his beef is actually with whoever sold him the bitcoin). The bitcoin itself would be the proceeds of crime, which now appear to have been seized by authorities.
Unfortunately we don't have any further information on the Spanish criminal investigation into Nimbus Platform.
For reference, Nimbus Platform is an MLM crypto Ponzi that launched in 2020.
My gut feeling is who Medvedev bought the bitcoin from is it might reveal a connection to Nimbus Platform (potential money laundering).
One other thing I have to point is that the CFTC has sued Binance and owner Changpeng Zhao. The CFTC filed suit in March 2023, right around the time Medvedev's bitcoin was frozen.
It's not clear if US authorities are cooperating or are a part of the Spanish Nimbus Platform investigation.
Over the years and multiple reboots there have been a number of names attached to Nimbus Platform:
Andrea Zanon, original Nimbus Platform CEO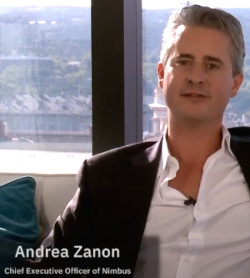 Fernando Martinho – second Nimbus Platform CEO
Alex Lemberg – third Nimbus Platform CEO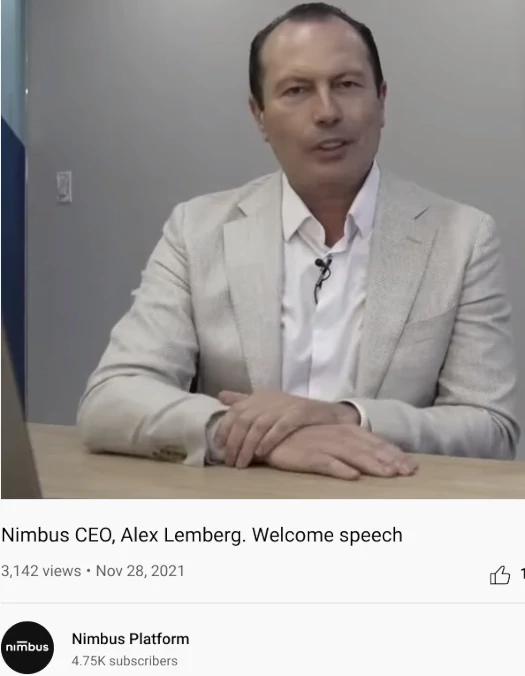 Patricio Pozzi – fourth Nimbus Platform CEO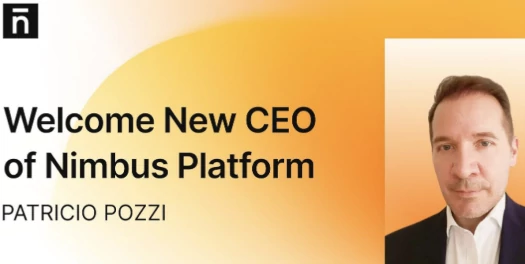 BehindMLM can reveal we received a cease and desist from Nimbus Platform's legal platform in June 2022.
It has come to our attention that your law firm has published what could be considered defamatory about Nimbus Platform on your website … where you disparage Nimbus with and refer to Nimbus as a "scam".

Most importantly, Nimbus Platform is a global DeFi company that ranks in the top 10% of the DeFi industry and thought leader in the innovative field of Digital Assets and Decentralized Finance – which has provided ample regulatory feedback in the United States, and European Union Parliament.

The platform and its ecosystem of dapps function properly and have been audited by four leading global audit companies in the industry.

Any digital assets received by any user is transparently trackable, and there has never been an instance of limiting withdrawals (unlike other exchanges and ecosystems such as Coinbase or Binance).

Thus, any suggestion to the contrary is false and defamatory – hence we have ample grounds for a defamation case against you both in the United States and European Union.

This notice is an official cease and desist and removal of the aforementioned post from your site with immediate effect.

Regards,
Nimbus Legal Team
In response BehindMLM pointed out Nimbus Platform hadn't actually addressed anything in our reviews. Namely why Nimbus Platform was committing securities fraud in the US and elsewhere.
We never heard anything back.
Probably in light of the Spanish criminal investigation, Fernando Martinho also seems desperate to hide his involvement in Nimbus Platform.

In July 2023 Martinho tried to pull the ol' GDPR scam on us.
You compile/process the data and present my data on your platform without my permission to publish any data about me.

That is called a data processor under the EU and UK GDPR laws and therefore my request for removing the data from your processing and website falls under the GDPR laws.

Furthermore, comments on all those articles are false and should have never been published which shows bad intention with so many articles written and often.

Also, threatning [sic] to share with law enforcement and suggest that you will do a data breach on purpose to share our private communications shows bad intention when a simple search would make you understand that you are breaching GDPR law.

Any of this data on our private communications published without my consent will be considered a data breach under the GDPR law, I never gave you consent for anything.

You cannot share this private and confidential information without my consent and when you clearly say that you have the right to breach my privacy it shows bad intent once again.

The below is the full letter I wanted to sent you, I urge you to read it carefully, but your system deemed to be a spam letter so the first letter sent was just part of what I wanted to send.

Looking forward to hear from you with a positive outcome.

Best regards,
Fernando Martinho
Seeing as we didn't collect any personal information from Martinho, nor do we need his permission to review and report on MLM companies, we told him to pound rocks.
Hi Fernando,

You think you're the first scammer we've reported on who's tried to abuse GDPR law to hide their reported on association with fraud?

BehindMLM did not collect any personal information from you as part of our editorial process. We have no collected information to delete.

BehindMLM retains the right to publish received correspondence in full and share it with our contacts in law enforcement.

This is my final response and I consider this matter closed.

-Oz
The third Nimbus Platform reboot kicked off in late 2022 with SYNTA token. Other than bagholders from Nimbus' previous Ponzi iterations, there doesn't seem to be much interest.
As it ties into Nimbus Platform, I've added Medvedev's Binance lawsuit to BehindMLM calendar. Stay tuned for updates as we track the case.
We're also keeping an eye out for any updates on the Spanish Nimbus Platform criminal investigation.
Update 9th November 2023 – An Initial Conference in Medvedev's US civil case has been scheduled for January 4th, 2024.