Real Estate Worldwide Review: A 3-up $15,000 club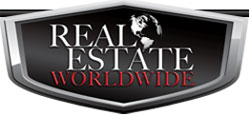 In May 2010 Liberty League founder Brent Payne launched Avant. Avant operates in the personal development MLM niche and market a series of personal development courses to customers.
Since their launch Avant hasn't really taken off and seems to have floundered on the coattails of the MLM personal development boom of the early 2000s.
Late last year in November Payne brought on Michael Hamburger as a "co-founder", following his departure from Wealth Masters International but the outcome of that partnership in terms of company growth and distributor success is unclear.
In a move perhaps indicative of Avant's lack of overall traction Payne recently launched Real Estate Worldwide and today we're taking a look at Payne's new company.  Read on for a full review of the Real Estate Worldwide home-based business opportunity.
The Company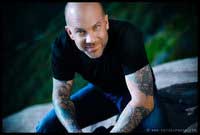 As mentioned in the intro, Brent Payne (photo right) is the founder of Real Estate Worldwide and comes from a long history of marketing various products with various companies in the MLM personal development niche.
Real Estate Worldwide markets under the 'Avant Education' brand and operates out of Arizona in the US.
I assume due to Payne's commitments with Avant, although he is credited as founder, he doesn't appear to be running Real Estate Worldwide. Instead Real Estate Worldwide is being run by appointed CEO Kent Clothier.
Clothier (who could easily pass as Payne's doppleganger) owns and operates REI Marketing and on his LinkedIn profile, describes himself as being a real estate investor, educator and trainer.

Through REI Marketing, Clothier has worked on generating leads looking to purchase real estate.
The Real Estate Worldwide Product Line
Real Estate Worldwide claim that 'historically, the single greatest creator of wealth in the United States is real estate' but that 'entrepreneurs … could not participate in the opportunities before them' because 'they lacked the ability to find buyers with the cash to close quickly on time-sensitive deals'.
With that in mind, Real Estate Worldwide offer two membership options that can be marketed by members.
These memberships provide access to various lead real estate investment lead generation systems CEO Kent Clothier owns through REI Marketing, as well as educational and marketing tools and seminars (which appears to be what Brent Payne and Avant and bringing to the equation).
Stretegic Marketing And Real estate Training
Abbreviated as 'SMART' membership, Real Estate Worldwide provide access to various website CEO Kent Clothier owns (findcashbuyersnow.com, findprivatelendersnow.com and findcompsnow.com). These websites are designed to be used together in order to generate buyer leads to purchase real estate that you've invested in and are trying to sell.
In order to best make sense of everything and use these resources effectively, with SMART membership members also get access to
fortnightly training
a teaching library
step-by-step guide to using SMART
group Q&A calls
two tickets to a live three-day training event held quarterly
SMART membership sells for $2000 a year or $197 a month (effectively $2364 a year).
Total Access
Total Access builds on SMART membership by providing all of the above plus further training on the broader aspects of real estate investment marketing.
Total Access members are additionally able to
attend a 5 day training 'hyper-intensive symposium' event
access exclusive post-symposium training
call up a customer service hotline
purchase discounted one on one personal coaching
Total Access membership sells for $14,997 a year or a $5000 downpayment and $250 a month for 40 months ($15,000 total cost).
The Real Estate Worldwide Compensation Plan
The Real Estate Worldwide compensation plan revolves around the sale of the two membership options outlined above, and uses a three-up style compensation plan.
The basics of a three-up compensation plan is that three sales need to be made by each new member before they earn anything. These three sales can be to three new members, or the Real Estate Worldwide member trying to qualify for commissions can purchase membership themselves and count that as one of their qualifying sales (meaning they then only need to recruit two new members).
The first three sales commissions are passed up to the upline of the member who made the sales.
Eg. Member 'X' purchases SMART membership themselves (1st qualification) and then recruits two new SMART members (members A and B). The commissions on these sales are all passed to the upline and member X only earns money on their sales on their fourth and onward membership sales.
As member X had to pass up their first three sales to their upline, so too do the members member X recruited (members A and B in this example).
Members A and B both pass up their first three sales to member X (let's call them members C, D and E), and once again, members C, D and E also must pass up their first three sales to member X.
In this manner via the sale of memberships residual income is generated as the first three sales of any newly recruited members in this specific downline lineage must all pass up sales to member X.
How much of a commission you are paid out depends on which membership is being purchased and whether the purchasing member opts for annual or monthly fee payments.
SMART membership ($2000 annually) – pays out $1000 sales commission
SMART membership ($197 a month) – pays out $100 monthly commission
Total Access membership ($14,997 annually) – pays out $6000
Total Access membership ($5000 downpayment, $250 a month) – pays out $2000 on the downpayment and $100 a month
The Total Access membership also carries with it a residual income that pays down four levels. Levels in Real Estate Worldwide are defined similar to a unilevel compensation structure but are slightly modified due to the three-up compensation model used.
In a traditional unilevel, any member you recruit forms your level 1. This is also true in Real Estate Worldwide but additionally member sales directly passed up to you also form your level 1.
Level 2 is then formed by members recruited by people in your level 1 who are not passed up to you (ie. you don't earn a direct commission on their membership purchase).
New members recruited by your level 2 who aren't passed up to you, then form your level 3 and the process repeats for your level 4 and 5 members.
For each Total Access sale made by members on levels 2 to 5 of your unilevel team, Real Estate Worldwide pay out a residual commission.
On annual Total Access membership payments this is:
levels 2 and 3 – $300
level 4 – $900
level 5 – $1,500
And on the downpayment + monthly membership fee option:
levels 2 and 3 – $100
level 4 – $300
level 5 – $500
Joining Real Estate Worldwide
Membership to Real Estate Worldwide is typically going to set you back the cost of the two membership options ($197-$15,000, depending on which membership option is purchased).
It is possible to qualify for commissions by selling three sales without purchasing one yourself, but Real Estate Worldwide don't provide any specifics as to any costs associated with this option. It doesn't appear to be promoted, with the focus being on new members purchasing membership themselves as their first qualifying sale (founder Brent Payne refers to this as "the smart and easy way").
Conclusion
In analysing the Real Estate Worldwide opportunity it's important to differentiate any potential income via investment and real estate and income derived from the MLM business itself.
The reason for this is that ultimately what you might learn via the real estate investment education material provided by Real Estate Worldwide and any income you make selling real estate, has nothing to do with the commissions structure of Real Estate Worldwide as a MLM income opportunity.
Boiled down, 100% of the commissions paid out by Real Estate Worldwide are derived from membership fees paid by new and existing members. Additionally, commission payouts are also dependent on the constant recruitment of new members and/or the payments of ongoing monthly membership fees.
Real Estate Worldwide members marketing membership to the company and there is no differentiation between retail sales, raising a red flag in that 100% of the revenue is generated by company members paying membership fees.
Not only that, but new members are only able to earn commissions if they sell memberships to new members and/or purchase membership themselves.
Effectively you could replace the whole real estate investment training material side of Real Estate Worldwide with anything, and the pay plan and business model would remain the same in that it doesn't revolve around any inherent value of the membership itself, but rather solely the price being charged for it and the commissions paid out.
This is evidenced by the fact that 50% of the cost of SMART and 60% ($9,000) of the cost of Total Access annual membership fees are paid out directly to members. Not only does such a large commission payout artificially inflate the overall cost of Real Estate Worldwide membership, but it also throws into doubt the true value of the services attached to it.
In the past, Brent Payne's other company Avant slashed up to $5000 off the price of their products, indicating there was some serious over-valuing going on. With Real Estate Worldwide's membership current membership pricing, I wouldn't at all be surprised if we see a similar price adjustment with Real Estate Worldwide at some point.
Ultimately, with no other revenue source or product and services for members to market other than membership to the company itself, in its current form Real Estate Worldwide amounts to nothing more than a high-priced pyramid scheme.