How similar is Brent Payne's Avant to Liberty League?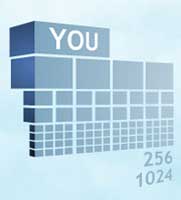 Yesterday saw the pre-launch of Brent Payne's new company Avant. At this pre-launch stage the products have been announced along with two compensation plan videos. One detailing the regular compensation plan and one the temporary pre-launch bonus compensation plan.
Upon initial inspection it's plain to see that Payne hasn't lost his roots. Anyone who's remotely familiar with Brent Payne's old company, Liberty League International, will instantly gain a sense of familiarity. This familiarity extends both into the Avant products as well as the compensation plan offered.
The big question this raises is will Avant have the same regulatory problems Liberty League International had? Let's have a look at the similarities between the two companies.
The Avant product line
The original Liberty League International offered 3 main products. A personal development course 'Beyond Freedom', a 3 day 'Liberty' conference and a 5 day 'Summit' conference.
Avant looks set to replicate this product line although they've ditched the 5 day conference for a 4 day one.
Elevate
Avant's first product offering is 'Elevate' and is apparently 'backed by the latest discoveries made by scientists and doctors'. Although Avant doesn't reveal what these discoveries are or who the scientists or doctors who came up with them are either.
Elevate is slightly shorter then Beyond Freedom coming in at 72 days to Beyond Freedom's 90. The premise however is the same. Elevate is a do-at-home personal development course that comes on a DVD with a journal and notebook.
One key difference this time around is that Avant backs Elevate with a 72 day money back guarantee. Presumably if you're not happy with the product for the entire duration of the course you're free to return it. It's unknown at this stage however whether the associate who sold it to you wears the refund cost as per Liberty League International, or Avant itself.
Transform
Transform is the equivalent of Liberty League's 3 day Liberty conference. One major difference between Avant and the later Liberty League conferences is that accommodation is included in the ticket price. I believe Liberty League initially offered something like this but the conference cost was later changed to cover only attendance at the conference itself.
Speaker wise you're looking at 'an opportunity to meet other community members and a very special guest appearance', indicating there's only one outside speaker at the event.
Transcend (discontinued January 2011)
Transcend is Avant's premium offering and is the equivalent of Liberty League's Summit conference, sans one day.
Transcend is billed as the be all and end all of personal development,
This incredible live event combines inspiring presentations with ground-breaking participation in scientific studies, physical challenges and break-out study groups that will prove you have really reached the top of the mountain.
Having reached the top of the mountain I don't know why you'd then need to come back for more but presumably the next Avant conference will have a higher metaphorical mountain for you to climb. And the next one higher, and higher again and so on and so forth.
The Avant Compensation Plan
The Avant compensation plan is incredibly similar to Liberty League International's original compensation plan. Although Avant have reduced the qualification requirements and added a 'residual override' pool, the basic feel and requirement to either purchase products yourself or pass up a sale to qualify remains.
The pricing points for Avan'ts products are as follows;
The Elevate 72 day course retails for $1595, $595 goes to Avant and you pocket $1000.
The 3 day Transform conference retails for $9495, $4495 goes to Avant and you pocket $5000.
The 5 day Transcend (discontinued January 2011) conference retails for $16495, $6495 goes to Avant and you pocket $10,000.
The retail prices are similar to Liberty League's product line prices of $1495, $7995 and $16495 for Beyond Freedom and the Liberty and Summit conferences respectively.
Note: In January 2011 Avant scrapped the Trascend conference and introduced a new one day conferene 'Empower'. Additionally they also slashed the prices of Elevate and Transform.
I've kept the original products and prices here as a record but you can read about the new pricing structure in my article 'Avant's new prices: Reflecting the true product value?' /end note
The commissions structure at Avant revolves around qualification. In order to start earning commission on the sales of products you need to be qualified. The qualification process involves either purchasing the Avant product yourself, or making a retail sale of it.
Like Liberty League however this brings in the dilemma of marketing. Would you spend thousands of dollars on a product that the personal selling to you hadn't personally used?
This is likely to lead in an almost guaranteed purchase by a new associate, not only to qualify but to say that they've used the product. This is the reality of what is most likely to happen however technically due to being able to qualify via an initial retail sale, Avant can claim that no product purchase is required to qualify for commissions.
The main difference between Liberty League International's old compensaton plan and Avant's is the introduction of a residual override. This is a money pool which is topped up each time a product is sold.
As a qualified Avant Advisor you're able to make a residual override commission for each sale made by other Avant Advisor's you've enrolled. This payout runs four levels deep from Avant Advisors you've directly enrolled underneath you.
The residual override payouts for each sale are $50 for Elevate, $250 for Transform and $500 for Transcend.
One strange aspect of Avant's compensation plan is that they quote 'historical data'. This historical data is referenced in estimating that 40% of people who buy the Elevate course will go on to purchase Transform, and then that 75% of people who purchase Transform will go on to buy tickets to Transcend.
Given Avant is in pre-launch I have no idea where they're pulling this 'historical' data from. Presumably it's from old Liberty League International but this isn't mentioned or disclosed anywhere. This in my opinion is misleading.
My Thoughts
When it comes to personal development and MLM, the main problem is the lack of a recurring consumable product. This was evident in Liberty League International (now Polaris Global) and seems like it's going to be an issue in Avant too.
If we look at Avants product line, Elevate is a once off purchase and the conferences are a one use item that don't have a frequent recurring possibility. Like Liberty League International I very much doubt there's going to be a sizable retail customer base for the big ticket items.
The hard fact is that without an interest in the business opportunity, why would you pay thousands to attend a personal development conference? Traditionally Liberty League's conferences were all about 'exploding your business' and this was seen as personal development in itself. From what I gather there was very little in the conferences for someone not interested in joining the company.
From a regulatory standpoint it'll also be interesting to see if Avant can avoid the problems Liberty League International ran into towards the end of it's business life. In my opinion the need to constantly recruit new members is still there and this is what got Liberty League into trouble in the first place.
You can't sustain a stable income without continuously having to recruit new members who are interested enough in the business opportunity to pay the thousands needed for all three of Avant's products. These new associates in turn will then need to set out and recruit new members of their own and the cycle simply repeats itself.
Like with Liberty League, in reality the retail market is simply non-existent.
From what I can see, despite being billed as a new company, Brent Payne's Avant appears to be more a reloading of the original Liberty League International before Payne left the company.
I might have missed it but as far as I can see a launch date for Avant hasn't been set yet. With key elements that got Liberty League into trouble with the authorities still prevalent, it'll definitely be interesting to see how Avant goes in the MLM marketplace.