Infinity Profit System Review: $25 & $100 a month cash gifting

The Infinity Profit System domain was registered anonymously on the 10th of October 2015.
On their website, Infinity Profit System disclose they are "headquartered" in Pennsylvania in the US. The company doesn't however disclose any information about its corporate structure or management.
Rather, Infinity Profit System claim they are run by 'leaders with a proven track record.'
Want to know who those leaders are and evaluate their track records yourself? Too bad.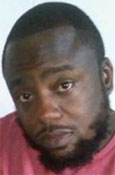 Further research reveals the website "infinityprofitblogs.com", on which Dale Payne-Sizer (right) identifies himself as Infinity Profit System's CEO.
Through his marketing company DPS Marketing, Payne-Sizer has marketed a number of schemes.
On his seemingly abandoned YouTube channel, Payne-Sizer was marketing Auto Recruiting Platform a few years back.
Payne-Sizer appears to be a big fan of cash gifting. In 2012 he was linked to the gifting scheme "2010 Blessings".
That same year Payne-Sizer also published an article titled "Choosing the right cash gifting program".
The Home Based Business Development has made people excited to change their financial future and is a contributing cause regarding why so many individuals want to join cash gifting.

Generally, people are moving away Network Marketing and MLM programs and are seeking out cash gifting programs and how to join cash gifting.

Cash Gifting is still new to most people seeking out a new business opportunity however, enough people join cash gifting and become successful resulting in more people beginning to witness that cash gifting is for real and it does work.
In 2014 Payne-Sizer was promoting RE247365 (recruitment-based pyramid scheme), Four Corners Alliance Group (matrix-based recruitment scheme) and Tsu (social network revshare).
More recently, mid 2015 saw Payne-Sizer launch 1K All Day, a matrix-based Ponzi cycler.
Read on for a full review of the Infinity Profit System MLM business opportunity.
The Infinity Profit System Product Line
Infinity Profit System has no retailable products or services, with affiliates only able to market Infinity Profit System affiliate membership itself.
Once signed up, Infinity Profit System affiliates buy into two offered gifting levels.
Payment of $25 and $100 a month respectively qualifies an Infinity Profit System to earn commissions.
Bundled with these $25 and $100 a month payments is access to a "Personal Branding Ecourse & Blogging Platform" and "Business Automation Ecourse & Email Marketing Platform".
The Infinity Profit System Compensation Plan
The Infinity Profit System compensation plan sees affiliates gift eachother $25 and $100 "100% commissions".
Affiliates buy in at the $25 and $100 levels to qualify to receive $25 and $100 payments from affiliates they recruit.
Via a 1-up compensation structure, Infinity Profit System affiliates pass up their 2nd and 4th received gifting payments to their upline (the affiliate who recruited them).
In turn, recruited affiliates also pass up their 2nd and 4th received gifting payments. This process continues down an infinite depth, with affiliates at the top of the scheme receiving the most pass-ups.
Joining Infinity Profit System
Affiliate membership with Infinity Profit System is free. However, in order to participate in the offered MLM opportunity, Infinity Proit System affiliates must gift $25 and $100 to the affiliate who recruited them.
Conclusion
As per the cash gifting article Dale Payne-Sizer wrote in 2012;
In order to join cash gifting and bring about the right decision you will need to look at the whole picture not just one piece. Ask yourself these few questions:

"Is the cash gifting programs a No 1 Up"
It should come as no surprise that Infinity Profit System is built on this model, with affiliates gifting eachother $25 and $100 a month.
Payment of these fees to the affiliate who recruited them qualifies that affiliate to in turn receive payments from affiliates they recruit.
The 1-up compensation structure sees payments passed up, with the position at the top of the scheme reaping the most passed up payments.
Dale Payne-Sizer owns that position (or multiple positions if he's being particularly dodgy), which is somewhat ironic given what he wrote in 2012:
You need the cash gifting program to work for you and not the other way around so stay away from the fat cat at the top programs, you know the guy that's the founder and is all over the place on the net revealing to everyone how much cash he makes or has made.
Granted Payne-Sizer is low-key about his running of Infinity Profit System, but there's plenty of Instagram type images he's used over the years to market himself – all with wealth a central theme (fake it till you make it or otherwise).
With Infinity Profit System, Payne-Sizer is precisely "the fat cat at the top" he suggests you avoid. The only difference is back in 2012 he was part of schemes as an affiliate, hence he was passing up gifting payments.
Now he's the admin… so hey, sign up and give him your money.
As with all cash gifting schemes, once recruitment of new participants slows down, those at the bottom of the scheme will stop making their monthly payments.
This will see those above them cease receiving payments each month, which means they too will also stop paying.
As this effect slowly trickles up the entire Infinity Profit System affiliate genealogy, eventually an irreversible collapse is triggered.
This has likely happened to Payne-Sizer over and over again in the gifting schemes he's participated in over the years. Infinity Profit System is just Payne-Sizer inserting himself at the top of a gifting scheme, having learnt those under the admin lose out the hard way.