Michael Hamburger joins 1.5 yo Avant as cofounder?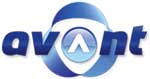 Avant first announced its prelaunch back in May last year, roughly 18 months ago. I'm unsure of when the company officially launched but it was sometime in the second half of 2010 under the leadership of Brent Payne, founder and CEO of the company.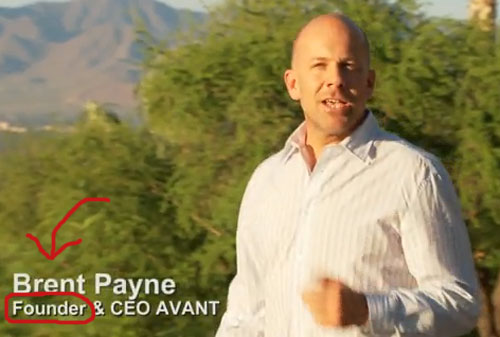 Since then nothing much seems to have happened over at the Avant camp. Brent Payne launched a lead store last year in August and the company slashed their prices in February earlier this year… but for the most part Avant seems to be lacking momentum as a whole.
Hoping to inject some new life into Avant, in the last 24 hours it's been announced that Michael Hamburger has joined the company.

Note that Hamburger lists himself as both as Chief Operating Officer (COO) and Co-Founder.
COO… ok, but co-founder? Avant went into pre-launch eighteen months ago… so just how on Earth is Michael Hamburger a co-founder?
Preceeding Hamburger's announcement of course was the resignation from his previous post, as Vice President of Marketing over at Wealth Masters International.

As to why Hamburger decided to leave WMI, an email exchange between former WMI COO Mary Dee and WMI President Karl Bessey seems to hint that there were problems in paying Hamburger out.
Michael came up to me some time ago and was complaining about how his "hand shake" deal was a 3 year contract at $300k.

He looked me in the eye and said to me "You said these guys are good to their word, so if that's true than my verbal contract should be for 3 years."

At that moment in time I could not bring myself to even utter an affirmation. I couldn't say "yes" because I've seen Kip NOT keep his word so many times.
Whether or not Hamburger was paid out on his three-year contract at Wealth Masters I can't say, but it appears that whatever the outcome, after his three-year initial contract was over Hamburger had had enough of Wealth Masters, decided to cut his losses and move on.
Meanwhile how joining  a company 18 months after it went into prelaunch and listing yourself as a co-founder works, I have no idea.
Whether or not Hamburger will have an impact over at Avant of course yet remains to be seen, but the more pressing question for now is what his departure means for an already struggling Wealth Masters.
Mary Dee's email exchange revealed some eye-opening insight into Wealth Masters finances and from the sounds of it, with unpaid creditors piling up things aren't looking to well.
WMI hope to host their m2 conference in Maui later this year on December 5th and the company seems to be pressing ahead having just appointed Troy Allen as "Chief Technology Officer".
I imagine it won't be long before we see a new Vice President of Marketing appointed too, but it can't be ignored that WMI has failed to retain several high-profile executive staff in the second half of this year.
The greater effect of these leadership losses to WMI, along with the actual extent of their financial woes I feel is yet to be truly felt within the memberbase. Looking forward unless something drastically changes over the Wealth Masters camp, things currently aren't looking particularly well.