Auvoria Prime up for contempt in Eaconomy case

On June 1st Eaconomy filed a motion to show cause, alleging Auvoria Prime should be held in contempt for violating an agreed upon restraining order.
The agreement was reached in April in lieu of a requested injunction, saving court time and legal fees for both parties.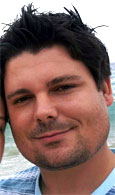 As per the stipulated restraining order, Auvoria Prime and owner Sal Leto (right) were barred from recruiting Eaconomy affiliates.
Specifically Auvoria Prime and Leto are prohibited from
directly or in active concert with anyone else, knowingly recruit(ing), sponsor(ing) or solicit(ing)_ any existing Eaconomy, LLC distributor (known as an ISP) or customer to join Auvoria Prime, LLC as a distributor or customer.
As above, this includes both direct and indirect solicitation.
Auvoria Prime affiliates were also supposed to be sent an email advising them of the order. Eaconomy alleges this didn't happen as required by the order.
A second email was eventually sent out, two months after the agreed order. Eaconomy allege this email also failed to provide adequate notice of the agreed upon order.
Auvoria Prime write the first email off as a "mistake". They argue the second email sent out was adequate.
As put forth by Eaconomy in their motion;
Recently Eaconomy became aware that Auvoria violated the Order. Eaconomy received a recording of an agent of Auvoria violating the Order.

The video recording with audio shows an Eaconomy distributor scrolling through his Instagram direct messages with Catalina Naranjo which includes voice and text messages.

Ms. Naranjo has around 43,000 followers on Instagram and in the recording she claims she is the "head of education – Latin American – Spanish" and that "corporate brought [her] on board."

In the recording, Ms. Naranjo solicits an Eaconomy distributor to join Auvoria.

She also slanders Eaconomy stating: Eaconomy's owners ("Hassan and Candance") did not pay commissions to her or her entire team in other companies, Eaconomy is not compliant with the law, and that Eaconomy is using old software meant for an iPhone 3 because Auvoria has an exclusive license to the software.
In their June 24th response to Eaconomy's motion, Auvoria Prime and Sal Leto don't deny Naranjo (right) is recruiting Eaconomy distributors.
Rather the defendants claim
The scope of this stipulated language was specifically negotiated to ensure that it did not extend to "indirect" conduct; that it did not apply to persons other than Mr. Leto or Auvoria.
Addressing the stipulated order's indirect solicitation clause, Auvoria Prime and Leto claim
(Eaconomy) does not suggest that Mr. Leto or any of Auvoria's other managers directed or were actively involved in – or were even aware of Ms. Naranjo's efforts. They were not.
They go on to clarify Naranjo is not an Auvoria Prime employee, despite her corporate appointed role within the company.
Ms. Naranjo … has never been an Auvoria employee.

While Ms. Naranjo is a distributor in Auvoria's network, this is an independent contractor position.

While plaintiff argues Ms. Naranjo identified herself as a Spanish educator for Auvoria, this in no way suggests she's an employee, and in fact she is not.

In that regard, Auvoria retained Ms. Naranjo to provide a single, hour-long coaching call each week for Auvoria's Spanish speaking distributors, in exchange for which Auvoria pays her a total of $400 per month.

Ms. Naranjo provides this limited service as an independent contractor.
The basic argument is Naranjo isn't an Auvoria Prime employee, and corporate weren't aware of her pitching Eaconomy affiliates.
In their filed June 25th reply, Eaconomy maintains Naranjo is an Auvoria Prime employee.
To support this they point out Naranjo cites herself as "head of education", and also that she appears on Auvoria Prime's website 'as part of its management "team"'.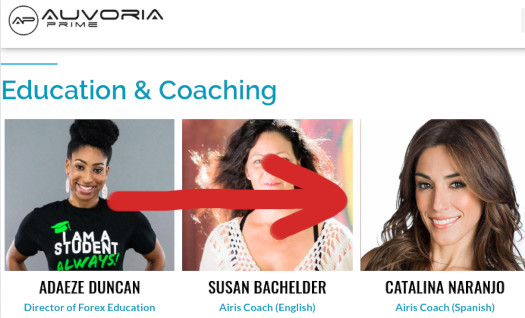 there can be no dispute of Ms. Naranjo involvement as a high-level corporate member because Auvoria's own training materials include videos of Ms. Naranjo on how to use Auvoria's service.

Therefore, even if we assume that Ms. Naranjo was hired as an independent contractor to act in her corporate capacity, this does not change the fact that she is part of the corporate management "team" and thus is Auvoria herself.

At minimum, Ms. Naranjo is an ostensible agent of Auvoria.

Thus, Ms. Naranjo's acts are the acts of Auvoria and caused Auvoria to knowingly violate the Order.
A decision on Eaconomy's contempt motion remains pending.
In related news, since our last case docket check Eaconomy has voluntarily dismissed defendants Maurice Katz, Omar Lopez, Michael Manuel, Donta Lewis, Sarah Waldrop, Casey Holladay and Cameron Kerkar.
Details of any settlements reached have not been made public.
Update 30th September 2020 – Eaconomy's contempt sanctions motion has been denied.
Update 17th December 2020 – Eaconomy has dropped its lawsuit against Auvoria Prime.