Amit Bhardwaj arrested in Thailand, fled Dubai after faking heart attack

Following a hunt that began in January, Gain Bitcoin's Amit Bhardwaj has been arrested in Thailand.
How Bhardwaj evaded arrest has the trappings of a Jason Bourne movie.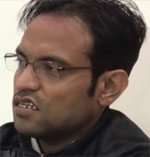 After scamming people out of an estimated $300 million through Gain Bitcoin and GB21, Bhardwaj purportedly fled India on an African diplomatic passport.
How Bhardwaj (right) obtained the passport is unclear, but he used it to hide out in Dubai until late March.
As Indian authorities closed in Bhardwaj faked a heart attack, which somehow enabled him to escape Dubai to Thailand on March 30th.
Working with their Thai counterparts, Indian authorities were then able to apprehend Bhardwaj in Bangkok.
And if that's not the foundation for a decent enough Bourne plot, News18 report Bhardwaj also has ties to Pakistan's ISI intelligence agency.
Whether those links helped Bhardwaj evade arrest and/or gain an edge in his fraudulent business operations is unclear. Following his arrest, News18 claim Bhardwaj has been in touch with "ISI handlers".
In the same report News18 goes on to claim Bhardwaj was part of an ISI plot to "bleed the Indian economy through cryptocurrency".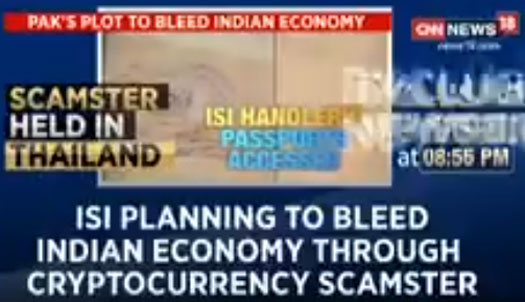 Sounds a bit too conspiracy'ish to me but with the diplomatic passport Bhardwaj had access to, who knows.
Yesterday Bhardwaj was extradited to Pune, Maharashtra, where he will face multiple criminal charges.
Stay tuned…
Update 8th August 2021 – Brief update from Outlook India;
The Economic Offence Wing of Delhi Police has lodged one more FIR on July 22 in a Rs 2,000 crore cryptocurrency investment fraud unearthed for the first time in 2018.

At present, (Bhardwaj) is on bail granted by the Supreme Court on health grounds," Divyangana, Bhardwaj's lawyer in the SC, said.

However, one of the victims has filed an application in the SC and alleged that Bhardwaj misused bail conditions by threatening and intimidating investors of dire consequences.

Now the apex court is hearing whether the bail condition should be cancelled or not.
Seems like India has a hard time actually sending scammers to prison.
Update 16th January 2022 – Amit Bhardwaj has purportedly died of cardiac arrest.