AirBit Club civil case stayed pending criminal case outcome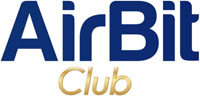 AirBit Club civil proceedings initiated by the SEC have been stayed, pending outcome of the DOJ's criminal case.
The stay order was issued on October 5th, following a letter motion filed by defendants Cecila Millan and Margarita Cabrera.
In their motion, Millan and Cabrera argued a stay was justified because 'both this matter and the Criminal Matter address the same activities'.
The duo also pointed out they'd since ceased promoting AirBit Club.
Neither Ms. Millan nor Ms. Cabrera is still soliciting and raising funds from AirBit investors. Ms. Millan ceased such activities on approximately August 18, 2020, after her arrest in connection with the Criminal Matter.

Ms. Cabrera ceased such activities on approximately August 18, 2020, when federal agents executed a Search and Seizure Warrant at her primary residence.
Cabrera isn't a criminal defendant. Millan argued that should the SEC's case continue, she'd be put 'in a position to potentially self-incriminate.'
The court agreed and granted the requested stay on October 5th.
Other than  two sealed document filings on September 29th and October 2nd, there haven't been any significant developments in the DOJ's criminal case.
Update 26th June 2021 – Due to anticipation 'that, in the near future, the government will produce voluminous discovery', the AirBit Club defendants requested postponement of the previously scheduled June 3rd Status Conference.
On June 1st the request was granted. The status conference has been rescheduled to October 13th.
I've scheduled our next case calendar docket check for October 14th.