Kristi Johnson sentencing hearing scheduled for February 14th

Following a guilty plea for wire fraud conspiracy back in 2015, Achieve Community co-owner Kristi Johnson has been stuck in sentencing limbo.
As per a court order November, 2015 court order, Johnson's sentencing was postponed until the resolution of Troy Barnes' criminal proceedings.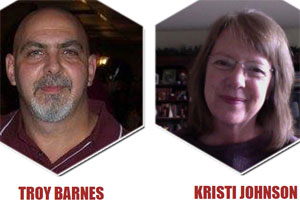 Barnes and Johnson founded and operated Achieve Community, a Ponzi scheme shut down by the SEC in early 2015.
After initially maintaining his innocence, Barnes plead guilty to wire fraud in November, 2016.
This has paved the way for Johnson's sentencing, which as per a January 23rd order, will take place on February 14th.
In related news the DOJ filed a draft Presentence Investigation Report in the Troy Barnes case on January 10th.
On January 23rd Barnes filed an objection to the report. Both filings were made under seal so unfortunately we don't know the specifics.
Stay tuned…
Update 24th February 2017 – Kristine Johnson has been sentenced to 21 months in prison and ordered to pay $302,297 in restitution.