42 BTC returned by Finalmente Global, 864 BTC "irrecoverable"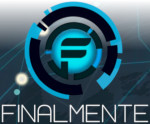 Regulation of Ponzi schemes in South Africa is strange.
Recently we had the collapse of Mirror Trading International. Whilst South African authorities continue to do nothing, victims of the scheme have taken it upon themselves to launch liquidation proceeds.
MTI's collapse promoted the collapse of Finalmente Global, another South African Ponzi scheme. It is highly likely that there was investor crossover between the two scams.
Again, same story. South African regulators doing nothing, leaving it up to victims to initiate liquidation proceedings.
To that end
on the 13th of April 2021 an urgent application was brought against Kobus van der Merwe and twelve other respondents.
The application resulted in a court order freezing the assets in question.
Van der Merwe (full name Jacobus Thomas van der Merwe), owner of Finalmente Global, was given the opportunity to explain why he shouldn't be made to hand the assets over.
The order was made on April 20th, giving Van der Merwe (below) until April 28th to respond.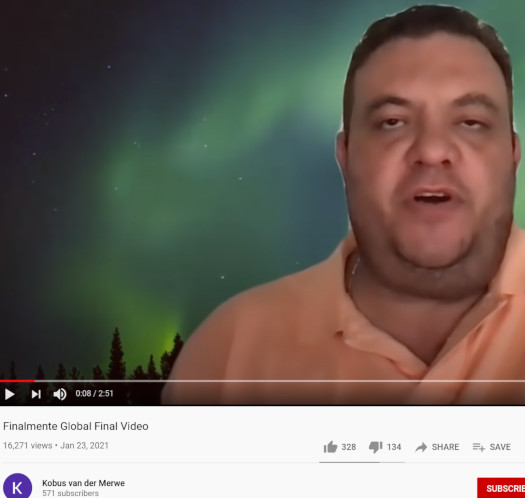 As detailed in the original liquidation petition, liquidators have
received and processed 3979 claims from creditors of Finalmente.

The total amount of the 3979 claims … amounts to R1,410,373,286 (~$100 million USD).
I suspect that amount includes victims claiming returns presented to them in their Finalmente Global backoffice, money that never existed.
Liquidators claim that, as of late April, there are another 3000 claims they have yet to process.
To date Van der Merwe has turned over 42 BTC, prompting liquidators to state;
The inescapable inference is therefore that there are material numbers of bitcoins and other assets that should form part of the estate of Finalmente, not disclosed by (van der Merwe) and/or other employees of Finalmente.
Van der Merwe has told liquidators that some 864 BTC (currently ~$50 million USD) is "irrecoverable".
No proper explanation of what exactly allegedly happened to the 864 bitcoins was provided by (van der Merwe).
One can safely assume van der Merwe needs more time to come up with some bullshit story.
E.g. a mutant COVID-19 strain attacked the bitcoin and it died in the river Ganges.
Van der Merwe alleges a further 700 BTC in Finalmente Global investor funds was pumped into MTI. No evidence was provided to back up this claim.
As to the 42 BTC van der Merwe handed over on a device, liquidators write;
After having received the device, we immediately converted the bitcoin into currency and transferred this amount into the estate's bank account.

Whilst we were in the process of doing this we noticed something peculiar in the transaction history of the device.

Here it was indicated that close to 10 bitcoins had been transferred to the device a mere day before our scheduled meeting with Mr. Van der Merwe and almost a month after the company had been finally wound-up.

It was at this point that we realized just how easy it was to transfer and dissipate these crypto-assets.
When questioned on March 5th, van der Merwe put forth he 'had two cold storage devices and merely transferred all the bitcoins onto one device'.
We had sufficient information at that stage available to know that van der Merwe was not honest in all respects in this regard.
Upon further questioning van der Merwe claimed, for the first time, Finalmente Global paid out 500 BTC to investors.
This of course was inconsistent with the fact that (liquidation) Applicants received enormous claims from investors.

There was no indication in any of these claims filed that van der Merwe repaid any investors yet, or at least not in the substantial amount alleged.
To substantiate his claims, van der Merwe offered to provide liquidators with a list of repaid investors, access to Finalmente Global's servers and the second cold storage device.
Van der Merwe met again with liquidators on March 9th.
He … failed to provide us with the second cold storage device and despite a further request directed towards his attorney this device has still not been provided to us.
Shocking.
The importance of getting that device cannot be stressed highly enough given the information that was gathered previously from the other device.
In another shocking development, van der Merwe also failed to provide Finalmente Global server access.
Van der Merwe informed us … the server records on the original server were destroyed by the hosting provider due to non-payment, but he had made a full backup of the entire system before that happened.
These discussions also brought up 25 BTC, purportedly held in "an international exchange".
To recover the server backup liquidators had to travel to Cape Town to meet Matthew Roelofse, Finalmente Global's server administrator.
On the 16th of March 2021 representatives from our … offices arranged and attended a meeting with Matthew in Cape Town in order to collect the server and all other information.

Matthew provided us with a laptop containing the server and informed us that there was another back-up made on an external hard drive.

Our representatives, after a lengthy discussion and numerous excuses, were able to convince Matthew to provide us with the hard drive.

What was of even greater interest to us was that, when asked about the 25 bitcoin that he informed van der Merwe about, Matthew denied ever having mentioned that amount of bitcoin.

According to him he only mentioned that it was possible that there was more bitcoin held on an international exchange.

It was at this point that we became increasingly concerned that … van der Merwe must be in possession and/or control of more bitcoins that [sic] he is leading us to believe.

It is clear that van der Merwe is trying to hoodwink us into believe that he was in fact innocent and cooperating.
At this point van der Merwe went underground and began dodging liquidators.
Interviews held with Finalmente Global employees revealed van der Merwe used investor funds to purchase two properties, for $273,512 and $106,563 USD respectively.
Investor funds were then further used to upgrade and renovate the first property to van der Merwe's specifications.
This has raised suspicions of money laundering.
Our investigations further revealed that van der Merwe was a person of very little means prior to his involvement in Finalmente Global and related companies.

He clearly did not have the financial means to acquire the relevant properties without finance.

Our concern is that van der Merwe utilized and still utilizes these (shell) companies as vehicles for diverting funds from Finalmente into other entities.
The liquidator's investigation and findings prompted the court to issue the April 20th freeze order.
Finalmente Global liquidation proceeds are being handled by Icon Insolvency Practitioners.
The last public communication issued to "all known creditors", detailing the above findings, was on April 22nd.
Pending a follow up communication from the liquidators, whether van der Merwe convinced the court he was entitled to keep assets purchased with stolen funds is unclear.
Unfortunately with authorities continuing to do nothing, civil liquidation proceedings appear to be the only way forward in dealing with South African MLM Ponzi schemes.
Update 3rd June 2021 – As per a May 31st update by the Finalmente Global liquidators, another R9,000,000 ZAR worth of bitcoin has recovered.
The funds were recovered through use of SA Safety and Security.
Interviews with witnesses are scheduled to take place over June 7th and 8th, which the liquidators hope will
shed further light on the trade dealings and affairs of (Finalmente Global), specifically pertaining to … bitcoin trading.
The liquidator's May 31st update is available from the Liquidation website.
Update 22nd February 2022 – Brief administrative update from Finalmente Global's liquidators;
Our intention is to continue with the inquiries and to obtain further information that might serve to advance the matter and lead to the recovery of further funds herein.

We are also in the process of procuring further legal advice from Senior Counsel pertaining to the relevant matters herein and upon receiving same we will be able to provide you with a more detailed update into the process to follow.

We are pleased to advise that the Provisional Sequestration Order granted against Mr Van Der Merwe was made a Final Order of Court yesterday February 2022.

The Appointed Trustees on Mr Van der Merwe's estate will provide us with a detailed report on their initial finding and once in receipt of the report, we will publish same with the Final Sequestration Court Order on the dedicated website.
Not really sure what that last paragraph means but it sounds like a positive step towards recovery from Van der Merwe.
The Finalmente Global liquidator's latest update is dated 17th February, 2022.
Update 27th September 2022 – Nothing much going on as of September 2022;
We confirm that since the last report the liquidators have been hard at work gathering further information in order to pave the way forward accordingly.
That's from a September 21st Progress Report from the Finalmente Global Liquidators.
Apparently there's five Finalmente Global properties liquidators are looking to sell off. I suppose we'll get another update in seven months.
Update 9th February 2023 – As per a February 8th update from the Finalmente Global liquidators;
The liquidators commenced with the collection of Bitcoin, that dissipated by virtue of impeachable transactions out of the insolvent estate and received numerous settlement offers to be benefit of the general body of creditors.

Further, the liquidators commenced with the international recovery of Bitcoin, and are currently in conversation with various role-players in and around the United States of America, the United Kingdom, Canada and various other countries to assist this process.

We intend to make substantial progress in this area in the upcoming year in order to collect as much funds as possible fro the estate and we are also proceeding with the local recovering and enquiries.
Not really sure how recovery outside of South Africa is going to work, seeing as liquidators don't have any legal authority.
Really need the FSCA and Hawks to step in, but history has taught us that isn't going to happen.