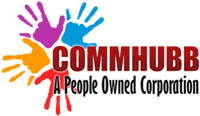 CommHubb, which stands for "Community Hubbub", has no information on their website indicating who owns or runs the business.
The CommHubb website domain ("commhubb.com") was registered on the 6th of October 2015, however the domain registration is set to private.
In a CommHubb press-release published on May 11th, Vashek Mohr (full name: Vashek Mick Mohr) is identified as one of the Founders of the company.
My name is Vashek Mohr. I am 63 years old and one of 3 Founders (all American) of CommHubb.

The 3 of us will be the managing  partners for the first 2 years ONLY (until the IPO) and then we plan to retire.
Why the other two Founders of CommHubb are not disclosed is unclear. I also wasn't able to put together an MLM history for Mohr, with his experience in the industry unknown.
As always, if an MLM company is not openly upfront about who is running or owns it, think long and hard about joining and/or handing over any money. [Continue reading…]