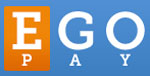 In less than a year three major darlings of the Ponzi payment processor niche have ceased operating in the US or been shutdown entirely.
Co-incidence or evidence that US regulators are increasing efforts to go after payment processors who are lax with fraud prevention, whether willingly or not?
For those who came in late, last May Libery Reserve was shutdown after a joint investigation between Costa Rican, US and Spanish authorities spanning 17 countries. Six months later  Vladmir Kats, co-founder of Liberty Reserve, plead guilty to 'money laundering and operating an unlicensed money transmitting business'.
Then, in that same month Payza abruptly ceased processing withdrawals and deposits from US based clients. It was initially reported that the Department of Homeland Security had seized Payza's funds as part of an ongoing investigation, but to date nobody seems absolutely certain of what went down.
What is certain though is that since November 2013, Payza's US clients' access to their money has been suspended. The fate of these funds and whether or not Payza will be subject to further regulatory action in the US remains unclear.
Now, EgoPay have just announced they are "closing" all accounts currently held by US clients. [Continue reading...]