Grocery Rewards Network launched in December 2014 and provide a contact address in the US state of New York on their website.
Further research reveals this address to be virtual office space rented from Regus: Grocery Rewards Network would appear to exist in New York in name only.
Identified as the President of the company on the Grocery Rewards website is "Stephen G. Barr".
Stephen G. Barr has a Harvard education background and is well experienced in the start up world.

He has sat on nearly 50 company boards and is one of the top 3% angel list investors.
This matches the information provided on Barr's Facebook profile, where he identifies himself as being from New York but currently residing in California.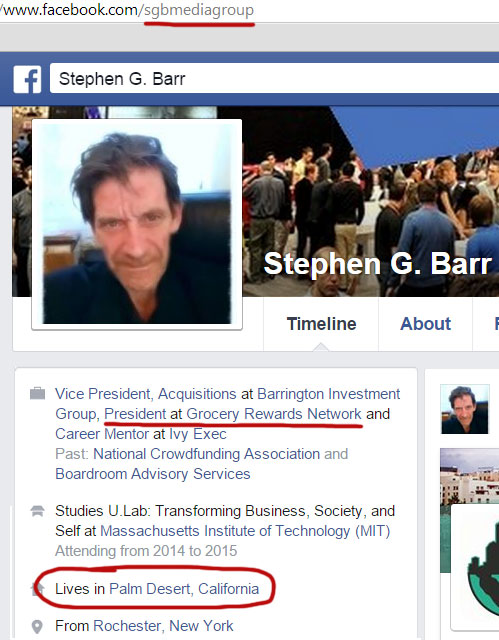 Given this, it's likely that Grocery Rewards Network itself is in actuality being run out of California too.
Despite an extensive social media presence, I was unable to put together an MLM history for Barr.
Read on for a full review of the Grocery Rewards Network MLM business opportunity. [Continue reading…]