 The 22K Collective website domain ("22kcollective.com") was registered on the 14th of March 2015, however the domain registration is set to private.
There is no information on the 22K Collective website indicating who owns or runs the business. Infact, should you visit the 22K Collective website without an affiliate referral link, there's not much of anything on the site: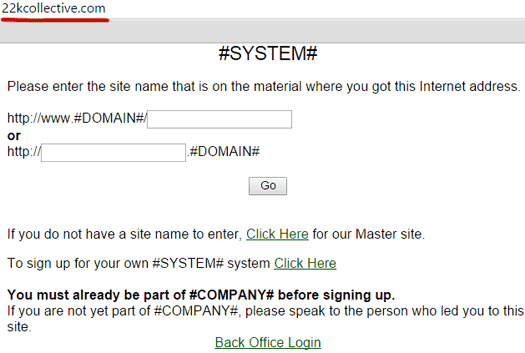 Further research reveals a press-release uploaded by "Tidom Inc" on May 15th, naming Scott Miller as the owner of 22K Collective:
22K Collective launched its new website marketing Tidom Inc. in (a) small press meet here today.

Owned by Scott Miller, the company is offering the most successful business opportunity of the 21st century.
Scott Miller himself uploaded the press-release, indicating he is running both Tidom Inc. and 22K Collective. Back in 2013 Miller (right) was heavily involved in the $1.8 billion dollar Ponzi scheme, TelexFree.
Miller was a prominent US-based investor, speaking on stage when TelexFree held corporate recruitment meetings in the US.
Following the shutdown TelexFree by the SEC in early 2014, Miller promptly began deleting and attempting to cover up his TelexFree promotional activity: How much Miller stole from TelexFree victims is unclear. After the shutdown he signed up as a MyNyloxin affiliate (revenue-sharing), but that doesn't seem to have lasted long.
Now, just over a year after TelexFree's shutdown, Miller has decided to get back into MLM by launching the 22K Collective.
Read on for a full review of the 22K Collective MLM business opportunity. [Continue reading…]