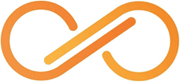 PinCoin provide no information on their website about who owns or runs the business.
The PinCoin website domain ("pincoin.io") was privately registered on November 18th, 2017.
Two possibilities are Japan and South Korea. Alexa currently estimate that almost 40% of traffic to the PinCoin website originates out of these two countries.
As always, if an MLM company is not openly upfront about who is running or owns it, think long and hard about joining and/or handing over any money. [Continue reading…]