SEC's Ceresney: Legitimate MLM involves retail sales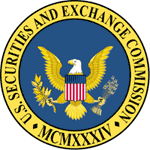 Despite a lack of retail a key focal point in several MLM-related enforcement actions over the past few years, there are still those who argue the legitimacy of chain-recruitment autoship schemes.
Typically in this business model, retail is either insignificant or absent altogether.
Instead, products are sold exclusively to affiliates, with participants in such schemes arguing that because affiliates are consumers, their purchase of product constitutes a retail sale.
The latest attempts to justify autoship recruitment can be seen over the past week in our LifePlus Review (comment #2 onwards).
What participants in non-retail MLM opportunities rarely touch on is that the recruitment of other affiliates who also purchase products is how they make money – with recruited affiliates then also required to do the same.
In other words its chain-recruitment. And no matter how much the value of the products is professed, at the end of the day it's still a closed-loop income opportunity.
This is significant because without retail, there's no way to determine actual product value. Logically speaking if a product did have market value, affiliates would be able to sell it to retail customers.
From an enforcement and compliance perspective, this results in the effective value of the product reduced to zero. In other words, it exists solely to perpetuate a recruitment-driven pyramid scheme.
Earlier this month the University of Illinois at Chicago and the SEC held a joint symposium to raise awareness.
The issue?
Combating Pyramid Schemes and Affinity Frauds.
Speaking at the event was Andrew Ceresney, Director of the Enforcement Division (typically the guys behind SEC litigation against MLM companies).
Not surprisingly, in his address Ceresney re-enforced the importance of retail in legitimate MLM.
A legitimate MLM program involves selling a genuine product or service to people who are not in the program.

Participants get compensated based on the products or services that they, or the distributors that they recruited, sell to others.
This is what you want to see in a legitimate MLM company, and is the cornerstone of analysis in our MLM company reviews.
Specifically are there retail sales? And if they do exist, what is the probability that retail sales revenue trumps incidental affiliate purchases (which should not in any way be tied to income potential and/or commission qualification).
The alternative?
However, some MLM programs are actually pyramid schemes, in which participants profit not from the product they are selling but almost exclusively through recruiting other people to participate in the program. In these schemes, there is usually no genuine product or service.
"Genuine" could be construed as non-tangible, however every recent SEC enforcement action against a major pyramid scheme has had a tangible product or service attached to it.
Rather genuine in the context Ceresney is using it, refers to it not being a means to an end to push an income opportunity (through recruitment).
TelexFree had VOIP, Vemma had Verve, Zeek Rewards had penny auction bids etc. etc.
These were all actual products that affiliates paid for, the problem was nobody outside of the business opportunity did.
Consequently all were shut down for being pyramid schemes (TelexFree and Zeek were hit with the added charge of being a Ponzi scheme).
Ceresney does point out that his 'views … do not necessarily reflect the views of the SEC or its staff', but this is the Director of the Enforcement Division. Thus it's a good yardstick to measure what the SEC are looking for in "legitimate MLM".
Failing that, dive into the relevant TelexFree, Zeek or Vemma litigation (the Vemma enforcement was brought forward by the FTC), and see for yourself just how prominent retail was in those actions.
The rest of Ceresney's address drives home the SEC's approach to compliance enforcement against MLM opportunities who continue to shun retail. It makes for an interesting read.
Ceresney references a number of MLM scams in his address, most of which can be found reviewed here on BehindMLM (search bar is on the top right of every page).