MMM South Africa bank accounts frozen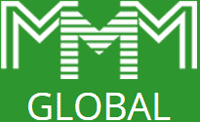 An investigation into MMM Global by the South African National Consumer Commission appears to be making progress, with news yesterday of investor's bank accounts being frozen.
MMM South Africa is the name of the MMM Global Ponzi scheme's South African branch, with our review of the scheme noting that
as of September 2015, it had spread rapidly in South Africa with a claimed 1% per day or 30% per month interest rate scheme.
In South Africa,
the Consumer Protection Act describes any scheme that offers returns 20% above the repo rate (6.25%) as a "multiplication scheme" – otherwise known as a Ponzi scheme.
The Reserve Bank of South Africa is in charge of regulating securities in South Africa, with Capitec bank licensed by the regulator to offer banking services.
Claiming to 'protect our clients and comply with the rules and regulations of the SA Reserve Bank', the bank has frozen accounts of suspected MMM South Africa investors.
Capitec said it could not comment on specifics, as it would not be in the best interest of clients affected.

Previously, in discussing its fraud prevention technologies, Capitec noted that its systems act on suspicious transactions.

In these cases, dubious transactions through accounts could result in a "soft-freeze", until more clarity is obtained about the origin of the transaction.
The freezes are likely the result of MMM South Africa investors tripping money laundering filters at the bank. As a precaution banks typically freeze accounts and submit suspicious activity reports with the appropriate regulator.
Whether the Reserve Bank of South Africa themselves are investigating MMM South Africa however is unclear.
Disgruntled MMM South Africa Ponzi investors have purportedly taken to social media to vent their frustration, with BusinessTech reporting;
users of the scheme say the scheme works just like a stokvel, and that the banks should not get involved in how they spend their money.

"Capitec bank should stop freezing people's money. This is our hard earned cash how we spend its none of your business. It's our decision to donate to each other to reach our goals! Capitec hands off our accounts," one client said.
For those unfamiliar with the term, a "stokvel" is a communal fund, wherein invited members deposit funds which are redistributed out to individual members over a set time period.
The concept differs to MMM Global and MMM South Africa, as participants are not promised a ROI greater than the total amount of funds invested.
Earlier this week Chinese authorities issued a warning against investing in MMM China, a local Chinese chapter of the scam.
MMM China purportedly collapsed late last year. Owner and operator Sergei Mavrodi, a convicted felon, remains at large.