Over 2000 MMM Global bank accounts frozen in SA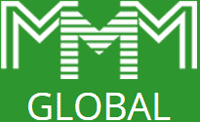 Earlier this year BehindMLM reported on the closure of bank accounts identified with MMM Global investor activity.
Now, in an interview with South African media, details of the scope of the freeze have emerged.
Speaking with Fin24, Capitec Bank CEO Gerrie Fourie revealed the bank froze over 2000 accounts.
"The Ponzi scheme MMM had a big impact on us," he said.

Fourie said that after becoming aware of the scheme, the bank monitored the MMM transactions, before freezing the accounts early in 2016. "We actually closed over 2 000 accounts that (were) involved in the scheme," he said.

"Some of the clients became extremely violent and we had to bring in security guards."
Despite Capitec reporting MMM Global to authorities for suspected Ponzi fraud almost 6 months ago, South Africa's regulators have yet to intervene.
Fourie criticised the South African Reserve Bank (Sarb) for not acting faster, after it informed them earlier this year about MMM.

"It is important for the regulators, when we inform them of certain things, that they react much quicker, to make certain that people are protected," he said.

"We reported MMM and it took four or five months before we got an answer," he said. "We would like to see (Sarb and banks) working together to make certain we protect our clients."
The National Consumer Commission and Specialised Commercial Crimes Unit also forwarded the findings of their investigation into MMM Global back in January, but again nothing has come of it.
An investigation into whether MMM is breaching any laws in South Africa is a priority, the Directorate for Priority Crime Investigation (Hawks) said in April.
Ponzi fraud of this magnitude appears to be a new challenge for South African regulators, with the South African Reserve Bank last week (again) issuing a warning to the public.
There ha(s) been a shift towards proactive notification and intervention, which has resulted in securing accounts prior to the dissipation of funds.

(We) remain concerned about the prevalence of illegal schemes in the country and the apparent willingness of individuals to participate in such ventures.

Members of the general public are again cautioned to exercise vigilance and prudence in their investment choices.

Generally, illegal schemes are only reported by investors when they fail to receive their promised returns.

This typically occurs when the funds have already been depleted and the scheme is on the brink of collapse. As such, the prospects of recovering funds for repayment to investors are limited.
That's all very well, but how about actually doing something about it. Investigate the scheme, determine if it's a Ponzi and go and round up the local top investors.
A few arrests, a few fraudsters in jail and only then will you start to see a decline in MLM related financial fraud.
Capitec meanwhile made the right call. A few months after they froze bank accounts MMM Global collapsed in April. The local MMM South African chapter collapsed earlier this month.
Had Capitec not frozen funds in the 2000 plus accounts, those funds would have no doubt been lost.
Russian national Sergey Mavrodi, owner and operator of MMM Global, remains at large.