Jeffrey Feldman settles DFRF Enterprises Ponzi fraud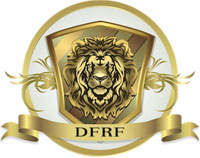 Rather than front up to court and fight a lost cause, DFRF Enterprises defendant Jeffrey Feldman has settled.
Feldman, a previously convicted felon, was one of five DFRF Enterprises sued by the SEC back in 2015.
He was the front man for the company's non-existent Ponzi insurance claims.
Feldman's settlement with the SEC was reached on January 7th. It was only filed with the court on January 29th, hence the delay in reporting.
As per Feldman's settlement, he'll return just $15,000 out of a $151,131 judgement. Feldman also dodged a civil penalty.
The reduced judgement amount and lack of civil penalty are based on Feldman's current financial situation – as represented to the SEC via submitted documents and sworn statements.
Feldman's settlement marks the end of the SEC's civil proceedings against DFRF Enterprises and owner Daniel Filho.
I'm not expecting any further developments so this will likely mark the end of BehindMLM's coverage of DFRF too.
Thanks for reading!