FutureNet's Stephan Morgenstern re-arrested in Albania

Last October FutureNet Ponzi co-founder Stephan Morgenstern was arrested in Greece.
South Korean authorities had obtained an international arrest warrant, pertaining to Morgenstern defrauding consumers through FutureNet.
Despite Morgenstern being charged with stealing over $30 million, Greek authorities thought it'd be a good idea to release him pending extradition.
Morgenstern promptly fled to neighboring Albania, where he was re-arrested last month.
Morgenstern, a sixty-one year old German national, was arrested by Albanian authorities on or around August 21st.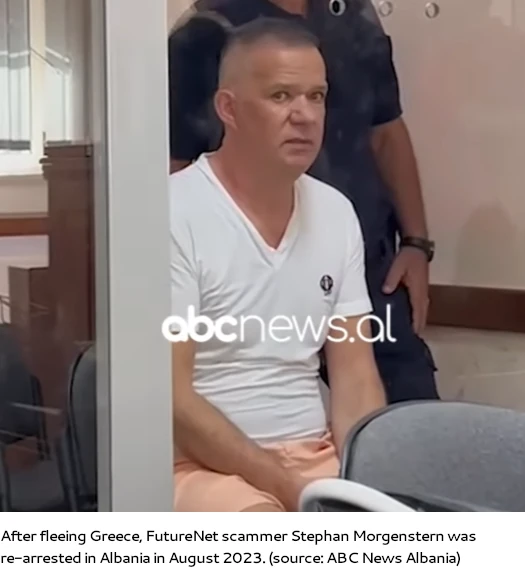 He was nabbed at Tirana International Airport, waiting for his wife to arrive on a flight from Dubai. ABC News Albania reports that since fleeing Greece, Morgenstern had purchased a "villa on the outskirts of Tirana".
Following Morgenstern's second arrest, he applied for bail on a $20,000 secured bond.
Thankfully the Albanian court rejected Morgenstern's terms. He remains in custody, presumably on track to be extradited to South Korea again.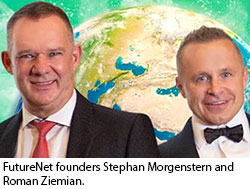 Morgenstern's partner in crime Roman Ziemian was arrested in Italy on the same South Korean criminal charges last October.
Ziemian's current status is unclear.
Despite defrauding consumers out of millions of dollars through FutureNet, many of whom were European residents, no European authority has taken action against Morgenstern or Ziemian.