Scott Chandler and Louis Gatto defy court order to disclose assets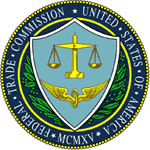 As we edge closer to a decision on a preliminary injunction in the FTC vs. Scott Chandler, Louis Gatto, Thomas Dluca and Eric Pinkston, objections and responses have been filed.
Last we checked in Chandler, Gatto and Pinkston essentially argued they knew nothing of the nature of the scams they promoted.
With respect to Scott Chandler and Louis Gatto, who filed mirrored objections, the FTC responded by pointing out ongoing non-compliance with the previously granted TRO.
After failing to appear at a Show Cause hearing, failing to present Magistrate Snow with any evidence or argument upon which to base her decision, and violating the Court's temporary restraining order by not producing required documents and asset disclosures, Defendants Chandler and Gatto now ask the Court for unspecified relief from the asset freeze and document production provisions.
In a nutshell the FTC argues that without the required asset disclosure, they can't 'fairly assess any requests for an asset freeze modification should Defendants propose one.'
In this case that would be the unfreezing of funds unrelated to promotion and profiting off of fraudulent schemes.
The required disclosures would see Chandler and Gatto disclose
electronically stored information (including servers and network storage)
a financial statement from each defendant
a cryptocurrency financial statement
consent to release financial records (to the FTC) and
an IRS Form 4506 Request for Copy of Tax Return
Given the "hur hur, gubmint can't touch muh bitcoins!" sentiment that oft accompanies participants of MLM cryptocurrency scams, why Chandler and Gatto have thus far refused to comply with the TRO should be obvious.
Not willing to admit that of course, Chandler and Gatto instead claim they haven't complied due to Constitutional concerns.
This, the FTC claims, is "a strategy" the court should be wary of.
Defendants' factual statements are unsworn and unsubstantiated.

Defendants' history of failing to appear at the Show Cause hearing, violating the TRO-mandated disclosure provisions, and making document production objections with Fifth Amendment overtones suggests that they are simply unwilling to go on the record.

Instead, they attempt to introduce facts through counsel.

The Court should reject this strategy and disregard the factual statements in the Objections.
Until the issue of asset disclosure is addressed, the FTC points out that
should the Court decide to unfreeze assets, it will have no information about what it is unfreezing other than information the FTC has been able to obtain from third parties.
Based on "very conservative estimate(s)", the FTC requested an asset freeze of $3.5 million for Chandler and $1.5 million for Gatto.
Not only are the FTC seeking to hold Chandler and Gatto responsible for their own "deceptive acts", but also those they recruited and trained.
In the case of the chain referral schemes, Defendants not only committed deceptive acts themselves; they also recruited and trained others to do so.

Defendants should be held accountable not only for their own gains, but those of their co-promoters and recruits.
The FTC seeking to hold scammers financially accountable for fraud committed by those they recruit and train commit is something I haven't seen before.
Without asset disclosure, the FTC has only been able to identify and freeze $1,831 belonging to Gatto and $32,413 to Chandler.
Having been separately filed earlier, we've already covered the FTC's response to Eric Pinkston's objection.
In his objection Pinkston characterized himself as a net-winner victim.
Pinkston objected to his being singled out by the FTC,  because he felt others had scammed victims out of more money than he had.
The FTC responded by asserting that Pinkston admitted "engaged in repeated violations of the FTC Act".
Anything else in his objection was "unsupported by sworn testimony" and should thus be disregarded.
In his reply, Pinkston's attorney fails to address his own lack of evidence and instead trots out a "what about the FTC?" counter.
This focuses on the FTC failing to provide specifics as to how much Pinkston stole from Bitcoin Funding Team and My7Network victims.
Mr. Pinkston points out that the FTC did not calculate any of the defendant's ill-gotten gains and in fact admitted that it was "too difficult to estimate Defendants' ill-gotten gains at this stage in the proceedings."
As I understand it the FTC doesn't have to provide specific dollar amounts. That's what the asset disclosures are for.
The FTC only need provide evidence of suspected violations of the FTC Act, which they've not only done but also Pinkston has not challenged.
Amusingly, Pinkston challenges evidence the FTC collected on him – based on the FTC's assertion that Pinkston was engaged in deceptive and misleading conduct.
The FTC notes that the Defendants' statements were pulled from "their conference calls and YouTube videos" they principally rely on for their cause of action.

Not only was this information pulled from evidence that the FTC alleges is deceptive and misleading but the statements were also made in the context of selling a platform and therefore contain promotional language prone to puffery.
Your Honor, the FTC can't possibly submit what I said on YouTube as evidence, as by their own admission I was being deceptive and misleading in order to convince those listening to hand over money.
Good grief.
As of yet nothing has been filed pertaining to Thomas Dluca, who appears to have adopted the "if I ignore it it'll go away" defense.
Hopefully a decision on the preliminary injunction will be made next week.
Stay tuned…
Update 18th April 2018 – On April 16th a preliminary injunction was granted against defendants Scott Chandler, Louis Gatto and Thomas Dluca.
A decision on Eric Pinkston is pending.