FTC vs. Chandler, Gatto, Pinkston & Dluca trial set for Sep 2019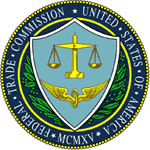 It's been about a month since we last checked in on the FTC's lawsuit against Scott Chandler, Louis Gatto, Eric Pinkston and Thomas Dluca.
Probably the most significant update we have for you is the scheduling of a two-week criminal trial on September 16th, 2019.
In the meantime, mediation between the FTC and criminal defendants was ordered on September 5th.
As to when the mediation has to take place, no exact dates are given – only that it has to take place 'no later than eighty days before the scheduled trial date'.
Here's a rundown of the other filings of interest made over the past month.
On September 5th three separate orders were made.
The first order pertains to Louis Gatto and Scott Chandler's motion to dismiss.
Gatto and Chandler presented three primary arguments in their motion; specifically that the FTC's case should be dismissed because
"they lacked knowledge of any deceptive practices";
the scams they promoted 'involved the novel area of cryptocurrency investing' and;
they were immune from prosecution under the Communications Decency Act (CDA).
The court rejected the first argument on the grounds Gatto and Chandler made deceptive impressions that the scams they promoted were "bona fide money making opportunit(ies)".
The second argument was dismissed because
the law is clear: chain referral schemes are deceptive practices that violate the FTCA.
And Gatto's and Chandler's third argument was dismissed because the CDA applies only to "service providers".
The FTC is suing Gatto and Chandler 'based on their own alleged deceptive conduct – not as service providers'.
Consequently the court denied Gatto's and Chandler's respective motions to dismiss.
The second order made pertains to defenses raised by Dluca and Pinkston in their response filings.
The court's ruling saw responses regarding set off (with respect to the actual profitability of cryptocurrency as opposed to blanket net-revenue stolen), losses were caused by third parties, promotion of scams being protected by the First Amendment, general denial and request for strict proof responses struck from the record.
Six of the ten defenses the FTC wanted gone held up and, pending potential settlement, will otherwise make it trial.
The third September 5th order made relates to Pinkston, Dluca and Chandler's objections to the cryptocurrency they received through various scams being liquidated.
To recap, the FTC argued that
liquidation of Defendants' frozen cryptocurrency assets is necessary for three reasons.

First, cryptocurrency is a volatile asset given that its value is unpredictable and subject to extreme fluctuation.

Second, cryptocurrency is an insecure asset that is vulnerable to theft, loss, and dissipation.

Finally, because cryptocurrency can be exchanged outside of the normal controls of traditional banking institutions, it is more difficult to trace and freeze.
Pinkston, Dluca and Chandler objected, solely on speculation 'their cryptocurrency holdings will increase in value.'
The court rejected this argument and sided with the FTC.
Within ten (10) days of entry of this order, Defendants shall exchange for U.S. dollars all cryptocurrency that is frozen under the provisions of Section III of the Preliminary Injunction.
On September 14th Chandler filed a motion for reconsideration of the order.
In his motion Chandler claims some of the bitcoin he has been ordered to liquidate are "unrelated" to the scams the FTC is suing him for promoting and profiting off.
Notably there's no evidence provided of Chandler's claims attached to his motion. Whether it holds up remains to be seen.
On June 20th, we reported on the FTC requesting defendant Thomas Dluca be held in contempt for failing to comply with the awarded preliminary injunction.
Since then Dluca appears to have addressed these deficiencies, based on the FTC moving to withdraw their motion on September 7th.
On the topic of discovery, Chandler seems to feel he'll also face a contempt motion soon.
On September 12th Chandler filed an objection to the burden of ongoing discovery requests by the FTC. As of yet a ruling hasn't been made on the motion.
The last significant filing pertains to Louis Gatto.
In addition to satisfying the FTC with additional information and access to satisfy their withdrawal of the content motion, Gatto has also consented to being banned from participation in "any multi-level marketing program".
As with the other recent motions, an order remains pending.
Looking forward there's a contempt hearing coming up on September 25th. Dare I say it next week we might also see some orders made on pending motions too.
Stay tuned…