VIP Turbo Cycler Review: Ten-tier bitcoin gifting from The VIP Team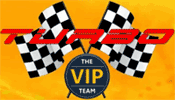 VIP Turbo Cycler provide no information on their website about who owns or runs the business.
The VIP Turbo Cycler website domain ("vipturbocycler.com") was privately registered on April 6th, 2017.
At the time of publication, the VIP Turbo Cycler is little more than an affiliate signup page.
Further research reveals VIP Turbo Cycler material appearing on a YouTube channel bearing the name "The VIP Team".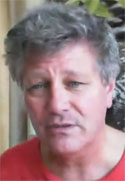 As per our review published in 2015, The VIP Team is a downline feeder run by Lieven VanNeste (right).
At the time The VIP Team was feeding affiliates into VanNeste's Exitus Network downline.
In addition to The VIP Team, VanNeste also launched the PM RevShares Ponzi scheme in 2015.
Read on for a full review the VIP Turbo Cycler MLM opportunity.
VIP Turbo Cycler Products
VIP Turbo Cycler has no retailable products or services, with affiliates only able to market VIP Turbo Cycler affiliate membership itself.
Bundled with VIP Turbo Cycler affiliate membership is access to "The Science of Getting Rich" course.
In a VIP Turbo Cycler marketing video, Lieven VanNeste claims The Science of Getting Rich contains "extremely valuable education".
The VIP Turbo Cycler Compensation Plan
VIP Turbo Cycler affiliates gift bitcoin to each other via a 1-up business model, tracked through a unilevel compensation plan.
A unilevel compensation structure places an affiliate at the top of a unilevel team, with every personally recruited affiliate placed directly under them (level 1):

If any level 1 affiliates recruit new affiliates, they are placed on level 2 of the original affiliate's unilevel team.
If any level 2 affiliates recruit new affiliates, they are placed on level 3 and so on and so forth down a theoretical infinite number of levels.
Commissions are paid across ten tiers. An affiliate is required to buy into a tier in order to receive commissions on that tier.
$10
$30
$90
$270
$810
$2430
$7290
$21,870
$65,610
$196,830
When a VIP Turbo Cycler affiliate buys into a tier, they gift their buy-in fee to their direct upline (usually the affiliate who recruited them).
The VIP Turbo Cycler's 1-up business model sees an affiliate "pass up" the second and fourth affiliate recruited. This includes any affiliates the passed up affiliates might later recruit.
In turn, each affiliate recruited who isn't passed up (the first, third, fifth and every affiliate thereafter), must also pass up their second and fourth recruited affiliates.
In this manner a VIP Turbo Cycler affiliate is able to receive gifting payments from not only personally recruited affiliates, but also downline affiliates within their unilevel team.
Note that if an affiliate doesn't want to pass up their second and fourth recruited affiliate, they can opt to gift triple the buy-in fee of a tier.
This effectively compensates their upline the three payments they'd normally have gotten, but without the attached downline.
Gifting payments in VIP Turbo Cycler are once off, with 50% of payments in each tier withheld to be put towards the mandatory purchase of higher buy-in fees.
VIP Credits
The specifics of VIP Turbo Cycler's VIP Credits are a bit murky.
VIP Turbo Cycler marketing videos claim VIP Credits are made up of "33% of all paid positions".
A 20% commission is paid on VIP credit accumulation, purportedly funded by VIP Turbo Cycler (using company-wide affiliate funds).
What exactly the 20% commission is actually paid on is however not clear.
Joining VIP Turbo Cycler
VIP Turbo Cycler affiliate membership is free, however affiliates must make a minimum $10 gifting payment to participate in the attached income opportunity.
Full participation in the VIP Turbo Cycler income opportunity costs $262,440.
Note that all gifting payments within VIP Turbo Cycler are made in bitcoin (both paid and received).
Conclusion
Having fed downlines into a plethora of MLM underbelly scams over the past few years, it seems Lieven VanNeste is trying his luck again running one.
VIP Turbo Cycler is basically an excuse to have VanNeste's downline attempt to generate $262,400 pay days per affiliate he preloads directly under him.
Pass-ups occur company wide, with VanNeste's one or more preloaded positions at the top of the VIP Turbo Cycler receiving more pass-ups than any other positions.
Through pass-ups at each tier (mandatory by way of 50% withheld commissions), VanNeste ensures he will receive the majority of gifted funds.
The bundled "extremely valuable education" course is neither here nor there, serving on as pseudo-compliance to what is otherwise gifting fraud.
As with all cash gifting schemes, once affiliate recruitment dies down so too will gifting payments entering the bottom of the company-wide unilevel team.
This will prompt a collapse, at which point the majority of VIP Turbo Cycler affiliates lose money.
VanNeste's use of bitcoin means that when VIP Turbo Cycler inevitably collapses, victim fund recovery will be next to impossible.