The VIP Team Review: VanNeste's Exitus Network feeder

There is no information on The VIP Team website indicating who owns or runs the business.
The company website does have an "about us" page, but only the following marketing spiel is provided:
We are a group of business professionals who specialize in delivering new innovative products and services to the marketplace focused on assuring that EVERYONE can MAKE PROFIT.
The VIP Team website domain ("the-vip-team.com") was registered on the 12th of March 2015, with Lieven VanNeste listed as the owner. An address in Portugal is also provided.
YouTube videos that feature on The VIP Team website are also hosted on VanNeste's YouTube account.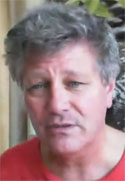 VanNeste (right) first popped up on BehindMLM last month as the admin of PM RevShares.
PM RevShares is a Ponzi scheme that sees affiliates invest up to $10,000 on the promise of advertised ROIs of up to 8% a day.
Prior to PM RevShares VanNeste was heavily involved in the Hourly RevShare Ponzi scheme (2012-2013). He was also an investor in TelexFree, a $1.8 billion dollar Ponzi scheme shut down by the SEC in 2014.
Read on for a full review of The VIP Team MLM business opportunity.
The VIP Team Product Line
The VIP Team has no retailable products or services, with affiliates only able to market affiliate membership to The VIP Team itself.
Once signed up, The VIP Team affiliates are then able to invest funds in "VIP credits", which qualify an affiliate to participate in The VIP Team income opportunity.
The VIP Team Compensation Plan
The VIP Team compensation plan sees affiliates invest sums of up to $50,000, receive a weekly ROI and get paid to recruit new investors.
Weekly ROIs
The VIP Team affiliates are able to invest sums of money in exchange for VIP credits.
These credits constitute one share in a weekly pool the company pays out.
This pool is made up of 25% of new affiliate membership fees ($1000 to $50,000) and 50% of any commissions generated through Exitus Network (see review conclusion below).
VIP credits are obtained both when a VIP Team affiliate signs up and via continued investment and reinvestment of funds.
A new The VIP Team affiliate must spend between $1000 to $50,000 when they join the company. How much they spend determines how many VIP credits they receive.
Through re-investment of their weekly ROI paid out, a The VIP Team affiliate can then grow their VIP credit balance.
Additional credits can be directly invested in, with The VIP Team website accepting $20 to $10,000 in funds.
Referral Commissions
The VIP Team affiliates are directly compensated for bringing new investors on board, receiving 40% of the funds a newly recruited affiliate invests.
This can be as high as 40% of $50,000 ($20,000).
Mandatory Reinvestment
50% of all commissions paid out by The VIP Team must be reinvested back into the company.
These funds are reinvested incrementally over seven steps ranging from $1000 to $50,000 (no specifics are provided).
Joining The VIP Team
Affiliate membership with The VIP Team is free, however an affiliate must invest between $1000 to $50,000 in order to participate in the income opportunity.
This pegs the defacto minimum cost of The VIP Team affiliate membership at $1000.
Any additional investment in VIP credits will add to this initial cost.
Conclusion
We have built a "shell or funnel" around one of the top programs and have constructed it with the smartest algorithms & formulas so everyone ends up making profit.
The above is taken from a corporate The VIP Team marketing presentation, with the "program" in question being Exitus Network.
Exitus Network sees affiliate sign up and purchase various compensation ranks that cost up to $25,000.
These ranks qualify an affiliate receive commissions from those they recruit, with residual commissions paid out using a 1-up style compensation plan.
Nothing is marketed to or sold to retail customers, qualifying Exitus Network as a pyramid scheme.
Lieven Van Neste has obviously signed up as an Exitus Network, with The VIP Team designed to build his downline.
VanNeste then keeps 75% of the commissions paid out to him through Exitus, sharing 25% through The VIP Team revenue-share.
In addition to those funds, 40% of funds The VIP Team affiliates invest with the company are also put into the revenue-share.
Both sources of funds are sourced from The VIP Team affiliates, qualifying The VIP Team as a Ponzi scheme.
In a nutshell, you join The VIP Team and invest your funds. VanNeste then gets you to join him over at Exitus Network and collects the recruitment commission generated.
25% of that amount, along with 40% of your The VIP Team fee is then paid out to The VIP Team affiliates, with how much each affiliate received determined solely by how much they've invested and re-invested back into the scheme.
The more funds invested in The VIP Team, either initially, via subsequent direct investment into VIP credits or mandatory 50% re-investment, the larger the weekly ROI payout a The VIP Team affiliate receives.
As with all Ponzi schemes, once new affiliate recruitment dries up, so too will the funds The VIP Team have to payout with.
This will manifest itself by way of the weekly ROI per VIP credit diminishing, before it eventually bottoms out and the scheme collapses.
Lieven VanNeste has a certifiable history with MLM Ponzi schemes, with The VIP Team marking his latest entry into the MLM underbelly arena.
Approach with extreme caution.