Tronex World Review: 200% ROI smart-contract Ponzi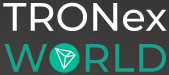 Tronex World provides no information about who owns or runs the company on its website.
Tronex World's website domain ("tronex.world") was privately registered on October 8th, 2020.
We recently came across Tronex in our ETH-X smart-contract Ponzi review.
ETH-X's website source-code referenced "tronex.net", which currently displays the following message: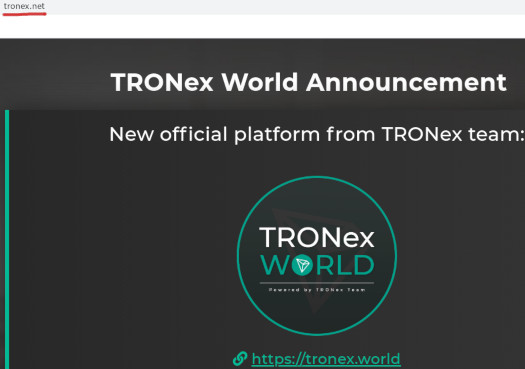 Tronex's original incarnation appears to have collapsed, prompting Tronex World's launch as a reboot.
It is highly likely the same admin is running all three schemes.
At the time of publication Alexa ranks Russia (18%), the US (12%) and India (10%), as the top three sources of traffic to Tronex World's website.
As always, if an MLM company is not openly upfront about who is running or owns it, think long and hard about joining and/or handing over any money.
Tronex World's Products
Tronex World has no retailable products or services, with affiliates only able to market Tronex World affiliate membership itself.
Tronex World's Compensation Plan
Tronex World affiliates invest 100 TRX or more on the promise of an advertised 200% ROI.
Referral commissions on invested funds are paid out via a unilevel compensation structure.
A unilevel compensation structure places an affiliate at the top of a unilevel team, with every personally recruited affiliate placed directly under them (level 1):

If any level 1 affiliates recruit new affiliates, they are placed on level 2 of the original affiliate's unilevel team.
If any level 2 affiliates recruit new affiliates, they are placed on level 3 and so on and so forth down a theoretical infinite number of levels.
Tronex World caps payable unilevel team levels at ten.
Referral commissions are paid out as a percentage of tron invested across these ten levels as follows:
level 1 (personally recruited affiliates) – 4%
level 2 – 2%
level 3 – 1%
levels 4 to 10 – 0.5%
Joining Tronex World
Tronex World affiliate membership is tied to a minimum 100 TRX investment.
Conclusion
Tronex World fraudulently markets itself as a 200% passive investment opportunity:
WE WILL DOUBLE YOUR FUNDS WITHOUT ANY RISKS
This is baloney for a number of reasons; namely Tronex World being a Ponzi scheme.
Tronex World affiliates invest and as per the smart-contract, that investment is used to pay existing Tronex World affiliates.
Referral commissions encourage recruitment, adding an additional pyramid layer to the scheme.
Tronex World's smart-contract itself is a method to track investment and ROI withdrawals.
Contrary to Tronex World's representations, they carry the same risk as all Ponzi schemes:
Tronex World will collapse when new investment runs dry; and/or
Tronex World's admin will simply clean out invested TRX and do a runner.
Not even 24 hours we documented the collapse of Tron3X, a near identical smart-contract Ponzi to Tronex World.
Math is math and it guarantees the majority of investors in any Ponzi scheme lose money. "Smart-contracts" and other blockchain buzzwords don't change this.