Tron3X smart-contract Ponzi collapses, $130,000 exit-scam

The admin of the Tron3X smart-contract Ponzi has done a runner.
But not before they transferred out $130,000 worth of tron still left in the kitty.
I became aware something was up at Tron3X when I received a notification one of their YouTube videos we'd linked to had been deleted.
A few searches was all it took to confirm Tron3X disabled withdrawals a few days ago.
As reported by gullible investors on YouTube, Tron3X withdrawal problems began on or around November 1st.
Thanks to the blockchain, we can see that at the time Tron3X's smart-contract contained 4,949,326 TRX (~$130,000).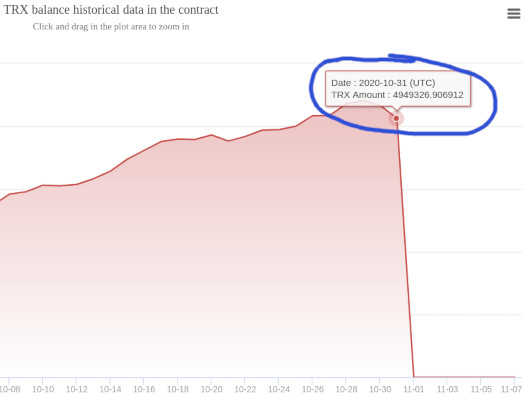 That money has since been cleaned out, on top of whatever Tron3X's admin was able to steal through positions in the contract itself.
Statistics presented on Tron3X's website at the time of collapse reveal 18,027,000 TRX was invested (~$475,000).
Tron3X launched in mid September 2020 and promised investors a 2% a day ROI. Outside of referral commissions, that return  rate means every single Tron3X affiliate investor lost money.
Alexa traffic estimates suggest the majority of Tron3X victims are from Canada, the US and India.