Exitus Elite Review: Exitus Network gifting reboot

The Exitus Elite website lists Paul Stevenson as the sole owner and operator of the company.
On his Facebook profile, Stevenson lists his location as Brighton in the UK. This is presumably where Exitus Elite is being operated from.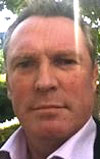 As per Stevenson's Exitus Elite corporate bio;
Paul has spent over 25 years in the Sales and Home-Based Business arena and is considered to be an expert in the field of making money online. He has worked at both a corporate level and as a distributor/affiliate.

Having decided that "High Ticket" was the fastest way to make serious income, Paul left the MLM industry behind and looked for the best opportunity he could find.

There were NOT that many. He actually joined most of them and made good money, but realized that all of them still had something lacking.

In the summer of 2014, while living in Florida, the idea of Exitus was formed. Today, it is one of the most dynamic "high-income" opportunities available online.
The Exitus Eite website domain was registered on February 26th, which contradicts the claim it was "formed" in 2014.
The reason for that is Exitus Elite began life as Exitus Network.
Exitus Network was a $500 to $12,000 cash gifting scheme. Today it no longer exists, with the Exitus Network doman redirecting to "exituslifestyle.com".
There's nothing on Exitus Lifestyle domain domain except an affiliate login form.
Prior to launching Exitus Network, Stevenson was co-owner of Prosperity Cash Machine.
Prosperity Cash Machine saw affiliates $175 for matrix positions, with commissions paid when they recruited others who do the same.
It seems Exitus Network collapsed sometime after its 2014 launch, with Stevenson now relaunching it as Exitus Elite.
Read on for a full review of the Exitus Elite MLM opportunity.
The Exitus Elite Product Line
Exitus Elite has no retailable products or services, with affiliates only able to market Exitus Elite affiliate membership itself.
Once signed up, Exitus Elite affiliates can purchase a "Genesis Product Package":
Genesis is the name given to our extensive range of exciting educational products. The topics covered include Marketing, Health and Wellness, and Personal and Professional Development.

All these products are in either MP3 Audio or MP4 Video format. There is also a handful of practical e-books.
The Genesis Product Package costs $1000.
The Exitus Elite FAQ states:
The retail price of the Genesis Product Package is $1,995.00.

Full details of the Genesis Product Package can be found at: thegenesisproductpackage.com
A visit to that domain however reveals only a description of the Genesis Product Package, with no actual way to purchase it as a retail customer.
The Exitus Elite Compensation Plan
The Exitus Elite compensation plan sees affiliates pay a $1000 participation fee. Commissions are paid out via a 1-up compensation structure when they recruit others who do the same.
A 1-up compensation structure sees every Exitus Elite affiliate pass up the commission generated on their first recruit.
This affiliate is passed up to the recruiting affiliate's upline, including the $1000 commission generated.
Every subsequently recruited affiliate pays $1000, with each of them required to in turn pass up their first $1000 commission.
In this manner every newly recruited Exitus Elite affiliate passes up their first $1000 commission, earning in full on their second recruited affiliate onwards.
Joining Exitus Elite
Affiliate membership with Exitus Elite is $299 annually.
Participation in the MLM opportunity requires an additional $1000 payment.
Conclusion
Wheras Exitus Network offered six-tier cash gifting from $500 to $12,000, Exitus Elite is much more streamlined.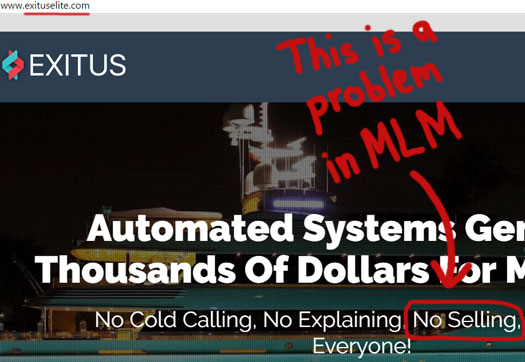 The underlying cash gifting scheme however remains intact.
Exitus Elite affiliates pay a $299 admin fee and then buy into the gifting scheme for $1000.
This gifting payment is made directly to the affiliate who recruited them, or that affiliate's upline if it's a pass-up.
Currently, our members use such methods as: Bank Wire, Internet Banking, Cashiers Check or Cash sent overnight by FedEx or UPS, Western Union, Bitcoin and Credit Card (if you have this facility).

Payments are Member to Member.
Access to the Genesis Product Package is bundled with this payment, however it is the income potential that is being purchased.
Note that there is a "strict No-Refund Policy" on $999 payments, regardless of whether an affiliate accesses the Genesis Product Package or not.
As with all cash gifting scheme, once recruitment of new participants dies down so too will payments within the scheme.
With a one-time participation fee and no residual, this will see every Exitus Elite affiliate who buys in and doesn't recruit at least two affiliates lose out.
Statistically, this is likely to be the majority of Exitus Elite affiliates.