Exitus 500 Review: 3rd reboot of collapsed Exitus Network gifting scam

Exitus 500 appears to have surfaced in late 2017. It is the third reboot of the already twice collapsed Exitus Network gifting scam.
Exitus Network launched in 2014 as a six-tier gifting scheme.
By 2016 Exitus Network had collapsed, prompting owner Paul Stevenson (right) to reboot the scam as Exitus Elite.
Alexa traffic estimates show a sharp decline in activity throughout 2017.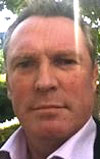 By mid 2017 the situation was dire, prompting Stevenson to purportedly expunge a number of Exitus Elite participants.
It has been bought to my attention that a number of leaders/members are actively discouraging their existing team members NOT to renew their Exitus Elite membership as they have something better to offer.

The main reason…they know they cannot make any money themselves by you renewing your membership, BUT if they can shift you to a NEW deal, they will profit from you yet again.

This is literally taking money from the company and will not be tolerated.

This email is to inform you that I will be terminating the membership of a number of Exitus Elite leaders/members over the next 48 hours.
After a brief attempt to keep Exitus Elite by renaming it "Exitus Elite 2018", it appears to have since been ditched entirely for Exitus 500.
Read on for a full review of the Exitus 500 MLM opportunity.
Exitus 500 Products
Exitus 500 has no retailable products or services, with affiliates only able to market Exitus 500 affiliate membership itself.
Exitus 500 affiliate membership provides access to "Genesis E5", a marketing and personal development course e-library.
The Exitus 500 Compensation Plan
Exitus 500 affiliates pay $500 and are paid to recruit other affiliates who do the same.
Each affiliate recruited into Exitus 500 generates a $500 gifting payment.
The first affiliate recruited generates a $500 gifting payment to the affiliate who recruited them.
The second recruited affiliate generates a $500 gifting payment to the first upline (the affiliate who recruited the recruiting affiliate).
The third and subsequently recruited affiliates each generate a $500 gifting payment that is kept by the recruiting affiliate.
In turn, these recruited affiliates pass up the $500 gifting payment generated by their second recruit.
This passing up of $500 gifting payments continues indefinitely down every line of recruitment.
Joining Exitus 500
Exitus 500 affiliate membership is tied to a $500 gifting payment.
Conclusion
Exitus 500 market their business model as a "You first compensation plan".
What this actually means is "Paul Stevenson first", as is the case with any MLM gifting scheme.
Sitting at the top of the Exitus 500 compensation plan are one or more preloaded admin positions owned by Stevenson.
These positions receive the majority of funds gifted in, by way of mandatory pass-ups down infinite levels of recruitment.
The evolution of Exitus 500's business model is consistent with continuous rebooting of the same scam.
Exitus Network was a six-tier gifting scheme that topped out at $12,000.
Exitus Elite by comparison was a modest $1000 gifting payment. And now with Exitus 500 that's been slashed by half again to $500.
As with the last two launches, once affiliate recruitment dies so too will gifting payments within Exitus 500.
This will prompt a collapse, which hopefully will be Stevenson's last Exitus Network reboot.