ResClub Review: Real-estate investment securities fraud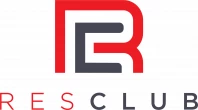 ResClub operates in the real-estate MLM niche. The company appears to have launched in late 2019 and is based out of Florida.
It should be noted that, although the company has been around since 2019, ResClub as an MLM company only launched in mid 2022:

Heading up ResClub is founder and CEO Craig Shawn Williamson.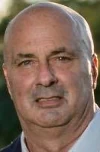 As per Williamson's ResClub corporate bio, he's
been involved in the Vacation Home Industry since 2003 and has over 20 years of experience in the field of Branded Investment Luxury Property through positions held with Four Seasons, Hard Rock, Fairfield, AECOM, Nicklaus Corporation and most recently with Encore Capital Management.
As far as I can tell, ResClub is Williamson's first venture as an MLM executive.
Another name I recognized on ResClub's corporate team was VP of Global Sales, Peter Jensen.
BehindMLM only recently came across Jensen in connection with Real Rise Academy.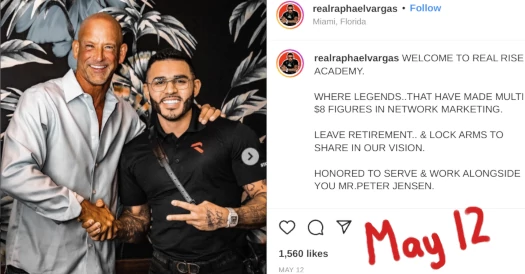 We're assuming Jensen's executive role in ResClub means he's no longer with the company.
Jensen has a notable history of promoting and running MLM pyramid schemes, which ResClub reduces to
over 30 years of successful global Networking Marketing experience to the Myresclub Team!

PJ has always been at the pinnacle of every area in network marketing, building some of the largest sales forces in the history of the industry, generating over 3.5 Billion in global sales most notably with YTB Travel!
Jensen did indeed make a name for himself as a top promoter of the YTB pyramid scheme.
In 2008 the company was sued by California Attorney General Jerry Brown.

An out-of-court settlement required changes to the company's business model, and generated a decrease in membership attributed to bad publicity.
Jensen left YTB in 2009 and went on to launch AMA Nation in mid 2010.
A year later in 2011, AMA stole their affiliate's customers and shut down their MLM operations.
A year in 2012, Jensen pled guilty to tax evasion. In 2013 he was fined $2.1 million and sentenced to 31 months in prison.
Jensen didn't serve the entire sentence. He was released early and, in mid 2014, launched RE247365.
RE247365 was a real-estate themed membership pyramid scheme (go figure).
By the end of 2014 RE247365 had collapsed. Rather than just admit he was running a pyramid scheme, Jensen came up with sob story alleging frozen funds and fraud.
Jensen's next MLM gig was Master Distributor for Direct Cellars in 2016. That lasted until Direct Cellar's collapse in 2019.
As Direct Cellars was collapsing, Jensen signed on as a "spokesperson/consultant" for isXperia in late 2018.
Jensen's LinkedIn has him in that role until November 2021, after which we have Real Rise Academy and, as of mid 2022, ResClub.
Read on for a full review of ResClub's MLM opportunity.
ResClub's Products
ResClub has no retailable products or services.
Affiliates are only able to market ResClub affiliate membership itself.
ResClub affiliate membership provides access to a passive investment scheme and third-party cashback platform.
ResClub's Compensation Plan
ResClub affiliates invest in various "fixed ROI" real-estate themed opportunities.
Current examples ResClub offers are:
minimum investment of $5000 paying 15% a year (pitched as a Florida real-estate investment deal)
minimum investment of $5000 paying 18% a year (pitched as a Costa Rica real-estate investment deal)
The MLM side of ResClub has nothing to do with its investment scheme. Rather, affiliates earn a percentage of cashback generated by users they refer to ResClub's cashback platform.
ResClub Affiliate Ranks
There are seven affiliate ranks within ResClub's compensation plan.
Along with their respective qualification criteria, they are as follows:
TA1 – sign up as a ResClub affiliate and be up to date with annual membership fees
TA2 – recruit an affiliate
TA3 – one of your personally recruited affiliates must recruit an affiliate
TA4 – one of your personally recruited affiliates must recruit an affiliate, who in turn recruits an affiliate
TA5 – recruit and maintain ten affiliates
TA6 – have two TA5s or higher in your downline, one each in two seperate unilevel team legs
TA7 – have two TA6s or higher in your downline, one each in two separate unilevel team legs, and a TA5 or higher in a third separate unilevel team leg
Direct Cashback Referral Commissions
ResClub affiliates earn 20% of cashback allocated to personally referred users of ResClub's cashback platform.
Referred users can be recruited affiliates or free retail members.
Recruitment Commissions
ResClub affiliates pay a $199 annual fee. ResClub uses this fee to pay recruitment commissions.
ResClub tracks recruitment commissions via a unilevel compensation structure.
A unilevel compensation structure places an affiliate at the top of a unilevel team, with every personally recruited affiliate placed directly under them (level 1):

If any level 1 affiliates recruit new affiliates, they are placed on level 2 of the original affiliate's unilevel team.
If any level 2 affiliates recruit new affiliates, they are placed on level 3 and so on and so forth down a theoretical infinite number of levels.
ResClub caps payable unilevel team levels at six:
level 1 (personally recruited affiliates) – $60
level 2 – $40
level 3 – $20
levels 4 and 5 – $10
level 6 – $5
Recruitment Bonus
ResClub affiliates earn a $100 bonus when they recruit five affiliates.
Travel Commissions
Travel Commissions appears to be a residual commission, paid on booked travel sales volume (this is in addition to cashback generated by travel bookings).
ResClub pays Travel Commissions via the same unilevel team used to pay recruitment commissions (see "Recruitment Commissions" above), capped down seven levels of recruitment:
TA1s earn 35% on level 1
TA2s earn 35% on level 1 and 15% on level 2
TA3s earn 35% on level 1, 15% on level 2 and 10% on level 3
TA4s earn 35% on level 1, 15% on level 2, 10% on level 3 and 5% on level 4
TA5s earn 35% on level 1, 15% on level 2, 10% on level 3 and 5% on levels 4 and 5
TA6s earn 35% on level 1, 15% on level 2, 10% on level 3 and 5% on levels 4 to 6
TA7s earn 35% on level 1, 15% on level 2, 10% on level 3 and 5% on levels 4 to 7
 Matching Bonus
ResClub pays a Matching Bonus on Travel Commissions, again paid out via the unilevel team:
TA1 to TA3 ranked affiliates earn a 5% match on level 1
TA4 to TA6 ranked affiliates earn a 10% match on level 1 and 5% on level 2
TA7 ranked affiliates earn a 15% match on level 1, 10% on level 2 and 5% on level 3
Referral Fee (?)
ResClub's compensation plan details a 5% referral fee.

No explanation is provided. In light of the recruitment commissions already detailed, it's unclear what this referral fee pertains to.
Joining ResClub
ResClub affiliate membership is $199 annually.
This fee is waived if a ResClub affiliate participates in the company's investment scheme.
ResClub Conclusion
There are basically two components of ResClub, the discount booking engine and real-estate investment scheme.
The MLM opportunity primarily pertains to the discount booking engine.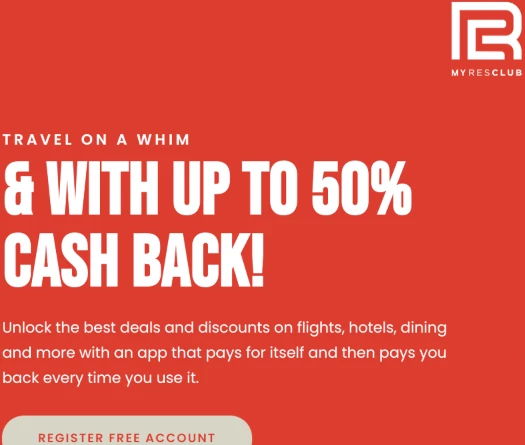 Typically in discount platform MLM companies we either see commissions paid on use of the platform, or on fees charged to access the platform.
ResClub does both.
Non-affiliates signup for free and, if they use the platform, receive 50% of cashback ResClub receives from the third-party that actually owns the platform.
ResClub affiliates receive 20% of the 50% cashback amount, presumably taken out of ResClub's 50% cashback share.
Travel booking has its own commission structure, although it should be noted that typically travel commission margins are razor-thin to begin with.
In a nutshell a ResClub affiliate has to earn more than $199 annually to make back their fees.
Note I did see a slightly more expensive monthly option in ResClub's compensation plan. When I ran through the signup process on ResClub's website however, only the $199 annual option came up.
In any event, making back $199 in cashback and travel booking commissions will likely prove difficult for the majority of ResClub affiliates.
That's where recruitment commissions kick in. Sign up, pay $199 and recruit others who do the same. Commissions earned through this are likely to well exceed anything earned via the discount platform (including cashback).
The danger here is that if the majority of commissions ResClub are paying our tied to affiliate membership fees, that would make it a pyramid scheme.
I suspect that's the case. And this primarily comes down to retail members not paying to access the platform.
It's a catch 22. If ResClub tied rank progression to retail membership, they run the risk of not generating revenue if free members don't actually use the platform.
If ResClub charges non-affiliates to use the platform, such is competition in the cashback niche these days that marketing it to non-affiliates likely wouldn't be viable.
And so we have both retail cashback commissions mixed with straight recruitment commissions, with the latter likely making up the majority of commissions paid out.
Moving on, ResClub's investment scheme is clearly a securities offering.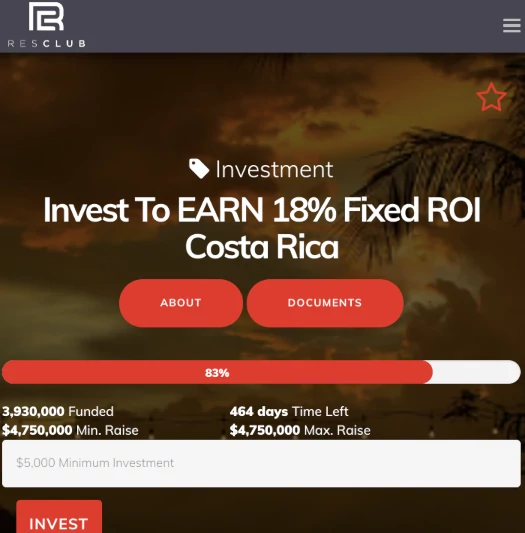 ResClub affiliates sign up and invest $5000 (sometimes $1000 is quoted), on the promise of a fixed annual ROI.
Invest To EARN 18% Fixed ROI Costa Rica

ResClub Pacifico at Playas del Coco, Costa Rica – a no hassle, high-yield investment offering a fixed return of 18% P.A. across a 12 month term with $5,000 minimum investment.
This return is entirely passive and is based on the efforts of others (ResClub), making it a securities offering as per the Howey Test (used to identify investment contracts for the purpose of securities regulation).
Being based out Florida, it follows that the majority of ResClub affiliates are also US residents.
In order to legally offer securities to US residents, MLM companies need to be registered with the SEC.
A search of the SEC's Edgar database reveals neither ResClub or Craig Shawn Williamson are registered.
This is a clear-cut case of securities fraud.
Despite not being registered with the SEC and offering US residents passive annual returns, ResClub maintains its investment scheme is "SEC compliant".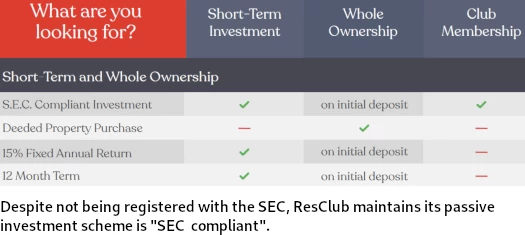 Securities fraud is a violation of the Securities and Exchange Act. Pretending securities fraud is "SEC compliant" is ridiculous.
In addition to its "short-term" annual ROI investment scheme, ResClub also offers longer term investment plans.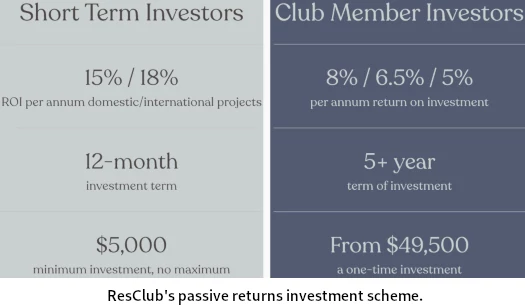 These cost a lot more, $49,500 to $198,000 and last for up to 30 years.
I didn't really cover this as most investors are probably going to go for the 15% to 18% annual short-term returns, over the far more expensive 5% to 8% long-term investment returns.
Mathematically it doesn't make much sense to bother with ResClub's long-term investments. Just roll over the short-term every year.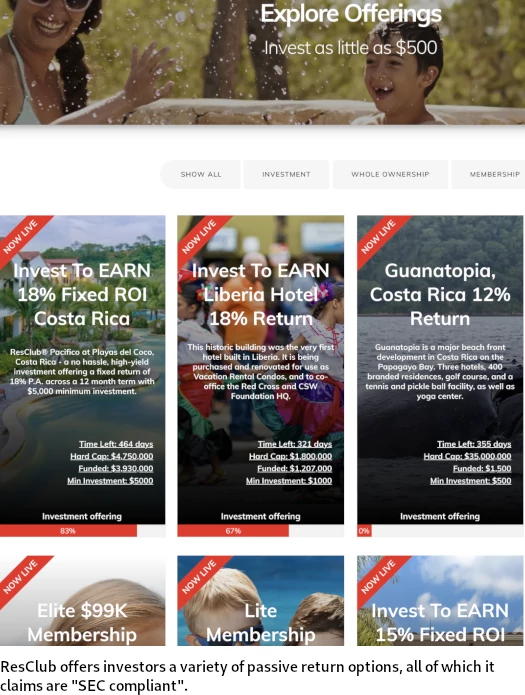 Given ResClub has been marketing its real-estate investment scheme (without MLM) since 2019, and Williamson does appear to have a history in real-estate, I don't think there's a Ponzi scheme at play here. At least not a full-blown one.
But it does beg the question why ResClub haven't registered with the SEC.
Daily return MLM Ponzi schemes can last a few months if they take off. Monthly ROI MLM Ponzi schemes can last a few years.
ResClub are paying annual returns. Without audited financial reports filed with the SEC, one can't rule out ResClub shuffling new investment around to pay earlier investors.
In lieu of audited financial reports filed with the SEC, ResClub claims investors are protected through a "$50 million balance sheet".
The sources of income for ResClub are Vacation Rental and Rental Bookings. The value of the membership investment is held in the minimum 30% equity we maintain in each Club property.

Five years is the average scheduled hold for most properties within the ResClub portfolio. Buyback is achieved by reserves from income and equity held in properties.

Additionally, we carry a $50 million balance sheet reserve for emergencies.
Without audited financial reports, such assurances are meaningless.

Something else to consider is if ResClub has been around since 2019, why then hasn't its 15% to 18% annual ROI scheme taken off?
Traffic to ResClub's various websites is below SimilarWeb's tracking threshold. If this picks up we can attribute growth to the new MLM model.
But the question remains, why hasn't ResClub taken off on its own in the almost three years it's been around?
Securities fraud is a red-flag showstopper when it comes to MLM due-diligence. Approach with extreme caution.