Legal Punk Review: OneCoin lawyer launches MLM opp

Legal Punk presents itself as an MLM focused spinoff of the German law firm SBS Law.
Instead of just being upfront about that, SBS Law is presented as a "partner" on Legal Punk's website.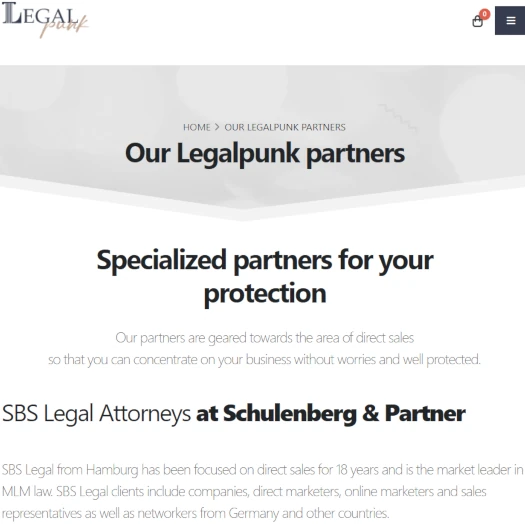 Cited as co-founders of Legal Punk on its website are Andre Schenk, Andrais Hamori and Dirk Ulaszewski.
Andre Schenk is one half of SBS Law, the other being Stephan Schulenberg.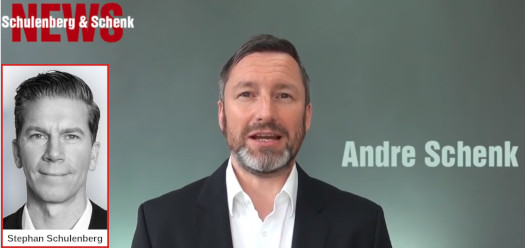 The disgraced legal duo are behind the defunct notorious law firm Schulenberg & Schenk.
Schenk and Schulenberg are best known for rubber-stamping OneCoin's fraudulent business model in 2015.
The overall assessment of the different components of the OneCoin distribution system results in the fact, that the OneCoin distribution system is, in our opinion, a lawful system and not a progressive one (pyramid scheme).
OneCoin would go on to defraud consumers of over $4 billion dollars. It is the largest MLM Ponzi scheme ever to date.
Schulenberg also acted as OneCoin founder Ruja Ignatova's personal lawyer in Germany.
Ignatova remains at large. She was placed on the FBI's top 10 most wanted list in July 2022.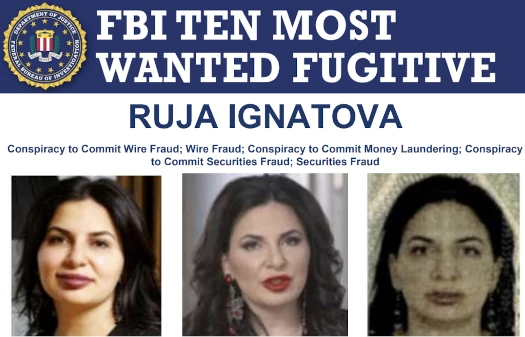 In addition to representing Ignatova, Schulenberg has also represented OneCoin executives and promoters in Germany.
To the detriment of their victims, in 2020 Schulenberg managed to get two such OneCoin promoters acquitted.
In 2021, Schulenberg and Schenk made an appearance as Frank Ricketts' lawyer in an ongoing OneCoin money laundering case. Ricketts has since obtained different counsel.
Andre Schenk is no better than Schulenberg. In 2016 Schenk appeared in a Schulenberg and Schenk YouTube video defending OneCoin.
Although Schulenberg denies it, the law firm Schulenberg and Schenk effectively rebranded as SBS Legal in January 2020.
This is believed to have been an attempt to distance the firm from OneCoin.
Possibly due to language-barriers, I was unable to to put together an independent MLM history for either Andras Hamori or Dirk Ulaszewski.
Update 30th August 2023 – BehindMLM reader Melanie has discovered Dirk Ulaszewski is founder of GranVital.
On its website, GranVital pitches itself as "a Spanish company with German roots in the area of ​​lifestyle and health, which preferably operates in Europe through direct sales." /end update
On Legal Punk's website, Hamori is cited as "a computer scientist, former high school teacher" and
founde(r of) an advertising agency in the late 1990s, which became a market leader in direct mail and direct mail in several European countries.
Dirk Ulaszewski is cited as a former Olympian and Herbalife and NuSkin executive, who
worked for many years in the sports business as well as in direct sales. He started his career in the 1990s at IBM, where his affinity for IT stems from.
Despite Legal Punk and SBS Law being based out of Germany, Legal Punk provides a corporate address in Las Palmas, Spain on its website.
This appears to correspond with a Spanish shell company;
The following general terms and conditions form the contractual rules for the services to be provided in accordance with this contract between LegalPunk International SL, vddGF Mr. Dirk Ulaszewski, Avenida de Valencia 24, GC-35250 Ingenio, Las Palmas, Spain (hereinafter: Legalpunk).
Legal Punk's website presents in German and is very clearly aimed at German-speaking clientele.
Read on for a full review of Legal Punk's MLM opportunity.
Legal Punk's Products
Legal Punk sells monthly subscription services that provide access to legal services and documents for MLM distributors:
Bronze (€7.99 EUR a month) – legal texts for advertising websites, blogs and social media, legal liability and "update service" and a disclaimer "in the event of a warning because of our legal texts"
Silver (€12.99 EUR a month) – adds "legal texts for the digital sale of goods" (incl. digital), "legal texts for participation in seminars/training" and forwarding of legal enquiries to a lawyer (who then will charge for any legal advice)
Gold (€27.99 EUR a month) – adds "provision of a video course", "provision of an ebook"
Platinum (€39.99 EUR a month) – adds a second warning disclaimer and "legal advice by a lawyer"
Legal Punk claims they are
are liable for the legal texts created by our lawyers in accordance with our General Terms and Conditions.

If other legal advisory services are provided by our contract lawyers as part of the protection packages, they are liable – like other lawyers – for their legal advisory services.
In addition to SBS Law and its SBS Tax spinoff, other partners cited on Legal Punk's website includeRhein Inkasso and Receivables Management and dbaLine software solutions.
Legal Punk's Compensation Plan
Legal Punk pays commissions on subscription purchases by retail customers and affiliates.
Referral Commissions
Legal Punk pays a 20% commission on subscriptions purchased by personally referred retail customers and personally recruited affiliates.
Residual Commissions
Unfortunately Legal Punk don't disclose the specific terms of their residual commissions:
Possibility of building a sales structure over 3 levels
From this we can ascertain Legal Punk offers residual commissions down three levels of recruitment (unilevel):

Joining Legal Punk
Legal Punk affiliate membership is free.
Legal Punk Conclusion
Legal Punk's viability rests on its legal reputation. And unfortunately, no matter how many times they change their law firm's name, Schulenberg & Schenk are OneCoin Ponzi lawyers.
From an objective viewpoint, Schulenberg & Schenk's representation of OneCoin and Ruja Ignatova comes down to;
missing a multi-billion dollar MLM Ponzi scheme when they signed off on OneCoin; or
taking dirty money and defending a multi-billion dollar MLM Ponzi scheme.
Neither of these are what I'd be looking for when it comes to legal advice or representation. And that's a problem, because it's Leal Punk's whole business model.
To date Schulenberg & Schenk have failed to own their mistake in representing OneCoin and Ruja Ignatova. I'd be willing to give them the benefit of the doubt if it was a once off, as even criminals need legal representation (someone has to do it).
But Schulenberg & Schenk's continued representation of OneCoin scammers is the doubling down. By all means do so for the money, but at some point you have to expect your legal credibility and reputation will extend beyond the point of no return.
Personally, with respect to legal advice for my MLM business, I'd want nothing to do with a law firm who failed to identify a multi-billion dollar Ponzi scheme. Or who thinks repeatedly representing MLM Ponzi scammers, to the detriment of their victims, is good business.
As for Legal Punk itself as an MLM opportunity, there's a token differentiation between affiliates and retail customers. Combined with no retail volume qualifiers, this paves the way for the majority of Legal Punk customers also being affiliate promoters.
If that's the case, then Legal Punk would be operating as a pyramid scheme.
That is a valid due diligence concern but is small potatoes compared to the OneCoin elephant in the room.