Reverse Commissions Review: Four-tier split cash gifting

There is no information on the Reverse Commissions website indicating who owns or runs the business.
Infact at the time of publication, the Reverse Commissions company website is little more than an email capture page.
The Reverse Commissions website domain ("reversecommissions.com") was registered privately on October 11th, 2015.
The official Reverse Commissions Facebook group has two admins, Calvin Harvey and Dale Payne Sizer.
Both appear to be running Reverse Commissions, as per a Facebook post by Harvey on December 4th;
Somebody explain to me how two little black boys from the hood built a International company in 1 week?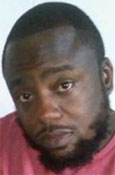 Dale Payne Sizer (right) first appeared on BehindMLM as the CEO of the Infinity Profit System cash gifting scheme.
Infinity Profit System launched in late 2015. Alexa traffic estimates suggest Infinity Profit System recruitment peaked in mid February this year and then went into decline.
The final collapse of Infinity Profit System has likely prompted Sizer to launch Reverse Commissions.
Calvin Harvey was an Infinity Profit System affiliate and appears to have signed up pretty early. He's probably one of the few that made money in Infinity Profit System and is looking to do it again in Reverse Commissions.
Read on for a full review of the Reverse Commissions MLM opportunity.
The Reverse Commissions Product Line
Reverse Commissions has no retailable products or services, with affiliates only able to market Reverse Commissions affiliate membership itself.
Bundled with Reverse Commissions affiliate membership is access to online marketing tools.
The Reverse Commissions Compensation Plan
The Reverse Commissions compensation plan sees affiliates gift $25 to $500 to eachother via a 1-up plan, paid out via a unilevel compensation structure.
A unilevel compensation structure places an affiliate at the top of a unilevel team, with every personally recruited affiliate placed directly under them (level 1):

If any level 1 affiliates recruit new affiliates, they are placed on level 2 of the original affiliate's unilevel team.
If any level 2 affiliates recruit new affiliates, they are placed on level 3 and so on and so forth down a theoretical infinite number of levels.
A Reverse Commission affiliate signs up and then decides what tier they wish to buy into ($25, $100, $250 or $500).
Buying in at a higher tier qualifies an affiliate to earn on all tiers under it ($500 qualifies an affiliate to earn on all four tiers).
Note that if a Reverse Commissions affiliate joins at a tier lower than $500, they have to pay again to "upgrade" their tier position. This can cost as much as $875 if an affiliate upgrades one tier at a time.
The fee a newly recruited Reverse Commissions affiliate pays is paid directly to the affiliate who recruited them.
The second recruited affiliate's fees are paid to the recruiting affiliate's upline (ie. the recruiting affiliate is paid nothing).
The third recruited affiliate's fees are paid to the recruiting affiliate. The fourth recruited affiliate's fees are again passed up.
From the fifth recruited affiliate, the recruiting affiliate keeps all fees paid in.
Note that a Reverse Commissions affiliate must be "qualified" at the tier a newly recruited affiliate is buying in at.
This is achieved buy paying a fee when signing up and/or upgrading to a higher tier after initially signing up.
If a Reverse Commissions affiliate is not qualified to earn on a payment tier, they earn the rate they are qualified at. What's left is passed up to the affiliate who recruited them.
Eg. You buy in at the $100 level and recruit a $500 affiliate. You earn $100 and the affiliate who recruited you (your immediate upline) is paid the remaining $400.
The MLM component of the compensation plan kicks in when affiliates you've recruited recruit their own affiliates (level 2 and deeper in your unilevel team).
Each of your personally recruited affiliates must pass up fees paid by their second and fourth recruited affiliates, in addition to any tier levels they are not qualified at.
Their recruits do the same and so on and so forth. In this manner a Reverse Commissions affiliate can theoretically earn a commission when a newly recruited affiliate is placed anywhere in their unilevel team.
Joining Reverse Commissions
Reverse Commissions affiliate membership costs $25 to $875.
Reverse Commissions
Reverse Commissions presents a combination of pyramid recruitment and cash gifting.
The pyramid side of the business is obvious, with Reverse Commissions paid directly and indirectly to recruit new affiliates.
The cash gifting element is present by way of 100% of fees paid by newly recruited affiliates used to fund commissions. Specifically, newly recruited Reverse Commissions affiliates pay fees directly to existing affiliates (typically the affiliate who recruited them).
One compensation plan, twice the financial fraud.
In light of Reverse Commissions' fraudulent business model, what is attached to fees paid in by affiliates is irrelevant.
Nothing legitimizes pyramid and/or cash gifting schemes. The bundling of a product or service with fees paid into cash gifting and pyramid schemes is pseudo-compliance and nothing more.
As with all pyramid and gifting schemes, once recruitment of new Reverse Commissions affiliates dies off so too will payments within the scheme.
That means people stop getting paid, at which point anyone who hasn't scammed more than they've paid in from people who joined after them, loses out.
Owing to the deepest levels of a unilevel team being the largest at any given time, mathematically this is guaranteed to be the majority of Reverse Commissions affiliates.
One final fact to point out is cash gifting schemes like Reverse Commissions are launched to primarily profit the admins. Dale Payne Sizer and Calvin Harvey sit at the top of the Reverse Commissions company-wide unilevel team.
Through one or more preloaded positions, they receive the majority of pass-ups from the rest of the company below them.
This is precisely what happened in Infinity Profit System and will happen again in Reverse Commissions.