Global Sponsorship Network Ponzi rebooted for 3rd time

Steve Chiang has rebooted his Global Sponsorship Network Ponzi scheme for the third time in a year.
Global Sponsorship Network, or GSN as its commonly known, first collapsed in April 2021.
Chiang rebooted the Ponzi scheme as "GSN 2.0", only to have it collapse again a month later.
In a video announcing "GSN 3.0" in late May, Chiang explains
we had the launch (of) 2.0, and um we um had some issues because, y'know there's rumors of people that, y'know they are not moving forward with GSN, y'know from different groups.

So we had a stop, we have a temporary halt.

So after one weeks of adjustment, um today we gonna share with everybody how we can cope with the new GSN moving forward.
The "new GSN" is the third reboot of the Ponzi scheme.
As reviewed here on BehindMLM last October, GSN's original business model saw affiliates invest in GST and GDP Ponzi points.
This was done on the promise of returns of up to 30%, paid in GDP.
Attached to the Ponzi scheme was a traditional MLM compensation plan, paying on recruitment of new affiliate investors.
GSN 3.0 scraps all of that for a simple smart-contract Ponzi scheme.
You sign up, invest in GST, pump that GST into GSN's smart-contract, get a 5% return and cash out. Reinvestment is then required to continue earning.
GDP isn't mentioned in GSN 3.0 marketing material and appears to have been abandoned.
GSN 3.0 is modeled on the old "give help, get help" ruse, pioneered by Sergey Mavrodi's MMM Global Ponzi.
Instead of the "GH/PH" abbreviations, GSN uses "PS/GS":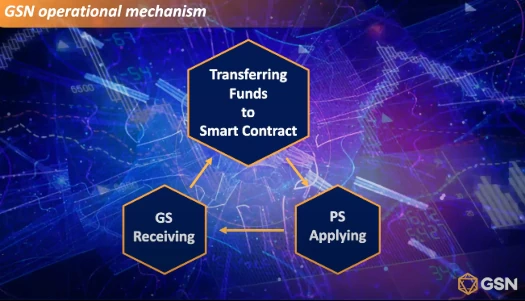 The meanings behind the terms however are the same: Invest to have your money stolen (PS), then steal other people's money who invest after you (GS).
GSN's smart-contract runs on the ethereum blockchain.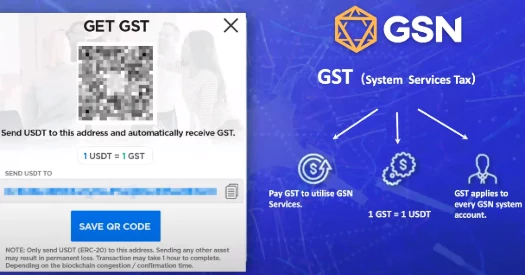 This would suggest GST is an ERC-20 shit token. ERC-20 tokens can be set up in a few minutes at little to no cost.
To encourage affiliate investor recruitment, GSN 3.0 has a weekly bonus pool.
To qualify for the bonus pool, a GSN affiliate has to rack up 60 PS points a week.
PS is generated each time an affiliate and their downline invests in the smart-contract.
The weekly bonus pool is equal to 50% of GST invested in for the week. That amount is divided among qualifying affiliates, pro-rata based on their PS point production that week.
PS points are calculated over the week and reset each qualifying week.
GSN is run by Steve Chiang.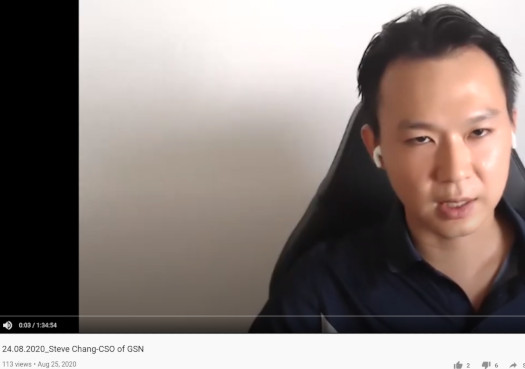 Chiang made a name for himself as one of the owners of the collapsed ShareNode/Nasgo Ponzi scheme.
Through ShareNode and Nasgo, Chiang is believed to have stolen millions of dollars from victims.
Chiang is believed to be hiding out in south-east Asia.
Thus far GSN's third reboot doesn't appear to going too well. Traffic to GSN's website is too low for Alexa to bother ranking.
Update 18th September 2021 – Steve Chiang has pulled his GSN 3.0 video from YouTube.
I did have a link to the video in the article but as a result I've removed it.