Epic Lyfe Review: Olfaction products & recruitment concerns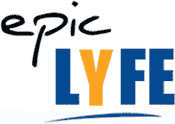 Foreword: Epic Lyfe are currently in prelaunch, as such there is little information about the company on their website ("epiclyfe.com").
The following review has been put together with official documentation and marketing material provided by the company itself. /end foreword
Epic Lyfe operate in the health and nutrition MLM niche and are based out of the US.
Four founders are credited with launching the company, Chuck Hanson, Michael Kelly, Antonio Alvarez, Joe Frazier (below, with Frazier inset).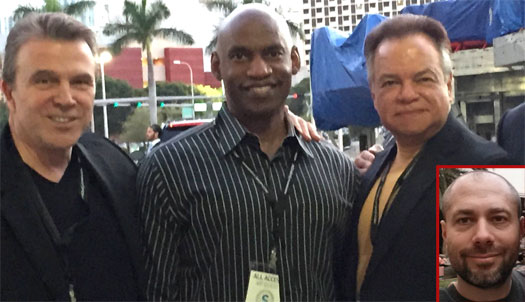 As per their Epic Lyfe corporate bios:
Chuck Hanson started his Network Marketing career in 1987 … his largest organization was over 400,000 people in 39 countries.

That organization was doing over $20M in monthly sales and he was able to help 25 people become millionaires and tens of thousands of people make a 6 figure income.

Antonio Alvarez (has) over 35 years in the Network Marketing as a top distributor, a master distributor, director of marketing, director of hispanic market, vice-president of International (5 companies), President (3 companies), Co-founder (3 companies), Owner/ Founder (2 companies) and a Consultant in the Hispanic and International Markets.

Joe Frazier is the current CEO of Apogee Invent and one of the most talented engineers in the industry.

A company that has seen the launch of over 100 network marketing companies in its 12 years in business.

Michael Kelly is an internationally renowned life coach, corporate trainer, and expert in the ART FORM of Network Marketing.

For over twenty years he has played an integral role in the personal development and goal achievement for thousands of industry leaders and associates around the world.
Companies Epic Lyfe founder's have been involved in include Bonofa, Global Mobile Network, Plexus, Savvi, PureNRG FX, Zija, Legacy Max, Vemma, Talk Fusion, LiveSmart 360 and Lyf (defunct MLM company that appears to be unrelated despite the name).
Note that due to the length of time some of Epic Lyfe's founders have been involved in the MLM industry, the above is not a complete list.
Update 26th October 2015 – Beto Paredes has been in touch and informs me he is now the CEO of Epic Lyfe.
Beto has been in the Network Marketing industry for almost 15 years and has enjoyed great success.

Beto brings industry knowledge and seasoned experience to any project he works on.

He has managed major projects for business theory and core engineering for over 13 companies that launched in the space, including the highly successful 5Linx (Inc 500) and Jeunesse Skin Care.
Paredes popped up on BehindMLM earlier this year in connection with Encore3.
Encore3 was launched by Zhunrize management after the SEC shut it down for being a Ponzi scheme in 2014.
Despite only launching a few months ago, the Encore3 website has since gone defunct. /end update
Read on for a full review of the Epic Lyfe MLM business opportunity.
The Epic Lyfe Product Line
A number of products feature in Epic Lyfe marketing material, with  Chuck Stebbins and Howard Moskowitz credited with formulation:
One of (the Epic Lyfe team's) first decisions, when they got together and starting (sic) talking about their Epic Lyfe vision, was to turn it into a powerhouse in the product industry.

To do this they needed the best product formulating team in history – Chuck Stebbins and Howard Moskowitz.

Chuck Stebbins was planning to take a new, incredible range of products public through other marketing methods but immediately saw the potential in Epic Lyfe and jumped on board.

All of our products are made with the highest quality USP certified ingredients in US facilities that are FDA approved
and adhere to strict standards.

Each product is then certified by our own company biochemist to have the proper levels of nutrients described on the label.

Today, Epic Lyfe has multiple amazing product categories and dozens of retail products in stock, ready to launch with even more on the way.
The Epic Lyfe product brochure identifies "olfaction" as their flagship product category.
For those unfamiliar with the term, olfaction is 'the action or capacity of smelling; the sense of smell'.
Product ranges that will be available for purchase when Epic Lyfe launches include
Scientific Scents – "scent based volatile oil blends and pheromones"
Vapormones – "direct pinpoint brain stimulation through aromatic trigger scents"
Spray Thin – "the most direct, effective and simple way to lose weight is to eat less"
OptiLyfe – liquids that "contain specially formulated and enhanced select natural aromatic trigger scent molecules"
Myst – "incorporates the two proven channels for positive change: ingestible nutrients and direct olfactory stimulation"
Runway Beauty – lip gloss and moisturizer products
Pre – prebiotic skincare formulas
Living Power Products – " harnesses the power of positive energy to create balance and to stimulate normal health restorative properties at the cellular level"
Mind Quiz – "links each customer with the most impactful messages that can be delivered via email, print, video, conversation, or any other customer touch point"
Weight loss and heart and general health orientated products are also mentioned.
Of note is that some of the products Epic Lyfe will be selling have been marketed previously.
Spray thin, for example, was being actively marketed by Chuck Hanson back in 2013:

As per the Spray Thin website, Chuck Stebbins began researching oflaction back in 1998. The first olfaction-based product he was involved in went on sale in 2003.
The Epic Lyfe Compensation Plan
Founder Antonio Alvarez is credited with coming up with the Epic Lyfe's compensation plan.
The plan itself revolves around the sale of Epic Lyfe products to both retail customers and recruited affiliates.
Retail Commissions
Retail commissions are available on the sale of Epic Lyfe products to retail customers.
This commission is the difference between the wholesale cost and retail price of any products purchased by retail customers (non-affiliates).
Recruitment Commissions
Recruitment commissions in Epic Lyfe are paid out when an affiliate signs up with a Business Builder Pack.
There are two tiers of recruitment commissions paid out:
5-10% paid out on the first two recruited affiliates and
10-20% paid out on every other recruited affiliate
These tiers are tied into how much an Epic Lyfe affiliate pays when they join the company:
$249 Business Builder Pack – 5% on first two affiliates and then 10% on the rest
$499 Business Builder Pack – 7% on the first two affiliates and then 15% on the rest
$999 Business Builder Pack – 10% on the first two affiliates and then 20% on the rest
Note again that these commissions are only paid out when a newly recruited affiliate signs up with a Business Builder Pack.
Residual Commissions
Residual commissions in Epic Lyfe are paid out on the sales volume generated by personally recruited affiliates.
How much of a commission is paid out is determined by how much an Epic Lyfe affiliate spends when they join the company:
$249 Business Builder Pack – 10% commission
$499 Business Builder Pack – 15% commission
$999 Business Builder Pack – 20% commission
Matching Bonus
A primary matching bonus is available on the earnings of personally recruited affiliates.
This bonus is paid out as a percentage of commissions earnt by the first two Business Pack affiliates recruited.
How much of a percentage is paid out is determined by how many Business Builder Pack affiliates have been personally recruited:
recruit 1 Business Builder Pack affiliate – 20% match
recruit 2 Business Builder Pack affiliates = 40% match
recruit 3 Business Builder Pack affiliates = 60% match
recruit 4 Business Builder Pack affiliates = 80% match
recruit 5 Business Builder Pack affiliates = 100% match
The Epic Lyfe compensation plan doesn't explicitly clarify this, but I believe the first two affiliates are the first two active affiliates in the downline.
Eg. If one of the initially recruited first two affiliates quit, an affiliate after them will then count as the second of the two (provided they were recruited with a Business Builder Pack and are still active).
Note that after seven Business Builder Pack affiliates have been personally recruited, the matching bonus is also then paid out on commissions earnt by the top two highest income earners in a downline (personally recruited).
This results in a matching bonus paid out on the earnings of four affiliates in a downline.
A secondary 25% matching bonus is also paid out on earnings by other recruited affiliates.
This secondary matching bonus is paid out on up to four levels of recruitment.
Rank Achievement Bonus
Starting at the Diamond affiliate rank, the following bonuses are paid out when an Epic Lyfe affiliate first qualifies at specific ranks:
Diamond (recruit and maintain four affiliates and generate at least 60,000 GV a month) – "Regional Director Cruise"
Black Diamond (recruit and maintain five affiliates and generate at least 150,000 GV a month) – $10,000
Global Diamond (recruit and maintain six affiliates (one must be outside of your own country), and generate at least 400,000 GV – $25,000 plus $1000 a month expense allowance
Global Millionaire (recruit and maintain seven affiliates (one must be outside of your own country), and generate at least 500,000 GV for two consecutive months) – $50,000 plus $2000 a month expense allowance
Global Pool
The Global Pool is made up of 2.5% of Epic Lyfe's global monthly sales volume.
Affiliates at the Global Diamond and Global Millionaire affiliates can earn shares in this pool for each month that they qualify at either the Global Diamond or Global Millionaire rank.
Joining Epic Lyfe
Affiliate membership with Epic Lyfe is marketed as being tied to the purchase of a Business Builder Pack.
There are three Business Builder Packs available, costing $249, $499 and $999.
Other than products included with these packs, the primary difference between the three options is income potential via the Epic Lyfe compensation plan.
It's also worth noting that a $5000 VIP affiliate option is also currently available.
VIP affiliate membership is limited to 100 positions, with benefits of the membership advertised as:
no autoship until 10/2015
immediate 100% matching bonus on IQ Team (first two recruited Business Builder Pack affiliates) for 6 months
immediate 25% matching bonus in all 4 generations of EL-Team
share in 3% revenue pool US & CN until December, 31 2016
share in 3% equity (must obtain rank of Black Diamond and remain active)
all company leads will be distributed to the EL-VIP group on a pro-rata share based on organization
$20,000 CASH BONUS – must have a team of 2500 active people within 180 days
Conclusion
The basic gist behind the Epic Lyfe opportunity is to put together products mostly (I didn't check all of them) developed by Chuck Stebbins with an MLM compensation plan.
That's not necessarily a negative, but I do note that a number of products Epic Lyfe plan to market have been marketed previously (and in some cases appear to still be).
This might add to competition issues if customers look up Epic Lyfe's product line, with a particular spotlight on the company's suggested RRP.
Of the products themselves, only two stood out to be as being iffy: the "impactful messages" and Living Power Products (positive energy).
Not sure how they're going to go down when retailed, but definitely something eyebrows are likely to be raised over.
I know that if I was marketing Epic Lyfe's products I'd probably ignore these two categories altogether and instead focus on the other lines.
On the compensation side of things the use of a four-level unilevel to pay out a matching bonus with single-level team volume commissions is interesting.
The matching bonus pretty much becomes the residual commission, paid out the earnings of the downline.
Unfortunately one thing that stood out was a distinctive "pay to play" element to the plan.
Nowhere is this more evident than the VIP "founder" membership, which sees affiliates hand over $5000 for a bunch of income potential advantages.
Granted this is limited to 100 signups (bringing in $500,000 in revenue), but even the regular affiliate signup options face the same issue.
How much an affiliate spends when they sign up dictates the matching bonus and single-level commission rates. I believe retail commissions are unaffected by which Business Builder Pack is purchased.
Also absent was any mention of a non-Business Builder Pack option, so I'm not sure if one exists.
In any event, commission percentages tied to how much an affiliate spends when they join the company is a no-no. It's clearly pay to play, with money spent in fees, not actual sales performance, dictating how much is earnt.
Commission qualification requirements might also be an issue too.
In the compensation plan documentation I saw there was no mention of what was required to remain "active" (commission qualified).
What caught my eye was the marketing material for the VIP memberships, which stated "no autoship until 10/2015".
This strongly suggests that Epic Lyfe affiliates will be subject to mandatory autoship requirements each month.
This in itself isn't problematic but it does detract from retail sales focus.
Usually the monthly minimum autoship amount is enough to qualify an affiliate for commissions, encouraging them to recruit other affiliates on autoship over selling products to retail customers.
Not helping are the recruitment commissions paid out on Business Builder Pack affiliates, which directly reward affiliate recruitment.
As it stands, it's entirely possible to join Epic Lyfe, pay $1000 to maximize income potential and then solely focus on the recruitment of affiliates who do the same.
One way to encourage retail sales could be to introduce mandatory retail PV requirements for commission qualification. This would see only sales volume generated by retail sales counted (in addition to the regular PV and GV requirements).
Getting rid of mandatory autoship (PV requirements are fine, but let the affiliates decide whether they want to go on autoship or not), and recruitment commissions would also be welcome changes.
All in all I'm not entirely sure how Epic Lyfe is going to play out.
VIP signups go live on the 8th of April with official prelaunch scheduled to kick off on May 17th.
That's plenty of time to address the issues raised in this review, so I guess we'll wait and see what happens.