PureNRG FX Review: A Playboy branded energy drink?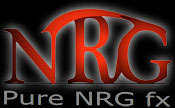 When I think of Playboy I think of three things: softcore pornography, airbrushing and Hugh Hefner (preferably not at the same time).
Seeking to add energy drinks to that list with an attached MLM compensation plan comes new startup PureNRG FX. I'm not a reader of Playboy but I suppose I could see how an energy drink might compliment a particularly strenuous… uh, reading session.
Unfortunately there's no information on the PureNRG FX website indicating who owns or runs the business.
The PureNRG FX website domain was registered on the 9th of April 2013 and lists an Al Kemp from "Nu Way Biz" as the owner, operating out of Virginia in the US.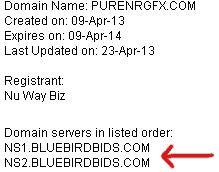 I wasn't able to find any further information on Al Kemp or Nu Way Biz in relation to the MLM industry, however I did note that PureNRG FX are using the name servers of Blue Bird Bids.
Blue Bird Bids is an MLM penny auction company that was launched in late 2012 and now appears to be in decline.
There appears to be some connection between Blue Bird Bids and PureNRG FX but pending anything further surfacing, for now the exact nature of the relationship between the two companies is unclear.
Read on for a full review of the PureNRG FX MLM business opportunity.
The PureNRG FX Product Line

As mentioned in the introduction of this review, PureNRG FX market a range of Playboy branded energy drinks.
Comparing themselves to several established MLM companies in the energy drink niche, Pure Energy FX write
You all know the stories about companies like Mona Vie, Xango, Zrii and most recently Visalus. You have listened to them tell how each one broke records to get to a billion, how they were the fastest growing of all time. And we all know they have real products and are not simply a money game.

Now there is Pure-NRG Fx.
PureNRG FX claim to have "partnered up" with PlayBoy and don't actually manufacture the energy drink themselves.
PlayBoy's energy drink is manufactured by "Play Beverages LLC", who state on their website that they are 'an official licensee of Playboy Enterprises International Inc'. The drink is marketed and distributed by Citran Corporation 'and is currently available in more than 20 countries around the world'.
Playboy energy drink initially launched back in 2008 but seems to have hit a snag when Play Beverages went into involuntary bankruptcy in April of 2011.
In late 2012 this bankruptcy was lifted via court order, with Play Beverages claiming 'it did not need bankruptcy protection'.
The judge's ruling takes Play Beverages out of bankruptcy, enabling it to continue its action in state courts against Playboy Enterprises and others to protect its license to produce and sell Playboy Energy Drink.

"The ruling by Judge Marker to take Play Beverages out of bankruptcy, allowing the resumption of normal business activities, is the end of a nightmare," said Iehab J. Hawatmeh, CirTran's president.

"Now, after 18 months of seeing every aspect of our business impacted negatively, we can move forward to hopefully regain our momentum and resume growing our beverage business."
Seemingly seeking to be part of that growth and momentum via sales of Playboy energy drink is PureNRG FX.
The PureNRG FX Compensation Plan
PureNRG FX offer affiliates a primarily recruitment orientated compensation plan, offering retail and matrix based bonuses and commissions.
Retail Commissions
When PureNRG FX affiliates sell Playboy energy drink to retail customers, the company pays out what appears to be a flat-rate $15 commission.
I'm not 100% sure on this so I'm including the PureNRG FX retail commission diagram below, taken from the company's compensation plan material:

If I'm reading the correctly, $15 is paid out on each order with $10 (BV) going into the matrix residual commissions. I have no idea what the "Total" figures are on the bottom or how they are calculated.
Recruitment Commissions
PureNRG FX affiliates are paid a commission on the recruitment of new affiliates, paid out down three levels of recruitment.
Affiliates personally recruited fall on level 1, affiliates recruited by level 1 affiliates fall on level 2 and affiliates recruited by level 2 affiliates fall on level 3.
How much of a recruitment commission is paid out depends on which membership option a new affiliate signs up for and what level of recruitment they are on relative to the affiliate qualifying for the commission:
Starter ($99) – $25 on level 1, $15 on level 2 and $10 on level 3
Super ($159) – $50 on level 1, $25 on level 2 and $15 on level 3
Platinum Club ($1500 annually) – $250 on level 1, $150 on level 2 and $100 on level 3
Matrix Commissions
Residual commissions in PureNRG FX are paid out using a 3×9 matrix. A 3×9 matrix places an affiliate at the top of the matrix with 3 legs directly under them (level 1):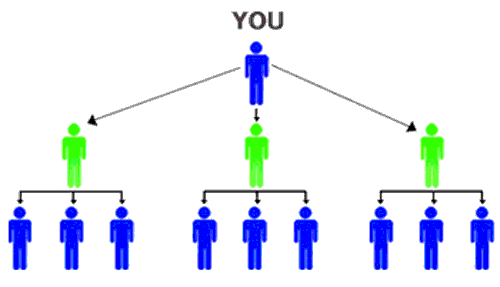 In turn, each of these three legs branches out into another 3 legs (level 2) and so on and so forth down 9 levels. Each of these legs represents a position that is filled via recruitment of new PureNRG FX affiliates.
Commissions are paid out as a percentage on volume generated by affiliates in a matrix, with how many levels an affiliate is paid on dependent on their affiliate membership rank:
Distributor (recruit 2 new affiliates or generate $150 in retail sales) – 5% on levels 1 and 2
Regional (recruit 4 affiliates) – 5% on levels 1 to 3
National (recruit 6 affiliates) – 5% on levels 1 to 4
International (recruit 8 affiliates and sign up for $99 autoship) – 5% on levels 1 to 7
Global Director (recruit 10 affiliates and sign up for $99 autoship) – 5% on levels 1 to 6 and 10% on levels 7 and 8
Presidential Ambassador (recruit 12 affiliates and sign up for $99 autoship) – 5% on levels 1 to 6 and 10% on levels 7 to 9
Matching Bonus
The Matching Bonus is paid out on the matrix earnings of each personally recruited affiliate and up to four generations of recruitment.
How many generations a PureNRG FX affiliate is paid out on depends on their affiliate membership rank:
Regional – 5% on generation 1
National – 5% on generations 1 and 2
International – 5% on generations 1 to 3
Global Director and Presidential Ambassador – 5% on generations 1 to 3 and 3% on generation 4
Note that these generations are direct lines of recruitment and are independent of matrix levels.
Infinity Sales Bonus
For affiliates who sign up at either the Super or Platinum affiliate level, PureNRG FX pay out an additional percentage on the volume generated beyond the first 9 levels of their matrix.
How much of a percentage paid out is tied into an affiliate's membership rank and monthly group volume (GV) targets:
International (500,000 GV) – .5%
Global Director (1,000,000 GV) – 1%
Presidential Ambassador (2,000,000) – 2%
Platinum Club Bonus
For affiliates who sign up at the Platinum level, PureNRG FX set aside 5% of the company's total sales volume.
Aside from signing up as a Platinum affiliate to qualify, affiliates must also have recruited 2 new affiliates and be on $99 monthly autoship.
Each qualified Platinum affiliate receives an equal share of the Platinum Club Bonus, which is paid out weekly.
PureNRG FX add qualifying affiliates to the Platinum Club "twice a year", regardless of when they actually qualified.
Car Bonus
PureNRG FX offer their affiliates a Car Bonus, subject to qualifying by recruiting 12 affiliates and a downline of at least 2500 affiliates.
Whereas a typical MLM car bonus involves a monthly payment towards a car, PureNRG FX buy the car for their affiliates:
PureNRG FX will buy you a car. That's right no payments, no allowance you get the car and the title.

Build; We Buy; You Drive, it's that simple.
Once qualified, there are three cars affiliates can choose from, ranging in value from $45-50,000.
Joining PureNRG FX
Affiliate membership to PureNRG FX comes in three varieties:
Starter – $99
Super – $159
Platinum – $1500
Conclusion
Despite having a readily retailable product and offering retail commissions, PureNRG FX raises several red flags with the abundant focus on affiliate recruitment evident in the business model and compensation plan.
Retail commissions appear to be capped at $15 an order, regardless of how much product is ordered.
The recruitment commissions offered on three tiers of recruitment of new affiliates is a primary red flag. In paying out these commissions, PureNRG FX encourage affiliates to ignore retail and just focus on recruiting new affiliates.
The matrix commissions offer a retail qualification on the first two levels of the matrix, but after that you're looking solely at recruitment qualification criteria to open the rest of the levels up.
The Matching Bonus is directly tied into recruitment of new affiliates, with the more affiliates recruited resulting in getting paid out on more generations.
The Platinum Club Bonus requires 2 affiliates to have been recruited and the Car Bonus again is also directly tied into recruitment and building a large downline of affiliates.
All of these commissions and bonuses dwarf the retail side of the business, clearly revealing the core focus of the PureNRG FX business model and compensation plan.
On the affiliate option side of things, each membership tier does come with more Playboy energy drink product, however they also directly influence an affiliate's commissions.
There's the obvious recruitment commissions paid out to uplines as well as matrix qualification at the Regional (Super affiliate) and National (Platinum affiliate) levels for 6 months.
Mandatory $99 autoship on the top 3 tier matrix ranks (International, Global Director, Presidential Ambassador) is also another red flag, as it throws into question the motive behind affiliates signing up for autoship.
All in all you do have a tangible retailable product backed by a recognisable brand, however the recruitment focus of PureNRG FX from an MLM income opportunity standpoint is, in my opinion, to glaring to ignore.
I believe the qualification criteria for the Platinum Club Bonus sums up PureNRG FX perfectly:
Purchase the Platinum Club Membership along with the required minimum $99.00 autoship (and) personally sponsored a minimum of 2 personally sponsored distributors on an active autoship.
I'd approach PureNRG FX affiliate membership with extreme caution.