EmpiresX Ponzi collapses, no withdrawals since mid October

The EmpiresX Ponzi scheme has collapsed.
Affiliate investors are reporting disabled withdrawals dating back to mid October.
Complete disabling of withdrawals followed EmpiresX introducing withdrawal restrictions in early October.
EmpiresX's collapse has seen affiliate testimonials go from this: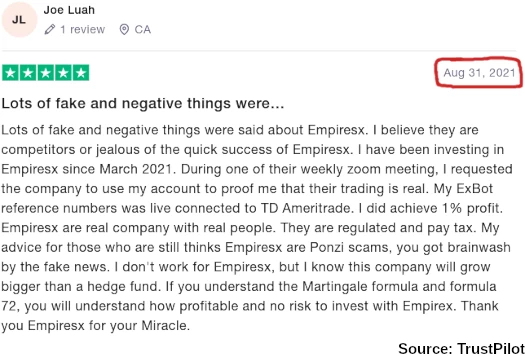 To this: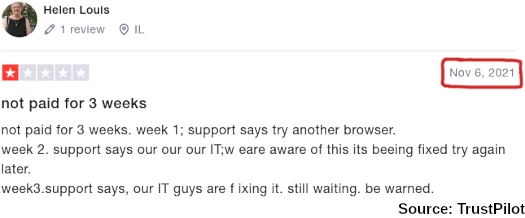 At time of publication EmpiresX's website is still up. Company owners Emerson Pires and Flavio Goncalves have not publicly addressed the collapse.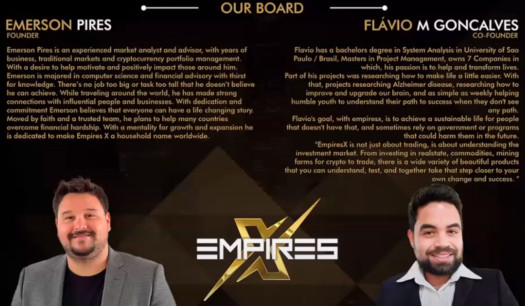 EmpiresX's social media accounts appear to have been abandoned in early November.
I did see some nonsense about offices in Japan and China, however I was unable to verify.
In any event, being a Ponzi scheme, unless new investment is found it's unlikely EmpiresX will re-enable withdrawals.
In early October Emerson Pires claimed EmpiresX had "filed for the SEC."
The documents are going to be uploaded um, on the backoffice, I believe uh in the next couple of days.

[8:09] We had filed the first time, the first time we were denied.

The SEC wanted us to change things. Change, y'know, the way we run our business.
Almost two months later, EmpiresX and its principals remain unregistered with the securities regulator.
Alexa traffic estimates suggest EmpiresX victims are from Australia (22%), South Africa (19%) and the US (15%).
In October visitors to EmpiresX's website were from the US (63%) and Vietnam (21%).
The change in demographic suggests EmpiresX recruitment has collapsed in the US and Vietnam, with suckers from Australia and South Africa filling in.
Update 19th January 2022 – EmpiresX has announced it is shutting down.