247 SmartLife & TVizion sued by Dish Network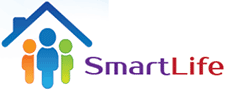 The MLM streambox era was a short-lived fad across 2015 to 2016.
Mostly just an excuse to sell access to pirated content, most of the MLM streambox companies didn't last long.
There are a few still pushing the concept though, which hasn't gone unnoticed by copyright holders.
247 SmartLife is an MLM company that markets a pain cream, alkaline water system, home security and expense tracking app.
The company also sells TVizion, a stream box service designed to access pirated content.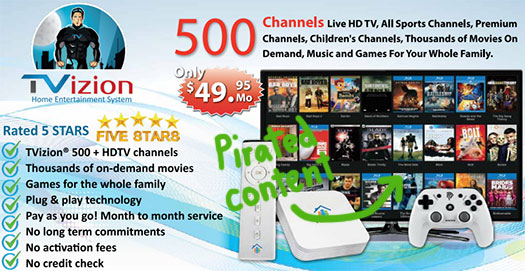 Stop wasting money with your current cable company.

Enjoy 500+ Channels, Millions of Movies, Live TV, Unlimited Sports, Children Channels, International and Music For Your Whole Family.
247 SmartLife sell TVizion for $249 and then $49.95 a month – and they've been doing it for a while.
Dish Network issued 247 SmartLife with a cease and desist earlier this year on March 28th and 29th.
The straw that broke the camels back appears to be an April 2018 UFC pay-per-view event.

As per an April 27th lawsuit filed against 247 SmartLife and TVizion by Dish Network;
On March 31, 2018 and April 5, 2018, Defendants used their Facebook account … to advertise that the UFC 223 pay-per-view event would be free for Defendants' Service subscribers and persons that signed up for a free three-day trial.

Upon information and belief, on April 7, 2018, Defendants distributed DISH's signal of UFC 223 to Defendants' service subscribers, including persons that signed up for a free trial.

Dish Network allege 247 SmartLife, TVizion and owner of both companies, Ferras Jim Pshehalouk (right), are directly or working with others who illegally re-transmit Dish Network's programming.
Dish Network have asked the court for any 247 SmartLife profits tied to the illegal broadcast of their copyrighted content, or statutory damages of up to $100,000 for each violation.
As at the time of publication, 247 SmartLife have yet to respond to the lawsuit.
The company's social media profiles appear to have been deleted, however the TVizion service is still advertised on 247 SmartLife's website.