Zhunrize victims recover $41.2 million, claims process concludes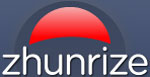 A Fourteenth Status Report has been filed by the Zhunrize Receiver, revealing that the victim claim process will wrap up this quarter.
To date the Receivership has returned $41,228,972 to Zhunrize victims, most of whom are from Asia.
As of June 30th, 2018, $282,124 worth of checks have been undeliverable, with an additional $14,460 in six checks issued in the second quarter outstanding.
The Receiver has made multiple attempts to contact these victims to obtain correct delivery addresses but has been unsuccessful.

To that end, the Receiver will cease further attempts to deliver these distributions.

The Receiver does not intend to reissue any of the 6 distribution checks currently outstanding.
Thus the claims distribution process will wrap up by this quarter.
The only other task the Receiver is still pursuing is litigation against Todd Spencer.
Spencer, a Zhunrize insider, believes he's entitled to keep over $350,000 in stolen investor funds.
The Receiver's clawback lawsuit against Spencer is still playing out. After that's resolved, we'll likely see the Zhunrize Receivership wind down.
Update 16th May 2019 – Todd Spencer has reached a clawback settlement with the Zhunrize Receiver.