SEC sues Keith Laggos for promoting Zeek Rewards Ponzi scheme

Keith Laggos was involved with Zeek Rewards almost from inception.
Laggos joined Zeek Rewards as a paid consultant around June 2011 and shortly after, the company switched from guaranteeing a 125% ROI on every bid purchased, to paying a variable ROI over 90 days.
Laggos publicly credited himself as the prime instigator of the change and claimed he'd 'been able to help (Zeek Rewards) change the comp plan to keep within the pyramid scheme and Ponzi scheme laws'.
In hindsight, we all know how that turned out.
By August of 2012 Laggos had turned on Zeek Rewards and was instead soliciting investment into the Lyoness Ponzi scheme.
Laggos promoted Lyoness as a "plan B" for Zeek Rewards and pitched it directly to his Zeek downline of about 4500 affiliates.
This didn't go down to well with Paul Burks, and eventually lead to a parting of ways between Zeek Rewards and Laggos. This prompted Laggos to warn his Zeek downline that the FTC were likely to "hit Zeekler within six months".
At the time Laggos claimed he was making about $40,000 a month through Zeek Rewards. Later that month, on August 18th, 2012, the SEC filed a lawsuit and shut the company down.
Earlier this week, some five years after they first took Zeek down, the SEC filed a separate lawsuit against Laggos.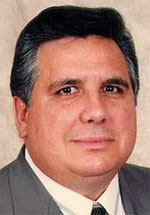 The SEC's March 22nd lawsuit against Laggos alleges
From at least June 2011 to July 2012, Laggos served as a consultant to RVG, suggesting modification to the ZeekRewards compensation plan and, as publisher of a trade magazine, he also promoted ZeekRewards through flattering articles for which he received undisclosed compensation from RVG.

Unbeknownst to its investors, but as Laggos knew or recklessly disregarded, ZeekRewards was, in reality, a massive Ponzi and pyramid scheme.
The publication referenced is Network Marketing Business Journal. Laggos basically used NMBJ to promote whatever MLM opportunity he was in at the time.
As publisher of NMBJ, Laggos provided crucial publicity to ZeekRewards to cement its image among potential investors as a supposed genuine business.

In or about June 2011, Laggos prepared and edited a feature-length article promoting ZeekRewards as the "company of the month," touting its supposed record earnings, customer base, unique compensation plan, and opportunity to generate residual income, commissions, and bonuses.

Despite even the ZeekRewards chief operating officer questioning several key assertions in the article, and despite Laggos knowing of the same, Laggos published the article in the July/August 2011 issue of NMBJ without clarifying statements (beyond general disclaimers) to avoid misleading readers.
Publication of NMBJ ceased shortly after the SEC shut Zeek Rewards down.
The SEC acknowledge Laggos
recommended various features that purportedly were intended to help ZeekRewards operate as a legally compliant network marketing program.
Zeek took some of those recommendations on board but discarded the rest.
The SEC essentially argue that the recommendations prove Laggos knew Zeek Rewards was a Ponzi scheme.
Laggos knowingly or recklessly continued his association with RVG despite the company's failure to act on his recommendations.
The regulator now seeks to hold Laggos financially accountable.
Between June 2011 and July 2012, RVG paid Laggos at least $9,000 for his work as a consultant.

As an RVG consultant, Laggos provided marketing advice and was featured as a speaker or representative at company events promoting the company.

On several occasions, Laggos suggested alternative descriptions of key terminology on the public website or superficial changes to the compensation plan and matrix structure to ward off regulatory scrutiny of certain aspects of the program that otherwise could be viewed as an illegal passive investment scheme.

This included removing any references on the website to the terms "investment" and "ROI"; substituting a daily award percentage that in the aggregate approximated 125% every 90 days rather than "guaranteeing" a 125% return; and requiring investors to give away VIP bids to foster the illusion of contributing efforts to the enterprise.
Basically the recommendations Laggos' made that Zeek acted on were pseudo-compliance.
Once implemented by RVG, these recommended changes also concealed from investors and regulators the true nature of the ZeekRewards scheme, but Laggos did not alert investors (or potential new investors) about any potentially misleading descriptions.
Beyond marketing, Laggos also used his expertise to ensure, even if US regulators made a move, that Zeek's banking channels would remain open.
(Laggos) recommended establishing foreign bank accounts to ensure continuity of operations if cut off from services from domestic financial institutions.

While purporting not to offer legal advice, he also advised RVG on tax and accounting issues for the treatment of distributions made to affiliates.

The company adopted some of Laggos' recommendations, which had the effect of giving the program at least the veneer of a genuine business and helped prolong the scheme.
The SEC also reveal NMBJ was also quite the little money-spinner for Laggos.
Laggos failed to disclose that he charged RVG $32,500 for the favorable editorial coverage of ZeekRewards. (Nor did Laggos disclose that RVG paid him as a consultant.)
And if things weren't murky enough already for you, how Zeek Rewards paid Laggos was pretty slimy.
To pay for the publication, RVG gave Laggos a position in the ZeekRewards matrix and the retail profit pool to ensure he would earn sufficient funds to cover what he was owed.

Laggos earned at least $82,901 in "commissions" from these sources, thus garnering far more than he was owed for the publication.
That $82,901 lead to a second NMBJ article, this time celebrating Zeek Rewards' pseudo-compliance.
In or about February 2012, Laggos prepared a second NMBJ article promoting the ZeekRewards "business opportunity."

The article, published in the April NMBJ issue, touted RVG's supposed commitment to compliance, highlighting the roles played by several lawyers and consultants (including Laggos himself).

The article also repeated claims about the supposed high "customer-to-rep ratio" (a purported hallmark of a genuine network marketing business) despite Laggos' having been advised previously by ZeekRewards' chief operating officer that the figures were misleading.
Despite flat out lying about the legal state of the company, Zeek saw fit to pay Laggos an additional $32,375 for the coverage.
Laggos of course 'failed to disclose his receipt of compensation to his readership'.
According to the SEC, troubles between Laggos and Zeek began in June, 2012.
By June 2012, Laggos became disillusioned with the company, expressing concern that affiliates were not being paid, or payment processing was delayed, and that he was having to expend efforts to dissuade affiliates from complaining to authorities.

By July 2012, Laggos and Burks mutually agreed that Laggos would no longer serve as a consultant, but he would retain his affiliate position in the retail profit pool and matrix and continue to "support" the operation.

But Laggos' view soured over the next month, when he expressed concerns to Burks that ZeekRewards may be operating as an illegal pyramid scheme and threatened to complain to federal authorities.
So despite it being too little too late, Laggos redeemed himself and contacted US authorities with his concerns?
Yeah, right.
Laggos nevertheless never followed through on his threats because, as he explained to Burks on August 14, 2012, he feared his complaints may have adverse effects on other affiliates.

Three days later, the SEC shut down the ZeekRewards operation.
I don't know what came of Laggos position(s) in Lyoness. Lyoness has tried but have ultimately failed to establish itself in the US.
For his efforts in promoting and profiting from Zeek Rewards, despite knowing it was a Ponzi scheme, the SEC have filed two claims of relief against Laggos in their lawsuit.
The first claim of relief is "fraud in the offer or sale of securities".
Laggos, by engaging in the conduct described above in furtherance of the fraudulent scheme, directly or indirectly, in the offer or sale of securities.

Laggos violated, and unless restrained and enjoined will continue to violate, Section 17(a) of the Securities Act.
The second is "fraud in connection with the purchase or sale of securities".
Laggos, by engaging in the conduct described above, published, gave publicity to, or circulated a notice, circular, advertisement, newspaper article, letter, investment service, or communication describing a security.

Laggos violated, and unless restrained and enjoined will continue to violate, Section 17(b) of the Securities Act.
The SEC go on to ask the court to order Laggos to 'disgorge all ill-gotten gains, including prejudgment interest' pertaining to his involvement in Zeek Rewards. A civil penalty and permanent injunction have also been sought.
A "final judgement" exhibit pegs the amount Laggos will return at $79,191. That's made up of $36,937 in disgorgement, prejudgement interest of $5316 and a civil penalty of $36,937.
The proposed settlement amount is based of a Statement of Financial Condition, provided by Laggos on December 22nd, 2016.
Whether Laggos has settled with the Receiver for the amount he stole through his affiliate position is unclear.
Unfortunately for Laggos this isn't his first securities violation. The SEC cite a 2005 case, in which a permanent injunction was ordered prohibiting Laggos from committing further securities violations.
That leaves Laggos little room to negotiate, so he consented to settle with the SEC on February 28th.
Pending approval of the $79,190.68 settlement, stay tuned…
Update 1st April 2017 – On March 29th a $79,191 Final Judgement was entered against Laggos, concluding the SEC's proceedings against him.