World Ventures under investigation in Jamaica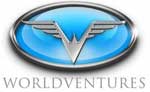 Following regulatory action against World Ventures in Norway last year and Malaysia declaring it an "illegal business" a few months ago, now news that World Ventures is under criminal investigation in Jamaica.
As per their website,
the mandate of the Financial Services Commission (FSC) is to supervise and regulate the securities, insurance and private pensions industries.

As such the FSC may be described as an integrated financial services regulator.
In response to questions asked by the Sunday Gleaner, a Jamaican newspaper, the FSC confirmed they were investigating World Ventures;
World Ventures is not licensed by the Financial Services Commission to conduct securities business in Jamaica.

The FSC has received information that individuals purporting to solicit business on behalf of World Ventures are operating in Jamaica, and our investigations into the activities of these individuals in Jamaica is ongoing.
Despite Jamaican World Ventures affiliates advertising that they were "raking in millions by signing up with" World Ventures, when the Gleaner contacted World Ventures they were told "it does not operate in the island".
The Gleaner meanwhile reached out to Jamaican World Ventures affiliates, who were very much promoting the business "on the island";
One person, Dennis Parker, told our news team that he had earned over US$950 and recruited more than 30 persons to the travel club, in the one year that he has been a member.

According to Parker, he had personally attended training seminars held by World Ventures in the United States, where company officials recognised that his team was from Jamaica.

"They are going to be opening offices in Jamaica very soon so I would assume that they are in negotiations with the relevant authorities, because we have been to the training seminars in Louisville, Kentucky, USA, and they knew we were from Jamaica," said Parker.
Money laundering might also be an issue in World Ventures, with Parker revealing that
while he was paid by cheque from World Ventures, those payments were not processed to a Jamaican address or through any Jamaican bank.
How stringent World Ventures are with their affiliates providing accurate details when they sign up is unclear.
"I am paid either by cheque or via my prepaid card, which is associated to a Bank of America account. If I was to be paid by cheque then I would have to use an American address, but the business is definitely not a pyramid scheme," declared Parker.
The FSC investigation meanwhile appears to be in its early stages. Speaking as to the current status of the investigation, the FSC told the Gleaner;
As the investigation is ongoing, the FSC does not have evidence at this time that demonstrates that World Ventures Holdings LLC is a pyramid scheme, as defined under the Jamaican Securities Act.
The Jamaican Securities Act meanwhile identifies pyramid schemes as opportunities 'where the returns are derived substantially from other investors or the introduction of other investors.'
As per World Venture's business model, affiliates pay a membership fee and then are paid to recruit new affiliates into the scheme.
In addition to the FSC, it appears Jamaica's Counter-Terrorism and Organized Crime Investigation Branch (C-TOC) are also investigating World Ventures.
As per a June 15th report by RJR News,
Two weeks ago the Financial Services Commission, FSC, issued an advisory cautioning investors about solicitations by International Financial Services Limited which it said is not licensed to sell securities in Jamaica.

The spotlight is also on another entity, World Ventures Holdings. Head of C-TOC, Assistant Commissioner Devon Watkis, last night said the police have taken preemptive steps.
What these "preemptive steps" might be is as of yet unclear.