WorldVentures an "illegal business" in Malaysia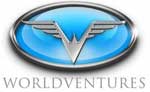 Prior to a regulatory investigation into the company in late 2014, WorldVentures in Malaysia boasted a purported 20,000 strong affiliate-base.
Things began to unravel in September though, when local Malaysian media began to investigate the scheme.
A reporter from The Rakya Post attended a World Ventures recruitment meeting, with around fifty other people in attendance.
Their conclusion?
WorldVentures is "a money game".
Following The Rakya Post expose, it was then confirmed that the Malaysian Ministry of Tourism and Culture (MoTC) were investigating the company.
In September of 2013 WorldVentures had registered with the Ministry of Trade in Industry, with the registration valid until March 2015.
Seeing as WorldVentures were supposed to be selling travel packages, questions were now being asked as to why weren't registered with the MoTC.
In an interview with The Rakyat Post, the President of the Malaysian Chinese Tourism Association claimed that
Although WorldVentures has a direct sales license, the absence of an application to the Ministry of Tourism for a tourist license makes it an illegal business.
A few days later the MoTC confirmed that World Ventures did not have a license to make tourism-related sales.
Tourism officials in the Ministry of Tourism and Culture said they did not issue a license to WorldVentures, making it an already illegal business.
Already illegal in the sense that, if WorldVentures was also operating as a pyramid scheme, the company would be illegal twice-over.
According to our current understanding, WorldVentures is an illegal tourism business operator.

A direct selling license does not cover tourism related businesses.

Furthermore, travel agencies are prohibited from selling membership or membership cards.
The Rakya Post asked Nuola Zi Ling, from the MoTC, point-blank if World Ventures was operating illegally in Malaysia.
She answered "yes".
According to preliminary investigation of the company, WorldVentures has violated the "1992 Tourism Act".

If convicted the company is liable to pay a fine not exceeding RM50,000 ($13,989 USD) or face imprisonment of up to five years, or both.
Violators of the Tourism Act can also be fined an additional RM5,000 ($1398 USD) a day for failure to cooperate with the MoTC.
A day later, World Ventures responded to the MoTC's comments by claiming they "only sell tshirts and other tourism related products".
When the Rakyata Post visited WorldVenture's Malaysian officer, they were told 'the company does not sell any travel packages, we really are not a travel company'.
We are a direct sales company, selling tourism related products like sunscreen, lip-balm and tshirts.
That much is true, with WorldVentures themselves not selling travel.  Rather WorldVentures themselves only sell affiliate membership to the company, bundled with which is access to third-party travel discounts.
Whether WorldVentures also sells tshirts, sunscreen and lip-balm though, I have no idea.
As per our analysis of WorldVenture's business model, it's entirely possible for a World Ventures affiliate to ignore travel altogether and ear commissions solely on affiliate recruitment.
A WorldVentures "senior sales staff" member told The Rakyat Post that following the MoTC declaration that WorldVentures was illegal,
he had reported the issue to the US company and their relevant departments would deal with the problem.
What followed was a predictable exodus, as affiliates quit the "illegal" business and began demanding refunds.
WorldVentures had up till then claimed that if 'a member decides to quit, the company will offer them a full refund'.
Readers of the Rakyat Post however claimed this was bogus:
Numerous attempts had been made to contact the company were made to no avail.
WorldVentures affiliates then claimed that refunds were only issued during a "cooling off period".
Some affiliates had purportedly reported their credit cards stolen in an effort to get World Venures to stop billing them.
This, the affiliates claimed, didn't work because 'the company will send a letter to recover the owed monthly fees'.
On October 12th, WorldVentures themselves finally issued a corporate statement addressing the issue.
The statement noted that they are examining their business model in order ensure that the company's business in Malaysia can operate legally.
And that's where we're currently at.
Obviously World Ventures haven't changed their recruitment-driven compensation plan and, as far as I know, they're still an illegal operation in Malaysia.
Earlier in 2014 Taiwan's Apple Daily also reported that WorldVentures had a questionable business model.
Other than clarifying fines WorldVentures faced for operating illegally in the country though, no further regulatory action appears to have been taken.
Oh and if you're wondering why we're only just finding out about this, it's because WorldVentures kept this news to themselves. The only news reports that currently exist about it are in Chinese.
Contrast this to the fanfare that accompanied WorldVentures official entry into Malaysia, back in October of 2013:
WorldVentures Now Offers Its Unique Vacation Experiences to Malaysians

WorldVentures, the leading direct seller of vacation club memberships, announced its expansion into Malaysia today.

"We launched in Malaysia for very specific reasons," WorldVentures Co-Founder and CEO Mike Azcue said.

"Asia is one of our fastest-growing regions, and Malaysia's latest economic growth is greatly benefitting consumers.

Those reasons combined with Malaysians' passion for unique travel experiences make this country a natural match for both our vacation club memberships and business opportunity."

WorldVentures' launch in Malaysia is just another milestone for the company founded by two direct-selling veterans and visionaries, Wayne Nugent and Mike Azcue.

"I'm looking forward to introducing our company's message of helping people live a life of fun, freedom and fulfillment in Malaysia," Azcue said.
So much for that hey…
Update 13th July 2016 – After over a year of ongoing negotiations, WorldVentures has convinced the Malaysian government they do not need a tourism license.
Acknowledging that all they sell is affiliate memberships, WorldVentures has skirted the license requirement by partnering with a local Malaysian travel company who do have a license.