World Ventures Review: Travel niche recruiting scam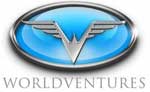 World Ventures is a MLM company founded back in 2005 within the travel industry niche. Founded by Wayne Nugent and Mike Azcue, World Ventures is located in Plano, TX (Dallas) and is 'privately owned and operated and debt-free'.
As of the last few years the travel niche within the MLM industry seems to have become somewhat saturated with new startups. World Ventures is particularly notable in this respect as the company has now been around for six years, long before the trend towards travel companies occurred.
For this reason a review of Travel Ventures is particularly interesting. A review of World Ventures is going, provides us with a snapshot into the potential future of some of the newer travel niche MLM startups of late.
So, did being one of the first companies to combine travel and MLM pay off for World Ventures?
Let's find out.
World Ventures' Products
World Ventures offers three 'products' for sale, all of which appear to be memberships;
DreamTrips Membership
A World Ventures DreamTrips membership entitles a member to make us of World Venture's bulk buying capacity.
As a company, World Ventures purchases vacation trips in bulk at a discount and then makes them available to their members.
World Venture's claim that 'members typically save the price of their membership within their first two trips'.
Membership to DreamTrips is a once off payment of $199.99 and then a $49.99 monthly fee recurring.
Luxury DreamTrips Membership
Luxury DreamTrips membership, in contrast to the regular DreamTrips membership, is aimed at 'the discerning traveler'.
Operating in a similar fashion to a regular DreamTrips membership, the Luxury DreamTrips membership offers the member access to 'high-end, lavish getaways offered to you at incredible discounts'.
Unlike the regular DreamTrips membership however, the luxury offerings are solely aimed at small groups. Therefore if you want to travel on a Luxury DreamTrips package, you need to fulfill the group requirement (the number varies depending on the trip), before you can travel.
To help with this, a Luxury DreamTrips membership covers you, your spouse, a friend and any dependent children you have.
As I'm reading it, there are no single travel opportunities available with a Luxury DreamTrips membership.
The cost of joining the Luxury DreamTrips membership program is a once off payment of $999.99 and then a monthly fee of $99.99.
The LTC Package
As a Leisure Travel Consultant (LTC), purchasers are provided with a personalised travel website. Through this website LTC members can retail travel trips via third party travel company 'Roxia' and earn a commission.
Other services provided to LTC members include 24 hour roadside assistance, a tax advice hotline and the 24/7 Rovia concierge service.
Training opportunities are also provided (via Rovia) to allow the LTC consultant to earn greater commissions on the travel packages sold via their provided travel portal website.
None of these services are provided by World Ventures themselves, it's all outsourced to third party travel vendor Rovia.
An LTC membership will cost you a one time payment of $199.95 and then $24.99 a month.
Note that an LTC membership does not provide you with access to either DreamTrips or Luxury DreamTrips vacations, membership for access to these trips needs to be purchased separately.
The relationship between Rovia and World Ventures
Like nearly all travel niche MLM companies, World Ventures themselves do not directly provide the travel services they make available to their members.
Instead, the travel side of World Ventures is handled by a third party company, Rovia.
Rovia is a reportedly twenty five year old company who, as far as I can see don't have any other affiliation with World Ventures beyond providing World Ventures and its members with access to their travel portal backend.
Note that this is an exclusive relationship though. You can't purchase the DreamTrips memberships or an LTC package from Rovia directly, you need to go through World Ventures.
Given that World Ventures thus have a 100% marketshare in Rovia's membership products, perhaps there is then a relationship at a management level between the two companies.
Footnote: I was unable to find any but from a business position the relationship makes sense. Otherwise why would a third party with no vested interest in World Ventures opt to limit their market share to one company exclusively?
The World Ventures Compensation Plan
World Ventures offers its members access to a binary compensation plan which, as far I can see is quite solid.
World Ventures members have access to direct commissions, residual income and various bonuses and travel and training incentives as their success with World Ventures grows.
I've previously undertaken a full indepth review of the World Ventures compensation plan, so I won't go into too much more detail here.
I will however reiterate the bulk of my compensation plan conclusion which was that a lot of the residual commissions and bonus pool access is tied into how well a World Ventures member can 'sell' DreamTrips memberships or the LTC package to other people and keep them on autoship.
To be a 'Qualified Representative' you need to actively sell at least one of World Ventures products (memberships) a month. Being a one time purchase this means you're out there trying to recruit sell new prospects to the membership programs.
Don't do this and you'll remain at the 'Active Representative' level in the compensation plan which simply provides you with direct commissions. A paltry once off commission of $20 for a DreamTrips membership or LTC Package sale or $150 for a Luxury DreamTrips sale.
Hardly income replacing and nowhere near high enough to solely generate a full time income off of.
The World Ventures Income Disclosure
One thing a lot of companies don't provide the general public with is an income disclosure. Cutting through hype and marketing spiel, an income disclosure provides a quick snapshot of how a particular business is faring or has fared over a period of time.
World Ventures thankfully do provide an income disclosure spanning the fiscal years 2006 to 2009.
So how did they fare?
The single most important fact to take away from World Ventures' income disclosure is the fact that 73.7% of World Ventures' Representatives did not earn a commission during their time in the business.
Out of the 26.3% of representatives that did earn a commission, 26.28% failed to progress past the rank of 'Qualified Representative' and took home an average annual commission of just $193 and $684 (Active and Qualified Representatives respectively).
How does earning up to $684 a year in commissions sound to you? Well, if you join World Ventures you've got a 99.98% chance of achieving your goal.
The complete income disclosure statement is available directly from World Ventures.
Conclusion
For me, the income disclosure statement for World Ventures pretty much says it all. The fact that World Ventures retail 'memberships' and not actual products via Rovia is a reflection of this.
Whilst it's true that World Ventures don't directly financially compensation you for bringing others to the business itself, you still have to bring others to the Rovia business to get anywhere in the compensation plan.
And this, despite being a third party recruitment, is still recruitment dependent MLM.
If we accept that, then it's easy to dissect the compensation plan as being reliant on World Ventures' members to have to go out and recruit new prospects to Rovia's own membership programs.
Sure they might not join or be interested in World Ventures' attached business opportunity, but you are still recruiting them into something (Rovia).
A failure to recruit people is what I'd put down the atrocious 99.98% failure rate (those earning less than $700 annually) in World Ventures.
Although direct commissions on memberships are available ($20 and $150), they are hardly enough to sustain an income off of and provide and real financial security.
Moreso I suspect they are included to satisfy legal requirements rather than to offer any real incentive to World Ventures' Representatives.
The second major problem I see with World Ventures is that, whilst discounts are claimed to be made available via the travel packages offered by Rovia, one would need to carefully weigh up whether the monthly fees payable justify the savings made on the initial discounts offered.
A year of DreamTrips membership (including initial purchase price) is $749.88, a Luxury DreamTrips membership is $2099.88 and an LTC package is 224.94.
There's no point saving hundreds of dollars in travel bookings if you're just going to lose it in membership fees.
This is obviously going to vary from representative to representative based on their individual travel service needs, but I believe is the strongest factor that needs to be taken into a World Ventures membership consideration.
These two points for me are the bottom line when it comes to weighing up the World Ventures MLM business opportunity and can be summarised in two short questions;
Do I have what it takes to beat a 99.98% failure rate?
Will I save more in travel costs than you'll pay World Ventures and Rovia in monthly membership fees?
The answers to both questions should be more than enough to guage whether the World Ventures opportunity is for you.
Update 6th September 2019 – In September 2019 BehindMLM published an updated WorldVentures review.