World Ventures under fraud investigation in South Africa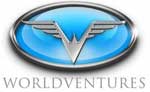 Promotion of World Ventures in South Africa has purportedly stepped up in recent months, prompting fraud investigations by the National Consumer Commission and Specialised Commercial Crimes Unit of the South African Police Services.
Over 4100 locals in Cape Town have reportedly joined WorldVentures over the past six months, making the company roughly R22 million ($1.5 million USD) on sign-up fees alone.

"Over the past three months, the NCC has received several complaints from both the Financial Services Board and the South African Reserve Bank regarding suspected pyramid schemes," NCC spokesperson Trevor Hattingh told Cape Town Lately.

If found guilty, all WorldVentures activities will be declared illegal in South Africa and the company will face fraud charges.
The move follows similar investigations recently in Jamaica (June 2015), Malaysia (April 2015) and Norway (late 2014).
World Ventures' business model sees affiliates pay hundreds of dollars to qualify to recruit new affiliates who do the same.
The Texas-based travel network offers cheap luxury packages for members, who need to invest a large sign-up fee to join the company. Gold members pay R4200 once-off with a R1200 monthly fee, while platinum members pay R6200 once-off with a R1200 monthly fee.

WorldVentures also runs a strong recruitment drive, which is recognised as its main income generator. Members are encouraged to recruit friends and family in order to earn commissions and rewards, including financial bonuses paid in American dollars.

These distinct features strongly resemble what the Consumer Protection Act defines as a pyramid scheme, and is the main reason why the NCC has included WorldVentures in their investigation.
Last I checked commissions are paid on travel booked through the scheme, but they are peanuts compared to the recruitment commissions on offer.
Given this, I'm pretty sure we're looking at another declaration that World Ventures is a pyramid scheme by a government agency over the coming months.
What's particularly interesting about the South African investigation though is that, unlike Norway Jamaica and Malaysia, this time regulators are looking to go after top promoters.
Criminal proceeding will be instituted against the initiators of a pyramid or related scheme, as this will send out a very strong message of deterrence.

However, in terms of the CPA, all participants in a pyramid scheme are committing an offence and may be subjected to legal proceedings.

If (World Ventures is) found guilty, the NCC has stressed that members will face criminal charges.
When accused of being a pyramid scheme, World Ventures' typical response has been to declare they have no offices in the country and abandon local affiliates.
Following the criminal investigation in Jamaica though, at least one World Ventures affiliate received a refund:
A Corporate Area-based woman who was the first person to admit that she was scammed by someone who claimed to be an agent of the United States-based WorldVentures Holding is to get her money back.

"As a one-time courtesy, we have requested a refund on your behalf of your fees paid to WorldVentures.

Please allow our Billing Department to process the refund back into your original method of payment in approximately five to seven business days," said the company, which has repeatedly declared that it is not operating locally, in an email last week.

In outlining her story, Pauline told The Sunday Gleaner that she was hoping a meeting with an online business consultant would have led to her expanding her part-time business, instead it led to her being conned into paying thousands of dollars to 'invest in WorldVentures', with nothing to show for it.

"When she told me about WorldVentures and said I could earn at minimum US$100 per month, and go on these luxurious trips, I told her this would really be a dream come true, but it worked out more to be a nightmare for me," said Pauline, as she explained her experience with Tina*, who claimed to be a representative of the US-based travel club.

Pauline said she initially came in contact with Tina through a newspaper article regarding working online.

"I contacted her because I read an article she wrote, which discussed the potential to earn extra money online.

Because I supplement my salary by baking fruitcakes for sale during the Christmas holidays, I was thinking maybe I can earn a little extra from this business if I set up something online, but instead she introduced me to WorldVentures," said Pauline.

According to Pauline, she was hooked by the claim that her returns from investing in the travel club would dwarf her part-time earnings from her fruitcakes.

"She (Tina) said all I needed was an international credit card, from which the payments would come, a ship-me account which would serve as my United States address from where WorldVentures would be able to contact me and send my earnings, and a business name."

Pauline admitted that these clandestine measures to hide her true address did seem suspicious; however, her fears were allayed when Tina told her that this was only necessary because the company did not yet have a local office.'

"She told me that the company was legitimate and showed me the company's web page with all different levels of memberships to both recruit other people to the club and earn your monthly commission, as well as to go on these luxury trips and get discounts on travel, but before I could access anything I had to pay my membership fee of J$27,800," explained a dejected Pauline.

"She was the one who set up everything for me from the credit card withdrawals for monthly membership fee to the ship-me account, but what really made me suspicious was her telling me that now I needed to give her the contact details for at least 200 of my friends, associates and family members, who she said could be targeted to join as well."

Pauline said she refused this request, arguing that she would not give out the contacts of family members without their permission.

This refusal, she felt, may have irked the alleged representative, who discontinued communicating with her soon after.

Pauline said after losing a little under J$45,000 ($379 USD) to the scheme, The Sunday Gleaner's report which quoted Laura Wards, director of global marketing and public relations for WorldVentures Holdings, stating that the company was not operating in the island was shocking.
If any of that sounds familiar to South African World Ventures affiliates, now might be the time to ask for a refund.
Stay tuned…