World Ventures cease business operations in Norway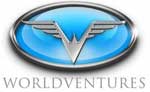 Following the rejection of World Ventures' appeal in Norway last week, the company continues to push plans to sue the Norwegian government.
Speaking with Levangeravisa on Monday, Norwegian World Ventures spokesperson Steinar Husby said
We will now go to court to keep operations running while the case continues. We will ask for a temporary injunction to prevent our members suffering.
Whether or not the injunction request has been filed is unclear, however Husby told Levangeravisa that he expects a decision to be made "during the next few weeks".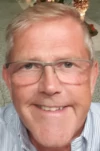 Amusingly, Husby (right) is counting on the court to overlook World Ventures' glaring pyramid scheme problems with their business model and instead focus on "what we sell, not just the way it is sold on."
For those unfamiliar with World Ventures, the company sells memberships which provide access to travel discounts.
World Ventures affiliates are paid to recruit new affiliates into the scheme, who then go on to do the same.
It becomes a counterclaim against the state, because we believe that this is a government assault where the Lottery Council has not seen value in our products, says Husby.
With World Ventures themselves only providing access to discounts, what "products" Husby is referring to is a mystery.
Meanwhile, under the guise of the Gaming Boards' decision having an effect on legitimate MLM companies in Norway, later in the interview the real reason World Ventures are desperately trying to reverse the Board's decision is revealed.
"That (World Ventures) is perceived as a game is absolutely ridiculous and will cause major losses worldwide.

Because of this issue here in Norway, banks in the US are now also skeptical of the company. Therefore we will proceed with the case", says Husby.
So now with banks in the US paying attention to what's going on in Norway, World Ventures is worried about its global operations.
Looks like we've got another TelexFree "we'll fight this to the bitter end" scenario on our hands.
Last year TelexFree filed over thirty appeals against a business crippling injunction. The injunction was granted to Brazilian regulators in the state of Acre, after investigation into the company revealed it to be one of the largest MLM Ponzi schemes ever in Brazil.
All of TelexFree's appeals were denied, as not one was able to address the issue of TelexFree being a billion dollar Ponzi scheme.
Similarly with Husby hoping that courts ignore the fact that no retail activity is taking place and instead appreciate value in selling access to travel package discounts, we're likely to see a repeat performance unfold in Norway.
In the meantime, with the legal status of World Ventures being that of an illegal pyramid scheme, the company has had to cease business operations in Norway.
At the time of publication, affiliates who attempt to sign up from within the country are greeted with the following message:

At the present time, World Ventures has temporarily ceased business operations in Norway.

Regrettably, this means that World Ventures will not accept the enrollment of new Representatives or DreamTrips members in Norway.

If you are an existing Representative in Norway, please cease any activity promoting the World Ventures business and products in all markets at this time.
Again, with World Ventures only selling access to travel discounts, what "World Ventures products" the company is referring to is a mystery.
As for reactions from within the Norwegian MLM industry, despite World Ventures attempting to frame their pyramid scheme problems as an issue for all MLM companies operating in Norway, the Norwegian DSA (Direktesalgsforbundet) sees things differently.
Published in October, Direktesalgsforbundet had this to say about the Gaming Board's decision:
WorldVentures sells membership in a travel club that provides discounts on holidays around the world. The holidays are sold through Rovia.

The company's sales representatives receive commission and bonus when they sell memberships. In addition, they receive commissions of membership sold by other sales representatives below them in levels of a pyramid structure.

At the end of May 2013 WorldVentures had 3654 members in Norway. Around 95 percent of the members were also sales representatives.

The Gaming Authority concluded that WorldVentures business in Norway is an illegal pyramid scheme because the revenue almost only comes from recruiting members and not the sale of travel stays.

It is important to stop this type of activity. Both because these business methods violate Norwegian law  and also because they are wrongly trying to give the impression of drive in our industry.

There we will have us frabedt (Ozedit: no translation available), says Direct Association leader Jan-Fredrik Torgersen.
Stay tuned…
Update 12th January 2015 – Following the filing of an appeal on December 4th, last week saw the Norwegian Supreme Court deny World Ventures' appeal.