Wings Network affiliate hit with $141,307 judgement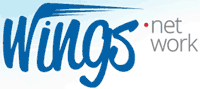 For one of the investors of the Wings Network pyramid scheme, litigation initiated by the SEC early last year has come to an end.
In their complaint, the SEC alleged Simonia de Cassia Silva of Gloucester, Massachusetts earned $419,900 in recruitment commissions.
As part of a consent judgement that took into account Silva's "financial condition", she has been ordered to pay back $141,307.86.
In addition to the disgorgement amount, Silva is permanently prohibited
from offering, operating, or participating in any marketing or sales program in which a participant is compensated or promised compensation solely or primarily

(1) for inducing another person to become a participant in the program, or

(2) if such induced person induces another to become a participant in the program.
Specific details about Silva's financial condition, which might explain why less than half of what she made is to be paid back, were not provided by the SEC.
In settling the SEC's charges, Silva admitted the facts alleged in the Commission's complaint, namely that she was a promoter of defendants Tropikgadget Unipessoal LDA and Tropikgadget FZE, which operated under the name Wings Network; rented an office space for a Wings Network "training center" in Pompano Beach, Florida, where she and defendant Vinicius Aguiar promoted Wings Network to prospective investors; and earned commissions from the sale of Wings Network membership packs.
Vinicius Romulo Aguiar is accused of generating around $15 million in investment for Wings Network, as well as pocketing $1.3 million dollars in recruitment commissions.
Late last year Wings Network was ordered to pay disgorgement of almost $27 million dollars.
The SEC's case against Wings Network management, and the remaining eleven affiliate defendants, continues.