Phil Ming Xu arrested in China?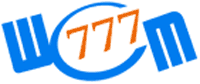 In mid 2014 Phil Ming Xu was permanently restrained from committing further violations of the Securities Exchange Act.
The sentence was handed down following an SEC investigation into WCM777, a Ponzi scheme founded by Xu in 2013.
The 2014 sentencing stipulated that Xu would be required to 'pay disgorgement of ill-gotten gains, prejudgment interest thereon, and a civil penalty'. 
That was almost two years ago but to date no further action has been taken by the SEC and so thus far Xu hasn't had to pay back anything.
The SEC's investigation into Xu is believed to be ongoing. One possible explanation for the length of the investigation is Xu's connections with China.
China is notorious for non-cooperation with international regulatory investigations, however that doesn't mean they're incapable of carrying out their own.
Less than twenty-four hours ago it was announced that a man with the surname Xu was arrested in Beijing.
The Ponzi scheme Xu was purportedly scamming Chinese citizens through?
World Capital Market.
At the time of publication we can't 100% confirm the Xu arrested in China is WCM777's Phil Ming Xu, but the similarities between WCM in China and WCM777 in the US are abundant.
For starters there's the name of the company. WCM777 is an abbreviation of "World Capital Market 777". All Xu did in China was drop the "777".
According to the Shanghai Daily, WCM in China sold "third-party cloud computing services". So did WCM777.
Quoting a WCM777 investor from Guangdong Province, Shanghai Daily report
he was asked to pay US$1,999 for company membership and would be rewarded with at least 32 digital assets, each worth a dollar, every day.

He was told he could cash half of them in and spend the rest on the company's shopping website.
WCM777 charged $1999 for "Director" positions in the scheme, offering the highest level of compensation.
Director level investors in WCM777 were rewarded with a $32 daily ROI.
Oh and guess when World Capital Market in China was launched?
Yup… March 2013. WCM777 in the US was launched in July the same year.
Following the SEC's bust up of WCM777 in the US, WCM in China
set up a string of new companies and persuaded investors to convert their digital assets to shares in the new companies.

Eventually, most investors did not receive any return and many lost their original investment.
Before the SEC shut him down, Xu tried to pull the same stunt in the US. WCM777 was renamed to Kingdom 777 in early 2014. A month later Kingdom 777 was renamed to Global Unity.
According to the Chinese Ministry of Public Security:
Wantong Qiji, which became Global Unity, was run by World Capital Market Inc.
Now again, at the time of publication we don't have 100% confirmation that the Xu arrested in China is Phil Ming Xu. The similarities between the two schemes however all but confirm it.
Xu hasn't been seen or heard from since the SEC shutdown of WCM777 in 2014. His escape to China would explain why he hasn't been financially penalized yet.
It would also explain why criminal charges have yet to be filed against him.
The scheme was run from Beijing by a small group led by WCM's president, surnamed Xu.

They posed as high-profile investment bankers and venture capitalists and, to impress investors, organized trips for them to Hong Kong and Dubai.

Last June and August, police received alerts from the People's Bank of China and the Guangdong branch of China Securities Regulatory Commission that the company and its owners were not qualified to conduct public financing, and a criminal investigation began.

The ministry said the company did not invest any money from investors in any projects, nor could the capital it held have sustained the stated returns.

Xu is now in custody.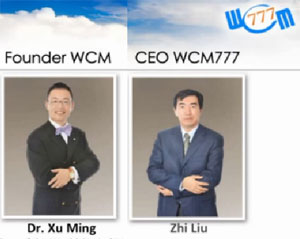 What will be interesting is whether or not Zhi "Tiger" Liu was among the "small group" running WCM from Beijing.
Liu by all accounts was the brains behind WCM777. As the scheme collapsed, Liu purportedly absconded with $20 to $30 million dollars of invested funds.
Liu's status and location are unknown. I've long suspected he'd run off to Hong Kong or mainland China.
In March 2014, Xu publicly claimed Liu had 'run off with around $50,000,000 in WCM777 affiliate funds.'
If Liu met up with Phil Ming Xu in Beijing after the SEC shutdown and continued to scam people through WCM, that means Xu was lying all along (shocking, I know).
Given this is all going down in China, news coverage going forward may be scarce. We'll try to keep you updated on what information does surface.
Stay tuned…
Update 18th May 2016 – Kasey Chang from A MLM Skeptic has translated a Chinese news article covering the WCM crackdown.
We're still not 100% sure if the Xu arrested is Phil Ming Xu. As Chang concludes however, 'it's hard to imagine it can be any one else'.